Manufacturer: Polyscience
Polyscience Durachill Chiller; 4.2 L; 208/230 V
SKU: CA10A3T1-41AA1N
✔ Free Ground Shipping over $420
✔ Flat Rate Shipping On Orders Under $420!
Some exclusions may apply.
Item(s) that are marked "Ships Separately" on the listing.
Hazardous Materials (Alcohols, Lab Chemicals, Butane/Propane, and Cleaning Solvents)
Item(s) that BVV™️️️️ recommends ship via Freight (LTL or FTL) due to size/fragility.
Large orders and/or combined order weight over 100lbs ship via Freight (LTL or FTL)
Free ground shipping only applies to the lower 48 states
You will earn 0 points for this purchase.
Polyscience Durachill Chiller; 4.2 L; 208/230 V
PolyScience CA10A3T1-41AA1N Offers
Features:
Large, full-color touchscreen display with intuitive interface and support for five different languages
Home screen simultaneously displays set temperature, actual temperature, fluid pressure, fluid level, air filter status and timer
Self-changing air filter system eliminates preventative maintenance by automatically changing the filter media at user-definable intervals
Continuous fluid level monitoring protects pump and prevents freezing
Whispercool® noise reduction system reduces operating noise levels to the almost imperceptible levels while maintaining optimal cooling performance
Reduced global warming potential through a highly optimized refrigeration system design that greatly reduces the amount of refrigerant gas needed in the chiller and allows for migration to natural refrigerants that have little or no global warming potential
Self-diagnostic system compares the chiller's functionality to its operating state the day it was built to minimize operating downtime and unnecessary service calls
Compact, portable design takes up less floor space
Cooling at ambient temperatures as high as 30°C
Components are recyclable and meet or exceed global environmental standards
UV Light Biological Growth Inhibitor System eliminates the need for algaecides
User-adjustable temperature, pressure, and flow rate alarms
Heat up to 70°C, without additional options
Front fill reservoir access
Externally accessible adjustable pressure regulator valve
Full color touch screen display
The color touch screen display gives you all the information you need at a glance. The screen will display continuous status of set temperature, actual temperature, reservoir fill level and output pressure as well as the status of your air filter. System messages are provided in easy to read text instead of confusing error codes.
Dynamic self-changing filter
Preprogrammed to change its own air filter once a month for a two year period, and the change interval can be adjusted to suit your operating environment. This will dramatically reduce downtime and unnecessary service calls and relieve you of the burden of preventative maintenance on your chiller.
UV light biological growth inhibitor
The UV Light Biological Growth Inhibitor will continuously control biological growth in the fluid path without the need to add chemical growth inhibitors and preventing algicides from being released into the world's waterways.
Front fill reservoir
The chiller offers a conveniently located front fill reservoir. You no longer have to go to the back of the chiller top open to fill the reservoir. It has the fill port in the front, making it easy to access, avoiding spills and saving time.
Continuous liquid level monitoring
Because pump seals will fail in as little as 30 seconds of being run dry, the chiller includes a state-of-the-art capacitance liquid level sensor to protect the pump from premature failure. If the fluid level becomes low, the chiller will give you visual and audible alarms. If the fluid level reaches a point where there's a risk of pulling air into the pump, it will shut the chiller down and present another alarm.
Whispercool® noise reduction
This high-performance chiller utilizes noise reduction system. The Whispercool® system evaluates the demand for cooling from the application then slows the fan speed to the minimum necessary to achieve control point, making the chiller extremely quiet while maintaining optimal temperature control at the same time.
Applications
Specifications

Cooling Capacity

At 20°C: 2.9 kW




At 10°C: 1.93 kW




At 0°C: 1 kW

Fluid Temperature Range
14 to 158°F (-10 to 70°C)

Temperature Stability

±0.1°C

Displayable Units
Temperature: °C or °F
Pressure: psi or kPa

Pump Inlet and Outlet

½" female NPT

Connectivity
RS-232, USB Serial Port Emulation, USB TMC, Dry Contact On/Off/Status

Selectable Operating Languages

English, Spanish, French, German, Mandarin

Self-Changing Air Filter
Yes

UV Biological Growth Inhibitor

Yes

Ambient Air Temperature Tracking
Yes

Pump Pressure Range

20 to 90 psi (138 to 689 kPa)

Maximum Pump Flow Rate
3.5 gpm (13.2 lpm)

Power Requirements

230 V, 60 Hz, 13.5 A

Dimensions
33 x 22 x 33" (84 x 56 x 84 cm)

Weight

177 lbs (80.3 kg)
Data sheet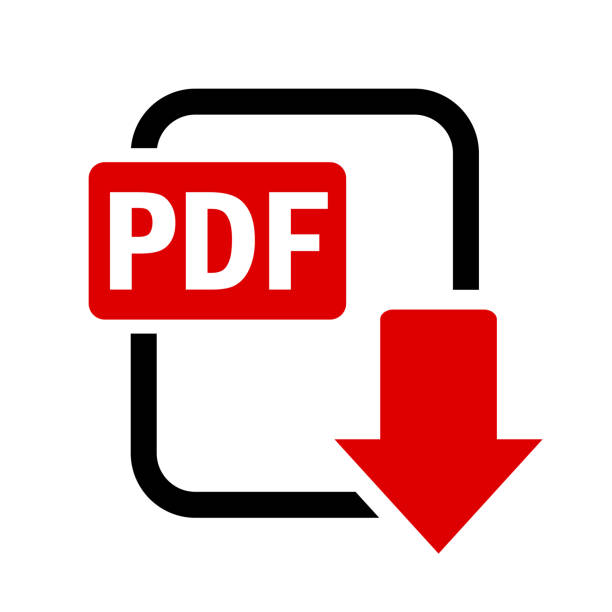 Manual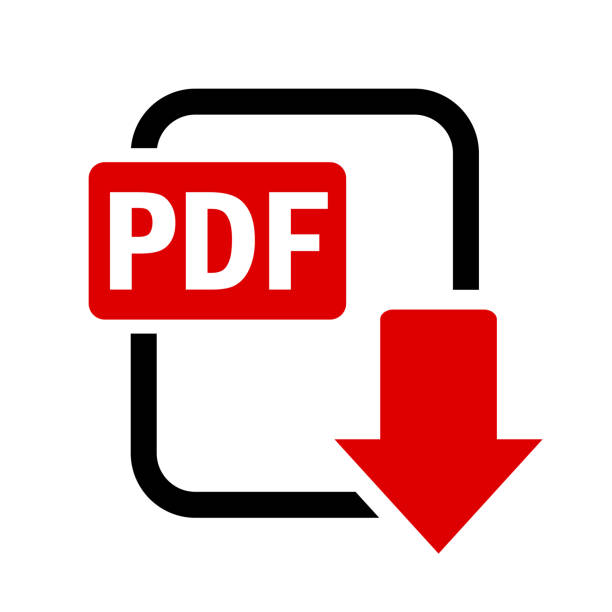 {"id":6598508085344,"title":"Polyscience Durachill Chiller; 4.2 L; 208\/230 V","handle":"polyscience-durachill-chiller-4-2-l-208-230-v-1","description":"\u003ch1 style=\"text-align: center;\" data-mce-style=\"text-align: center;\"\u003ePolyscience Durachill Chiller; 4.2 L; 208\/230 V\u003c\/h1\u003e\n\u003cp\u003e \u003c\/p\u003e\n\u003ch3\u003ePolyScience CA10A3T1-41AA1N Offers\u003c\/h3\u003e\n\u003cp\u003e\u003cstrong\u003eFeatures:\u003c\/strong\u003e\u003c\/p\u003e\n\u003cul\u003e\n\u003cli\u003eLarge, full-color touchscreen display with intuitive interface and support for five different languages\u003c\/li\u003e\n\u003cli\u003eHome screen simultaneously displays set temperature, actual temperature, fluid pressure, fluid level, air filter status and timer\u003c\/li\u003e\n\u003cli\u003eSelf-changing air filter system eliminates preventative maintenance by automatically changing the filter media at user-definable intervals\u003c\/li\u003e\n\u003cli\u003eContinuous fluid level monitoring protects pump and prevents freezing\u003c\/li\u003e\n\u003cli\u003eWhispercool® noise reduction system reduces operating noise levels to the almost imperceptible levels while maintaining optimal cooling performance\u003c\/li\u003e\n\u003cli\u003eReduced global warming potential through a highly optimized refrigeration system design that greatly reduces the amount of refrigerant gas needed in the chiller and allows for migration to natural refrigerants that have little or no global warming potential\u003c\/li\u003e\n\u003cli\u003eSelf-diagnostic system compares the chiller's functionality to its operating state the day it was built to minimize operating downtime and unnecessary service calls\u003c\/li\u003e\n\u003cli\u003eCompact, portable design takes up less floor space\u003c\/li\u003e\n\u003cli\u003eCooling at ambient temperatures as high as 30°C\u003c\/li\u003e\n\u003cli\u003eComponents are recyclable and meet or exceed global environmental standards\u003c\/li\u003e\n\u003cli\u003eUV Light Biological Growth Inhibitor System eliminates the need for algaecides\u003c\/li\u003e\n\u003cli\u003eUser-adjustable temperature, pressure, and flow rate alarms\u003c\/li\u003e\n\u003cli\u003eHeat up to 70°C, without additional options\u003c\/li\u003e\n\u003cli\u003eFront fill reservoir access\u003c\/li\u003e\n\u003cli\u003eExternally accessible adjustable pressure regulator valve\u003c\/li\u003e\n\u003c\/ul\u003e\n\u003cp\u003e\u003cstrong\u003eFull color touch screen display\u003c\/strong\u003e\u003c\/p\u003e\n\u003cp\u003eThe color touch screen display gives you all the information you need at a glance. The screen will display continuous status of set temperature, actual temperature, reservoir fill level and output pressure as well as the status of your air filter. System messages are provided in easy to read text instead of confusing error codes.\u003c\/p\u003e\n\u003cp\u003e\u003cstrong\u003eDynamic self-changing filter\u003c\/strong\u003e\u003c\/p\u003e\n\u003cp\u003ePreprogrammed to change its own air filter once a month for a two year period, and the change interval can be adjusted to suit your operating environment. This will dramatically reduce downtime and unnecessary service calls and relieve you of the burden of preventative maintenance on your chiller.\u003c\/p\u003e\n\u003cp\u003e\u003cstrong\u003eUV light biological growth inhibitor\u003c\/strong\u003e\u003c\/p\u003e\n\u003cp\u003eThe UV Light Biological Growth Inhibitor will continuously control biological growth in the fluid path without the need to add chemical growth inhibitors and preventing algicides from being released into the world's waterways.\u003c\/p\u003e\n\u003cp\u003e\u003cstrong\u003eFront fill reservoir\u003c\/strong\u003e\u003c\/p\u003e\n\u003cp\u003eThe chiller offers a conveniently located front fill reservoir. You no longer have to go to the back of the chiller top open to fill the reservoir. It has the fill port in the front, making it easy to access, avoiding spills and saving time.\u003c\/p\u003e\n\u003cp\u003e\u003cstrong\u003eContinuous liquid level monitoring\u003c\/strong\u003e\u003c\/p\u003e\n\u003cp\u003eBecause pump seals will fail in as little as 30 seconds of being run dry, the chiller includes a state-of-the-art capacitance liquid level sensor to protect the pump from premature failure. If the fluid level becomes low, the chiller will give you visual and audible alarms. If the fluid level reaches a point where there's a risk of pulling air into the pump, it will shut the chiller down and present another alarm.\u003c\/p\u003e\n\u003cp\u003e\u003cstrong\u003eWhispercool® noise reduction\u003c\/strong\u003e\u003c\/p\u003e\n\u003cp\u003eThis high-performance chiller utilizes noise reduction system. The Whispercool® system evaluates the demand for cooling from the application then slows the fan speed to the minimum necessary to achieve control point, making the chiller extremely quiet while maintaining optimal temperature control at the same time.\u003c\/p\u003e\n\u003cp\u003e\u003cstrong\u003eApplications\u003c\/strong\u003e\u003c\/p\u003e\n\u003cul\u003e\n\u003cli\u003eHeat removal\u003c\/li\u003e\n\u003c\/ul\u003e\n\u003cp\u003e \u003c\/p\u003e\n\u003cstyle type=\"text\/css\"\u003e\u003c!--\n.tg {border-collapse:collapse;border-color:#ccc;border-spacing:0;}\n.tg td{background-color:#fff;border-color:#ccc;border-style:solid;border-width:1px;color:#333;\n font-family:Arial, sans-serif;font-size:14px;overflow:hidden;padding:10px 5px;word-break:normal;}\n.tg th{background-color:#f0f0f0;border-color:#ccc;border-style:solid;border-width:1px;color:#333;\n font-family:Arial, sans-serif;font-size:14px;font-weight:normal;overflow:hidden;padding:10px 5px;word-break:normal;}\n.tg .tg-j4vd{color:#656565;font-size:18px;font-weight:bold;text-align:center;vertical-align:middle}\n.tg .tg-7wzs{color:#656565;text-align:center;vertical-align:middle}\n--\u003e\u003c\/style\u003e\n\u003ctable class=\"tg\"\u003e\n\u003cthead\u003e\n\u003ctr\u003e\n\u003cth class=\"tg-j4vd\" colspan=\"2\"\u003eSpecifications\u003c\/th\u003e\n\u003c\/tr\u003e\n\u003c\/thead\u003e\n\u003ctbody\u003e\n\u003ctr\u003e\n\u003ctd class=\"tg-7wzs\"\u003e\u003cspan style=\"background-color: #f9f9f9;\" data-mce-style=\"background-color: #f9f9f9;\"\u003eCooling Capacity\u003c\/span\u003e\u003c\/td\u003e\n\u003ctd class=\"tg-7wzs\"\u003e\n\u003cspan style=\"background-color: #f9f9f9;\" data-mce-style=\"background-color: #f9f9f9;\"\u003eAt 20°C: 2.9 kW\u003c\/span\u003e\u003cbr\u003e\u003cspan style=\"background-color: #f9f9f9;\" data-mce-style=\"background-color: #f9f9f9;\"\u003eAt 10°C: 1.93 kW\u003c\/span\u003e\u003cbr\u003e\u003cspan style=\"background-color: #f9f9f9;\" data-mce-style=\"background-color: #f9f9f9;\"\u003eAt 0°C: 1 kW\u003c\/span\u003e\n\u003c\/td\u003e\n\u003c\/tr\u003e\n\u003ctr\u003e\n\u003ctd class=\"tg-7wzs\"\u003eFluid Temperature Range\u003c\/td\u003e\n\u003ctd class=\"tg-7wzs\"\u003e14 to 158°F (-10 to 70°C)\u003c\/td\u003e\n\u003c\/tr\u003e\n\u003ctr\u003e\n\u003ctd class=\"tg-7wzs\"\u003e\u003cspan style=\"background-color: #f9f9f9;\" data-mce-style=\"background-color: #f9f9f9;\"\u003eTemperature Stability\u003c\/span\u003e\u003c\/td\u003e\n\u003ctd class=\"tg-7wzs\"\u003e\u003cspan style=\"background-color: #f9f9f9;\" data-mce-style=\"background-color: #f9f9f9;\"\u003e±0.1°C\u003c\/span\u003e\u003c\/td\u003e\n\u003c\/tr\u003e\n\u003ctr\u003e\n\u003ctd class=\"tg-7wzs\"\u003eDisplayable Units\u003c\/td\u003e\n\u003ctd class=\"tg-7wzs\"\u003eTemperature: °C or °F\u003cbr\u003ePressure: psi or kPa\u003c\/td\u003e\n\u003c\/tr\u003e\n\u003ctr\u003e\n\u003ctd class=\"tg-7wzs\"\u003e\u003cspan style=\"background-color: #f9f9f9;\" data-mce-style=\"background-color: #f9f9f9;\"\u003ePump Inlet and Outlet\u003c\/span\u003e\u003c\/td\u003e\n\u003ctd class=\"tg-7wzs\"\u003e\u003cspan style=\"background-color: #f9f9f9;\" data-mce-style=\"background-color: #f9f9f9;\"\u003e½\" female NPT\u003c\/span\u003e\u003c\/td\u003e\n\u003c\/tr\u003e\n\u003ctr\u003e\n\u003ctd class=\"tg-7wzs\"\u003eConnectivity\u003c\/td\u003e\n\u003ctd class=\"tg-7wzs\"\u003eRS-232, USB Serial Port Emulation, USB TMC, Dry Contact On\/Off\/Status\u003c\/td\u003e\n\u003c\/tr\u003e\n\u003ctr\u003e\n\u003ctd class=\"tg-7wzs\"\u003e\u003cspan style=\"background-color: #f9f9f9;\" data-mce-style=\"background-color: #f9f9f9;\"\u003eSelectable Operating Languages\u003c\/span\u003e\u003c\/td\u003e\n\u003ctd class=\"tg-7wzs\"\u003e\u003cspan style=\"background-color: #f9f9f9;\" data-mce-style=\"background-color: #f9f9f9;\"\u003eEnglish, Spanish, French, German, Mandarin\u003c\/span\u003e\u003c\/td\u003e\n\u003c\/tr\u003e\n\u003ctr\u003e\n\u003ctd class=\"tg-7wzs\"\u003eSelf-Changing Air Filter\u003c\/td\u003e\n\u003ctd class=\"tg-7wzs\"\u003eYes\u003c\/td\u003e\n\u003c\/tr\u003e\n\u003ctr\u003e\n\u003ctd class=\"tg-7wzs\"\u003e\u003cspan style=\"background-color: #f9f9f9;\" data-mce-style=\"background-color: #f9f9f9;\"\u003eUV Biological Growth Inhibitor\u003c\/span\u003e\u003c\/td\u003e\n\u003ctd class=\"tg-7wzs\"\u003e\u003cspan style=\"background-color: #f9f9f9;\" data-mce-style=\"background-color: #f9f9f9;\"\u003eYes\u003c\/span\u003e\u003c\/td\u003e\n\u003c\/tr\u003e\n\u003ctr\u003e\n\u003ctd class=\"tg-7wzs\"\u003eAmbient Air Temperature Tracking\u003c\/td\u003e\n\u003ctd class=\"tg-7wzs\"\u003eYes\u003c\/td\u003e\n\u003c\/tr\u003e\n\u003ctr\u003e\n\u003ctd class=\"tg-7wzs\"\u003e\u003cspan style=\"background-color: #f9f9f9;\" data-mce-style=\"background-color: #f9f9f9;\"\u003ePump Pressure Range\u003c\/span\u003e\u003c\/td\u003e\n\u003ctd class=\"tg-7wzs\"\u003e\u003cspan style=\"background-color: #f9f9f9;\" data-mce-style=\"background-color: #f9f9f9;\"\u003e20 to 90 psi (138 to 689 kPa)\u003c\/span\u003e\u003c\/td\u003e\n\u003c\/tr\u003e\n\u003ctr\u003e\n\u003ctd class=\"tg-7wzs\"\u003eMaximum Pump Flow Rate\u003c\/td\u003e\n\u003ctd class=\"tg-7wzs\"\u003e3.5 gpm (13.2 lpm)\u003c\/td\u003e\n\u003c\/tr\u003e\n\u003ctr\u003e\n\u003ctd class=\"tg-7wzs\"\u003e\u003cspan style=\"background-color: #f9f9f9;\" data-mce-style=\"background-color: #f9f9f9;\"\u003ePower Requirements\u003c\/span\u003e\u003c\/td\u003e\n\u003ctd class=\"tg-7wzs\"\u003e\u003cspan style=\"background-color: #f9f9f9;\" data-mce-style=\"background-color: #f9f9f9;\"\u003e230 V, 60 Hz, 13.5 A\u003c\/span\u003e\u003c\/td\u003e\n\u003c\/tr\u003e\n\u003ctr\u003e\n\u003ctd class=\"tg-7wzs\"\u003eDimensions\u003c\/td\u003e\n\u003ctd class=\"tg-7wzs\"\u003e33 x 22 x 33\" (84 x 56 x 84 cm)\u003c\/td\u003e\n\u003c\/tr\u003e\n\u003ctr\u003e\n\u003ctd class=\"tg-7wzs\"\u003e\u003cspan style=\"background-color: #f9f9f9;\" data-mce-style=\"background-color: #f9f9f9;\"\u003eWeight\u003c\/span\u003e\u003c\/td\u003e\n\u003ctd class=\"tg-7wzs\"\u003e\u003cspan style=\"background-color: #f9f9f9;\" data-mce-style=\"background-color: #f9f9f9;\"\u003e177 lbs (80.3 kg)\u003c\/span\u003e\u003c\/td\u003e\n\u003c\/tr\u003e\n\u003c\/tbody\u003e\n\u003c\/table\u003e\n\u003cp\u003e \u003c\/p\u003e\n\u003cp\u003e\u003cbr\u003e\u003c\/p\u003e\n\u003cp\u003e\u003ca href=\"https:\/\/cdn.shopify.com\/s\/files\/1\/0078\/8814\/2451\/files\/ca10a3t1-41aa1n-datasheet.pdf?v=1646237946\" target=\"_blank\" data-mce-href=\"https:\/\/cdn.shopify.com\/s\/files\/1\/0078\/8814\/2451\/files\/ca10a3t1-41aa1n-datasheet.pdf?v=1646237946\"\u003e\u003cstrong\u003eData sheet   \u003cimg height=\"45\" width=\"45\" alt=\"291 Pdf Logo Illustrations \u0026amp;amp;amp; Clip Art - iStock\" src=\"https:\/\/media.istockphoto.com\/vectors\/pdf-download-vector-icon-vector-id1263032734?k=20\u0026amp;m=1263032734\u0026amp;s=612x612\u0026amp;w=0\u0026amp;h=RNUAjin6RWIpjr-NgvnASdxAwUE6pyUafrk6LcoyRNo=\" data-mce-fragment=\"1\" data-mce-src=\"https:\/\/media.istockphoto.com\/vectors\/pdf-download-vector-icon-vector-id1263032734?k=20\u0026amp;m=1263032734\u0026amp;s=612x612\u0026amp;w=0\u0026amp;h=RNUAjin6RWIpjr-NgvnASdxAwUE6pyUafrk6LcoyRNo=\"\u003e\u003c\/strong\u003e\u003c\/a\u003e\u003c\/p\u003e\n\u003cp\u003e \u003c\/p\u003e\n\u003cp\u003e\u003ca href=\"https:\/\/cdn.shopify.com\/s\/files\/1\/0078\/8814\/2451\/files\/ca10a3t1-41aa1n-manual.pdf?v=1646238118\" target=\"_blank\"\u003e\u003cstrong\u003eManual \u003cimg height=\"45\" width=\"45\" alt=\"291 Pdf Logo Illustrations \u0026amp;amp;amp; Clip Art - iStock\" src=\"https:\/\/media.istockphoto.com\/vectors\/pdf-download-vector-icon-vector-id1263032734?k=20\u0026amp;m=1263032734\u0026amp;s=612x612\u0026amp;w=0\u0026amp;h=RNUAjin6RWIpjr-NgvnASdxAwUE6pyUafrk6LcoyRNo=\" data-mce-fragment=\"1\" data-mce-src=\"https:\/\/media.istockphoto.com\/vectors\/pdf-download-vector-icon-vector-id1263032734?k=20\u0026amp;m=1263032734\u0026amp;s=612x612\u0026amp;w=0\u0026amp;h=RNUAjin6RWIpjr-NgvnASdxAwUE6pyUafrk6LcoyRNo=\"\u003e\u003c\/strong\u003e\u003c\/a\u003e\u003c\/p\u003e","published_at":"2022-03-02T10:29:54-06:00","created_at":"2022-03-02T10:22:20-06:00","vendor":"Polyscience","type":"Shop All Categories","tags":["10% Off - July 2022 Sale","Chiller \/ Heater","free shipping","Ok to Discount","Polyscience","Shop All Categories","Shop All Categories: Distillation","Water \/ Heater \/ Chiller","Wholesale Store","Wholesale Store View"],"price":923050,"price_min":923050,"price_max":923050,"available":true,"price_varies":false,"compare_at_price":null,"compare_at_price_min":0,"compare_at_price_max":0,"compare_at_price_varies":false,"variants":[{"id":39451993604192,"title":"Default Title","option1":"Default Title","option2":null,"option3":null,"sku":"CA10A3T1-41AA1N","requires_shipping":true,"taxable":true,"featured_image":null,"available":true,"name":"Polyscience Durachill Chiller; 4.2 L; 208\/230 V","public_title":null,"options":["Default Title"],"price":923050,"weight":0,"compare_at_price":null,"inventory_management":"shopify","barcode":"","requires_selling_plan":false,"selling_plan_allocations":[]}],"images":["\/\/cdn.shopify.com\/s\/files\/1\/0078\/8814\/2451\/products\/polyscience-ca10a3t1-41aa1n-durachill-chiller.jpg?v=1646254880"],"featured_image":"\/\/cdn.shopify.com\/s\/files\/1\/0078\/8814\/2451\/products\/polyscience-ca10a3t1-41aa1n-durachill-chiller.jpg?v=1646254880","options":["Title"],"media":[{"alt":"Polyscience Durachill Chiller; 4.2 L; 208\/230 V Shop All Categories Polyscience ","id":20805040734304,"position":1,"preview_image":{"aspect_ratio":0.796,"height":339,"width":270,"src":"https:\/\/cdn.shopify.com\/s\/files\/1\/0078\/8814\/2451\/products\/polyscience-ca10a3t1-41aa1n-durachill-chiller.jpg?v=1646254880"},"aspect_ratio":0.796,"height":339,"media_type":"image","src":"https:\/\/cdn.shopify.com\/s\/files\/1\/0078\/8814\/2451\/products\/polyscience-ca10a3t1-41aa1n-durachill-chiller.jpg?v=1646254880","width":270}],"requires_selling_plan":false,"selling_plan_groups":[],"content":"\u003ch1 style=\"text-align: center;\" data-mce-style=\"text-align: center;\"\u003ePolyscience Durachill Chiller; 4.2 L; 208\/230 V\u003c\/h1\u003e\n\u003cp\u003e \u003c\/p\u003e\n\u003ch3\u003ePolyScience CA10A3T1-41AA1N Offers\u003c\/h3\u003e\n\u003cp\u003e\u003cstrong\u003eFeatures:\u003c\/strong\u003e\u003c\/p\u003e\n\u003cul\u003e\n\u003cli\u003eLarge, full-color touchscreen display with intuitive interface and support for five different languages\u003c\/li\u003e\n\u003cli\u003eHome screen simultaneously displays set temperature, actual temperature, fluid pressure, fluid level, air filter status and timer\u003c\/li\u003e\n\u003cli\u003eSelf-changing air filter system eliminates preventative maintenance by automatically changing the filter media at user-definable intervals\u003c\/li\u003e\n\u003cli\u003eContinuous fluid level monitoring protects pump and prevents freezing\u003c\/li\u003e\n\u003cli\u003eWhispercool® noise reduction system reduces operating noise levels to the almost imperceptible levels while maintaining optimal cooling performance\u003c\/li\u003e\n\u003cli\u003eReduced global warming potential through a highly optimized refrigeration system design that greatly reduces the amount of refrigerant gas needed in the chiller and allows for migration to natural refrigerants that have little or no global warming potential\u003c\/li\u003e\n\u003cli\u003eSelf-diagnostic system compares the chiller's functionality to its operating state the day it was built to minimize operating downtime and unnecessary service calls\u003c\/li\u003e\n\u003cli\u003eCompact, portable design takes up less floor space\u003c\/li\u003e\n\u003cli\u003eCooling at ambient temperatures as high as 30°C\u003c\/li\u003e\n\u003cli\u003eComponents are recyclable and meet or exceed global environmental standards\u003c\/li\u003e\n\u003cli\u003eUV Light Biological Growth Inhibitor System eliminates the need for algaecides\u003c\/li\u003e\n\u003cli\u003eUser-adjustable temperature, pressure, and flow rate alarms\u003c\/li\u003e\n\u003cli\u003eHeat up to 70°C, without additional options\u003c\/li\u003e\n\u003cli\u003eFront fill reservoir access\u003c\/li\u003e\n\u003cli\u003eExternally accessible adjustable pressure regulator valve\u003c\/li\u003e\n\u003c\/ul\u003e\n\u003cp\u003e\u003cstrong\u003eFull color touch screen display\u003c\/strong\u003e\u003c\/p\u003e\n\u003cp\u003eThe color touch screen display gives you all the information you need at a glance. The screen will display continuous status of set temperature, actual temperature, reservoir fill level and output pressure as well as the status of your air filter. System messages are provided in easy to read text instead of confusing error codes.\u003c\/p\u003e\n\u003cp\u003e\u003cstrong\u003eDynamic self-changing filter\u003c\/strong\u003e\u003c\/p\u003e\n\u003cp\u003ePreprogrammed to change its own air filter once a month for a two year period, and the change interval can be adjusted to suit your operating environment. This will dramatically reduce downtime and unnecessary service calls and relieve you of the burden of preventative maintenance on your chiller.\u003c\/p\u003e\n\u003cp\u003e\u003cstrong\u003eUV light biological growth inhibitor\u003c\/strong\u003e\u003c\/p\u003e\n\u003cp\u003eThe UV Light Biological Growth Inhibitor will continuously control biological growth in the fluid path without the need to add chemical growth inhibitors and preventing algicides from being released into the world's waterways.\u003c\/p\u003e\n\u003cp\u003e\u003cstrong\u003eFront fill reservoir\u003c\/strong\u003e\u003c\/p\u003e\n\u003cp\u003eThe chiller offers a conveniently located front fill reservoir. You no longer have to go to the back of the chiller top open to fill the reservoir. It has the fill port in the front, making it easy to access, avoiding spills and saving time.\u003c\/p\u003e\n\u003cp\u003e\u003cstrong\u003eContinuous liquid level monitoring\u003c\/strong\u003e\u003c\/p\u003e\n\u003cp\u003eBecause pump seals will fail in as little as 30 seconds of being run dry, the chiller includes a state-of-the-art capacitance liquid level sensor to protect the pump from premature failure. If the fluid level becomes low, the chiller will give you visual and audible alarms. If the fluid level reaches a point where there's a risk of pulling air into the pump, it will shut the chiller down and present another alarm.\u003c\/p\u003e\n\u003cp\u003e\u003cstrong\u003eWhispercool® noise reduction\u003c\/strong\u003e\u003c\/p\u003e\n\u003cp\u003eThis high-performance chiller utilizes noise reduction system. The Whispercool® system evaluates the demand for cooling from the application then slows the fan speed to the minimum necessary to achieve control point, making the chiller extremely quiet while maintaining optimal temperature control at the same time.\u003c\/p\u003e\n\u003cp\u003e\u003cstrong\u003eApplications\u003c\/strong\u003e\u003c\/p\u003e\n\u003cul\u003e\n\u003cli\u003eHeat removal\u003c\/li\u003e\n\u003c\/ul\u003e\n\u003cp\u003e \u003c\/p\u003e\n\u003cstyle type=\"text\/css\"\u003e\u003c!--\n.tg {border-collapse:collapse;border-color:#ccc;border-spacing:0;}\n.tg td{background-color:#fff;border-color:#ccc;border-style:solid;border-width:1px;color:#333;\n font-family:Arial, sans-serif;font-size:14px;overflow:hidden;padding:10px 5px;word-break:normal;}\n.tg th{background-color:#f0f0f0;border-color:#ccc;border-style:solid;border-width:1px;color:#333;\n font-family:Arial, sans-serif;font-size:14px;font-weight:normal;overflow:hidden;padding:10px 5px;word-break:normal;}\n.tg .tg-j4vd{color:#656565;font-size:18px;font-weight:bold;text-align:center;vertical-align:middle}\n.tg .tg-7wzs{color:#656565;text-align:center;vertical-align:middle}\n--\u003e\u003c\/style\u003e\n\u003ctable class=\"tg\"\u003e\n\u003cthead\u003e\n\u003ctr\u003e\n\u003cth class=\"tg-j4vd\" colspan=\"2\"\u003eSpecifications\u003c\/th\u003e\n\u003c\/tr\u003e\n\u003c\/thead\u003e\n\u003ctbody\u003e\n\u003ctr\u003e\n\u003ctd class=\"tg-7wzs\"\u003e\u003cspan style=\"background-color: #f9f9f9;\" data-mce-style=\"background-color: #f9f9f9;\"\u003eCooling Capacity\u003c\/span\u003e\u003c\/td\u003e\n\u003ctd class=\"tg-7wzs\"\u003e\n\u003cspan style=\"background-color: #f9f9f9;\" data-mce-style=\"background-color: #f9f9f9;\"\u003eAt 20°C: 2.9 kW\u003c\/span\u003e\u003cbr\u003e\u003cspan style=\"background-color: #f9f9f9;\" data-mce-style=\"background-color: #f9f9f9;\"\u003eAt 10°C: 1.93 kW\u003c\/span\u003e\u003cbr\u003e\u003cspan style=\"background-color: #f9f9f9;\" data-mce-style=\"background-color: #f9f9f9;\"\u003eAt 0°C: 1 kW\u003c\/span\u003e\n\u003c\/td\u003e\n\u003c\/tr\u003e\n\u003ctr\u003e\n\u003ctd class=\"tg-7wzs\"\u003eFluid Temperature Range\u003c\/td\u003e\n\u003ctd class=\"tg-7wzs\"\u003e14 to 158°F (-10 to 70°C)\u003c\/td\u003e\n\u003c\/tr\u003e\n\u003ctr\u003e\n\u003ctd class=\"tg-7wzs\"\u003e\u003cspan style=\"background-color: #f9f9f9;\" data-mce-style=\"background-color: #f9f9f9;\"\u003eTemperature Stability\u003c\/span\u003e\u003c\/td\u003e\n\u003ctd class=\"tg-7wzs\"\u003e\u003cspan style=\"background-color: #f9f9f9;\" data-mce-style=\"background-color: #f9f9f9;\"\u003e±0.1°C\u003c\/span\u003e\u003c\/td\u003e\n\u003c\/tr\u003e\n\u003ctr\u003e\n\u003ctd class=\"tg-7wzs\"\u003eDisplayable Units\u003c\/td\u003e\n\u003ctd class=\"tg-7wzs\"\u003eTemperature: °C or °F\u003cbr\u003ePressure: psi or kPa\u003c\/td\u003e\n\u003c\/tr\u003e\n\u003ctr\u003e\n\u003ctd class=\"tg-7wzs\"\u003e\u003cspan style=\"background-color: #f9f9f9;\" data-mce-style=\"background-color: #f9f9f9;\"\u003ePump Inlet and Outlet\u003c\/span\u003e\u003c\/td\u003e\n\u003ctd class=\"tg-7wzs\"\u003e\u003cspan style=\"background-color: #f9f9f9;\" data-mce-style=\"background-color: #f9f9f9;\"\u003e½\" female NPT\u003c\/span\u003e\u003c\/td\u003e\n\u003c\/tr\u003e\n\u003ctr\u003e\n\u003ctd class=\"tg-7wzs\"\u003eConnectivity\u003c\/td\u003e\n\u003ctd class=\"tg-7wzs\"\u003eRS-232, USB Serial Port Emulation, USB TMC, Dry Contact On\/Off\/Status\u003c\/td\u003e\n\u003c\/tr\u003e\n\u003ctr\u003e\n\u003ctd class=\"tg-7wzs\"\u003e\u003cspan style=\"background-color: #f9f9f9;\" data-mce-style=\"background-color: #f9f9f9;\"\u003eSelectable Operating Languages\u003c\/span\u003e\u003c\/td\u003e\n\u003ctd class=\"tg-7wzs\"\u003e\u003cspan style=\"background-color: #f9f9f9;\" data-mce-style=\"background-color: #f9f9f9;\"\u003eEnglish, Spanish, French, German, Mandarin\u003c\/span\u003e\u003c\/td\u003e\n\u003c\/tr\u003e\n\u003ctr\u003e\n\u003ctd class=\"tg-7wzs\"\u003eSelf-Changing Air Filter\u003c\/td\u003e\n\u003ctd class=\"tg-7wzs\"\u003eYes\u003c\/td\u003e\n\u003c\/tr\u003e\n\u003ctr\u003e\n\u003ctd class=\"tg-7wzs\"\u003e\u003cspan style=\"background-color: #f9f9f9;\" data-mce-style=\"background-color: #f9f9f9;\"\u003eUV Biological Growth Inhibitor\u003c\/span\u003e\u003c\/td\u003e\n\u003ctd class=\"tg-7wzs\"\u003e\u003cspan style=\"background-color: #f9f9f9;\" data-mce-style=\"background-color: #f9f9f9;\"\u003eYes\u003c\/span\u003e\u003c\/td\u003e\n\u003c\/tr\u003e\n\u003ctr\u003e\n\u003ctd class=\"tg-7wzs\"\u003eAmbient Air Temperature Tracking\u003c\/td\u003e\n\u003ctd class=\"tg-7wzs\"\u003eYes\u003c\/td\u003e\n\u003c\/tr\u003e\n\u003ctr\u003e\n\u003ctd class=\"tg-7wzs\"\u003e\u003cspan style=\"background-color: #f9f9f9;\" data-mce-style=\"background-color: #f9f9f9;\"\u003ePump Pressure Range\u003c\/span\u003e\u003c\/td\u003e\n\u003ctd class=\"tg-7wzs\"\u003e\u003cspan style=\"background-color: #f9f9f9;\" data-mce-style=\"background-color: #f9f9f9;\"\u003e20 to 90 psi (138 to 689 kPa)\u003c\/span\u003e\u003c\/td\u003e\n\u003c\/tr\u003e\n\u003ctr\u003e\n\u003ctd class=\"tg-7wzs\"\u003eMaximum Pump Flow Rate\u003c\/td\u003e\n\u003ctd class=\"tg-7wzs\"\u003e3.5 gpm (13.2 lpm)\u003c\/td\u003e\n\u003c\/tr\u003e\n\u003ctr\u003e\n\u003ctd class=\"tg-7wzs\"\u003e\u003cspan style=\"background-color: #f9f9f9;\" data-mce-style=\"background-color: #f9f9f9;\"\u003ePower Requirements\u003c\/span\u003e\u003c\/td\u003e\n\u003ctd class=\"tg-7wzs\"\u003e\u003cspan style=\"background-color: #f9f9f9;\" data-mce-style=\"background-color: #f9f9f9;\"\u003e230 V, 60 Hz, 13.5 A\u003c\/span\u003e\u003c\/td\u003e\n\u003c\/tr\u003e\n\u003ctr\u003e\n\u003ctd class=\"tg-7wzs\"\u003eDimensions\u003c\/td\u003e\n\u003ctd class=\"tg-7wzs\"\u003e33 x 22 x 33\" (84 x 56 x 84 cm)\u003c\/td\u003e\n\u003c\/tr\u003e\n\u003ctr\u003e\n\u003ctd class=\"tg-7wzs\"\u003e\u003cspan style=\"background-color: #f9f9f9;\" data-mce-style=\"background-color: #f9f9f9;\"\u003eWeight\u003c\/span\u003e\u003c\/td\u003e\n\u003ctd class=\"tg-7wzs\"\u003e\u003cspan style=\"background-color: #f9f9f9;\" data-mce-style=\"background-color: #f9f9f9;\"\u003e177 lbs (80.3 kg)\u003c\/span\u003e\u003c\/td\u003e\n\u003c\/tr\u003e\n\u003c\/tbody\u003e\n\u003c\/table\u003e\n\u003cp\u003e \u003c\/p\u003e\n\u003cp\u003e\u003cbr\u003e\u003c\/p\u003e\n\u003cp\u003e\u003ca href=\"https:\/\/cdn.shopify.com\/s\/files\/1\/0078\/8814\/2451\/files\/ca10a3t1-41aa1n-datasheet.pdf?v=1646237946\" target=\"_blank\" data-mce-href=\"https:\/\/cdn.shopify.com\/s\/files\/1\/0078\/8814\/2451\/files\/ca10a3t1-41aa1n-datasheet.pdf?v=1646237946\"\u003e\u003cstrong\u003eData sheet   \u003cimg height=\"45\" width=\"45\" alt=\"291 Pdf Logo Illustrations \u0026amp;amp;amp; Clip Art - iStock\" src=\"https:\/\/media.istockphoto.com\/vectors\/pdf-download-vector-icon-vector-id1263032734?k=20\u0026amp;m=1263032734\u0026amp;s=612x612\u0026amp;w=0\u0026amp;h=RNUAjin6RWIpjr-NgvnASdxAwUE6pyUafrk6LcoyRNo=\" data-mce-fragment=\"1\" data-mce-src=\"https:\/\/media.istockphoto.com\/vectors\/pdf-download-vector-icon-vector-id1263032734?k=20\u0026amp;m=1263032734\u0026amp;s=612x612\u0026amp;w=0\u0026amp;h=RNUAjin6RWIpjr-NgvnASdxAwUE6pyUafrk6LcoyRNo=\"\u003e\u003c\/strong\u003e\u003c\/a\u003e\u003c\/p\u003e\n\u003cp\u003e \u003c\/p\u003e\n\u003cp\u003e\u003ca href=\"https:\/\/cdn.shopify.com\/s\/files\/1\/0078\/8814\/2451\/files\/ca10a3t1-41aa1n-manual.pdf?v=1646238118\" target=\"_blank\"\u003e\u003cstrong\u003eManual \u003cimg height=\"45\" width=\"45\" alt=\"291 Pdf Logo Illustrations \u0026amp;amp;amp; Clip Art - iStock\" src=\"https:\/\/media.istockphoto.com\/vectors\/pdf-download-vector-icon-vector-id1263032734?k=20\u0026amp;m=1263032734\u0026amp;s=612x612\u0026amp;w=0\u0026amp;h=RNUAjin6RWIpjr-NgvnASdxAwUE6pyUafrk6LcoyRNo=\" data-mce-fragment=\"1\" data-mce-src=\"https:\/\/media.istockphoto.com\/vectors\/pdf-download-vector-icon-vector-id1263032734?k=20\u0026amp;m=1263032734\u0026amp;s=612x612\u0026amp;w=0\u0026amp;h=RNUAjin6RWIpjr-NgvnASdxAwUE6pyUafrk6LcoyRNo=\"\u003e\u003c\/strong\u003e\u003c\/a\u003e\u003c\/p\u003e"}