Manufacturer: BVV
316L Stainless Dutch Weave Sintered Filter Disk 1 micron and up - BUNA-N
SKU: SD1M-1B
✔ Free Ground Shipping over $420
✔ Flat Rate Shipping On Orders Under $420!
Some exclusions may apply.
Item(s) that are marked "Ships Separately" on the listing.
Hazardous Materials (Alcohols, Lab Chemicals, Butane/Propane, and Cleaning Solvents)
Item(s) that BVV™️️️️ recommends ship via Freight (LTL or FTL) due to size/fragility.
Large orders and/or combined order weight over 100lbs ship via Freight (LTL or FTL)
Free ground shipping only applies to the lower 48 states
You will earn 0 points for this purchase.
316L Dutch Weave Sintered Filter Disk
**Note: This product comes with Filter Disk and Gasket ONLY. Filter Plate and Spool are NOT included.  Recommended Filter plate click here.
 These 316L stainless steel dutch weave filter disks come with a custom made gasket to allow the user to insert filtration between clamping ends of any Tri-Clamp interface. The interface fits so snug, its inherent design prevents any blow-by. 
BVV™ 316L Dutch Weave Sintered Filter Disk - Data Sheet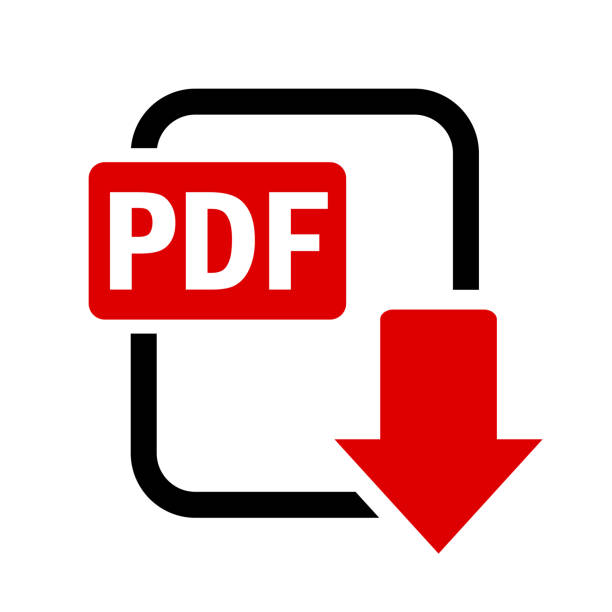 Pressure Ratings w/o any backing support; strait pipe connection:
1.5"
200PSI
2"
200PSI
3"
200PSI
4"
200PSI
6"
50PSI
8"
10PSI *Supporting Back Plate Required P# FP800-V3
10"
10PSI *Supporting Back Plate Required P# FP1000-V3
12"
10PSI *Supporting Back Plate Required P# FP1200-V3
{"id":4476907421792,"title":"316L Stainless Dutch Weave Sintered Filter Disk 1 micron and up - BUNA-N","handle":"316l-1-5-micron-dutch-weave-sintered-filter-disk","description":"\u003ch2 style=\"text-align: center;\"\u003e316L Dutch Weave Sintered Filter Disk\u003c\/h2\u003e\n\u003csmall\u003e\u003c\/small\u003e\n\u003cp\u003e\u003cem\u003e\u003cstrong\u003e**Note: This product comes with Filter Disk and Gasket ONLY. Filter Plate and Spool are NOT included.  Recommended Filter plate\u003cspan style=\"color: #00aaff;\"\u003e \u003ca style=\"color: #00aaff;\" title=\"click here\" href=\"https:\/\/shopbvv.com\/products\/bottom-weld-tri-clamp-filter-plate\"\u003eclick here\u003c\/a\u003e.\u003c\/span\u003e\u003c\/strong\u003e\u003c\/em\u003e\u003c\/p\u003e\n\u003cp\u003e These 316L stainless steel dutch weave filter disks come with a custom made gasket to allow the user to insert filtration between clamping ends of any Tri-Clamp interface. The interface fits so snug, its inherent design prevents any blow-by. \u003c\/p\u003e\n\u003cp\u003e \u003c\/p\u003e\n\u003cp\u003e\u003cspan style=\"color: #2b00ff;\"\u003e\u003ca href=\"https:\/\/cdn.shopify.com\/s\/files\/1\/0078\/8814\/2451\/files\/SS-Fittings_SDM-B_TDS.pdf?v=1649690592\" title=\"BVV™ 316L Dutch Weave Sintered Filter Disk - Data Sheet\"\u003e\u003cstrong style=\"color: #2b00ff;\"\u003eBVV™ 316L Dutch Weave Sintered Filter Disk - Data Sheet\u003c\/strong\u003e\u003c\/a\u003e\u003ca href=\"https:\/\/cdn.shopify.com\/s\/files\/1\/0078\/8814\/2451\/files\/SS-Fittings_SDM-B_TDS.pdf?v=1649690592\"\u003e\u003cstrong style=\"color: #2b00ff;\"\u003e\u003cimg src=\"https:\/\/media.istockphoto.com\/vectors\/pdf-download-vector-icon-vector-id1263032734?k=20\u0026amp;m=1263032734\u0026amp;s=612x612\u0026amp;w=0\u0026amp;h=RNUAjin6RWIpjr-NgvnASdxAwUE6pyUafrk6LcoyRNo=\" alt=\"295 Pdf Logo Illustrations \u0026amp;amp;amp; Clip Art - iStock\" width=\"46\" height=\"45\" data-mce-fragment=\"1\" data-mce-src=\"https:\/\/media.istockphoto.com\/vectors\/pdf-download-vector-icon-vector-id1263032734?k=20\u0026amp;m=1263032734\u0026amp;s=612x612\u0026amp;w=0\u0026amp;h=RNUAjin6RWIpjr-NgvnASdxAwUE6pyUafrk6LcoyRNo=\"\u003e\u003c\/strong\u003e\u003c\/a\u003e\u003c\/span\u003e\u003cbr\u003e\u003c\/p\u003e\n\u003cp\u003e \u003c\/p\u003e\n\u003ctable class=\"tg\" style=\"undefined;table-layout: fixed; width: 589px;\"\u003e\n\u003ccolgroup\u003e \u003ccol style=\"width: 217px;\"\u003e \u003ccol style=\"width: 372px;\"\u003e \u003c\/colgroup\u003e\n\u003cthead\u003e\n\u003ctr\u003e\n\u003cth colspan=\"2\" class=\"tg-6kfb\"\u003ePressure Ratings w\/o any backing support; strait pipe connection:\u003c\/th\u003e\n\u003c\/tr\u003e\n\u003c\/thead\u003e\n\u003ctbody\u003e\n\u003ctr\u003e\n\u003ctd class=\"tg-x8i0\"\u003e1.5\"\u003c\/td\u003e\n\u003ctd class=\"tg-851z\"\u003e200PSI\u003c\/td\u003e\n\u003c\/tr\u003e\n\u003ctr\u003e\n\u003ctd class=\"tg-x8i0\"\u003e2\"\u003c\/td\u003e\n\u003ctd class=\"tg-851z\"\u003e200PSI\u003c\/td\u003e\n\u003c\/tr\u003e\n\u003ctr\u003e\n\u003ctd class=\"tg-473c\"\u003e3\"\u003c\/td\u003e\n\u003ctd class=\"tg-851z\"\u003e200PSI\u003c\/td\u003e\n\u003c\/tr\u003e\n\u003ctr\u003e\n\u003ctd class=\"tg-473c\"\u003e4\"\u003c\/td\u003e\n\u003ctd class=\"tg-851z\"\u003e200PSI\u003c\/td\u003e\n\u003c\/tr\u003e\n\u003ctr\u003e\n\u003ctd class=\"tg-473c\"\u003e6\"\u003c\/td\u003e\n\u003ctd class=\"tg-851z\"\u003e50PSI\u003c\/td\u003e\n\u003c\/tr\u003e\n\u003ctr\u003e\n\u003ctd class=\"tg-x8i0\"\u003e8\"\u003c\/td\u003e\n\u003ctd class=\"tg-851z\"\u003e10PSI *Supporting Back Plate Required P# \u003ca href=\"https:\/\/shopbvv.com\/products\/bottom-weld-tri-clamp-filter-plate\" target=\"_blank\"\u003eFP800-V3\u003c\/a\u003e\n\u003c\/td\u003e\n\u003c\/tr\u003e\n\u003ctr\u003e\n\u003ctd class=\"tg-x8i0\"\u003e10\"\u003c\/td\u003e\n\u003ctd class=\"tg-851z\"\u003e10PSI *Supporting Back Plate Required P# \u003ca href=\"https:\/\/shopbvv.com\/products\/bottom-weld-tri-clamp-filter-plate\" target=\"_blank\"\u003eFP1000-V3\u003c\/a\u003e\n\u003c\/td\u003e\n\u003c\/tr\u003e\n\u003ctr\u003e\n\u003ctd class=\"tg-4p94\"\u003e\u003cstrong\u003e12\"\u003c\/strong\u003e\u003c\/td\u003e\n\u003ctd class=\"tg-uyje\"\u003e10PSI *Supporting Back Plate Required P# \u003ca href=\"https:\/\/shopbvv.com\/products\/bottom-weld-tri-clamp-filter-plate\" target=\"_blank\"\u003eFP1200-V3\u003c\/a\u003e\n\u003c\/td\u003e\n\u003c\/tr\u003e\n\u003c\/tbody\u003e\n\u003c\/table\u003e\n\u003cp\u003e \u003c\/p\u003e\n\u003cp\u003e \u003c\/p\u003e\n\u003cp\u003e \u003c\/p\u003e\n\u003cp\u003e\u003cbr\u003e\u003c\/p\u003e\n\u003cp\u003e \u003ciframe src=\"https:\/\/www.youtube.com\/embed\/uSdk33C9nNI\" height=\"315\" width=\"560\" allowfullscreen=\"\" allow=\"accelerometer; autoplay; encrypted-media; gyroscope; picture-in-picture\" frameborder=\"0\"\u003e\u003c\/iframe\u003e\u003cbr\u003e\u003c\/p\u003e\n\u003cstyle type=\"text\/css\"\u003e\u003c!--\n.tg {border-collapse:collapse;border-color:#ccc;border-spacing:0;}\n.tg td{background-color:#fff;border-color:#ccc;border-style:solid;border-width:1px;color:#333;\n font-family:Arial, sans-serif;font-size:14px;overflow:hidden;padding:10px 5px;word-break:normal;}\n.tg th{background-color:#f0f0f0;border-color:#ccc;border-style:solid;border-width:1px;color:#333;\n font-family:Arial, sans-serif;font-size:14px;font-weight:normal;overflow:hidden;padding:10px 5px;word-break:normal;}\n.tg .tg-4p94{color:#656565;text-align:center;vertical-align:top}\n.tg .tg-6kfb{background-color:#f0f0f0;border-color:#cccccc;color:#656565;font-size:18px;font-weight:bold;text-align:center;\n vertical-align:middle}\n.tg .tg-473c{border-color:#cccccc;color:#656565;font-weight:bold;text-align:center;vertical-align:middle}\n.tg .tg-x8i0{border-color:#cccccc;color:#656565;font-weight:bold;text-align:center;vertical-align:top}\n.tg .tg-851z{border-color:#cccccc;color:#656565;text-align:left;vertical-align:middle}\n.tg .tg-uyje{color:#656565;text-align:left;vertical-align:top}\n--\u003e\u003c\/style\u003e","published_at":"2020-01-14T11:17:11-06:00","created_at":"2020-01-14T11:17:11-06:00","vendor":"BVV","type":"Shop All Categories","tags":["1.5\"","10\"","12\"","15% Off Sale List","2\"","20% Croptober","3\"","4\"","6\"","8\"","Accessories","Amazon","BVV","Ebay","Filter Plate","Filtration","Filtration Equipment","Marketplace","Misc Sale","Ok to Discount","SELLUP DUTCH","Shop Brands: Best Value Vacs","Silicone Molding","Wholesale Store","Wholesale Store View","Wood Stabilizing and Silicone Molding","Woodworking \u0026 Silicone Molding","Woodworking and Silicone Molding","Xtra Filter Plate","Xtra Filtration Equipment"],"price":3500,"price_min":3500,"price_max":52000,"available":true,"price_varies":true,"compare_at_price":null,"compare_at_price_min":0,"compare_at_price_max":0,"compare_at_price_varies":false,"variants":[{"id":31722825941088,"title":"1.5\" \/ 1 Micron","option1":"1.5\"","option2":"1 Micron","option3":null,"sku":"SD1M-1B","requires_shipping":true,"taxable":true,"featured_image":{"id":15666771460192,"product_id":4476907421792,"position":11,"created_at":"2020-04-07T14:41:37-05:00","updated_at":"2020-04-07T15:50:19-05:00","alt":"316L Stainless Dutch Weave Sintered Filter Disk 1 micron and up Shop All Categories BVV 1.5\" 1 Micron ","width":1401,"height":992,"src":"\/\/shopbvv.com\/cdn\/shop\/products\/SD1M-1B.jpg?v=1586292619","variant_ids":[31722825941088,31722825973856,31722826006624,31722826039392]},"available":true,"name":"316L Stainless Dutch Weave Sintered Filter Disk 1 micron and up - BUNA-N - 1.5\" \/ 1 Micron","public_title":"1.5\" \/ 1 Micron","options":["1.5\"","1 Micron"],"price":4500,"weight":2722,"compare_at_price":null,"inventory_management":"shopify","barcode":"","featured_media":{"alt":"316L Stainless Dutch Weave Sintered Filter Disk 1 micron and up Shop All Categories BVV 1.5\" 1 Micron ","id":7828481474656,"position":11,"preview_image":{"aspect_ratio":1.412,"height":992,"width":1401,"src":"\/\/shopbvv.com\/cdn\/shop\/products\/SD1M-1B.jpg?v=1586292619"}},"requires_selling_plan":false,"selling_plan_allocations":[],"quantity_rule":{"min":1,"max":null,"increment":1}},{"id":31722825973856,"title":"1.5\" \/ 5 Micron","option1":"1.5\"","option2":"5 Micron","option3":null,"sku":"SD5M-1B","requires_shipping":true,"taxable":true,"featured_image":{"id":15666771460192,"product_id":4476907421792,"position":11,"created_at":"2020-04-07T14:41:37-05:00","updated_at":"2020-04-07T15:50:19-05:00","alt":"316L Stainless Dutch Weave Sintered Filter Disk 1 micron and up Shop All Categories BVV 1.5\" 1 Micron ","width":1401,"height":992,"src":"\/\/shopbvv.com\/cdn\/shop\/products\/SD1M-1B.jpg?v=1586292619","variant_ids":[31722825941088,31722825973856,31722826006624,31722826039392]},"available":true,"name":"316L Stainless Dutch Weave Sintered Filter Disk 1 micron and up - BUNA-N - 1.5\" \/ 5 Micron","public_title":"1.5\" \/ 5 Micron","options":["1.5\"","5 Micron"],"price":3500,"weight":2722,"compare_at_price":null,"inventory_management":"shopify","barcode":"","featured_media":{"alt":"316L Stainless Dutch Weave Sintered Filter Disk 1 micron and up Shop All Categories BVV 1.5\" 1 Micron ","id":7828481474656,"position":11,"preview_image":{"aspect_ratio":1.412,"height":992,"width":1401,"src":"\/\/shopbvv.com\/cdn\/shop\/products\/SD1M-1B.jpg?v=1586292619"}},"requires_selling_plan":false,"selling_plan_allocations":[],"quantity_rule":{"min":1,"max":null,"increment":1}},{"id":31722826006624,"title":"2\" \/ 1 Micron","option1":"2\"","option2":"1 Micron","option3":null,"sku":"SD1M-2B","requires_shipping":true,"taxable":true,"featured_image":{"id":15666771460192,"product_id":4476907421792,"position":11,"created_at":"2020-04-07T14:41:37-05:00","updated_at":"2020-04-07T15:50:19-05:00","alt":"316L Stainless Dutch Weave Sintered Filter Disk 1 micron and up Shop All Categories BVV 1.5\" 1 Micron ","width":1401,"height":992,"src":"\/\/shopbvv.com\/cdn\/shop\/products\/SD1M-1B.jpg?v=1586292619","variant_ids":[31722825941088,31722825973856,31722826006624,31722826039392]},"available":true,"name":"316L Stainless Dutch Weave Sintered Filter Disk 1 micron and up - BUNA-N - 2\" \/ 1 Micron","public_title":"2\" \/ 1 Micron","options":["2\"","1 Micron"],"price":5500,"weight":2722,"compare_at_price":null,"inventory_management":"shopify","barcode":"","featured_media":{"alt":"316L Stainless Dutch Weave Sintered Filter Disk 1 micron and up Shop All Categories BVV 1.5\" 1 Micron ","id":7828481474656,"position":11,"preview_image":{"aspect_ratio":1.412,"height":992,"width":1401,"src":"\/\/shopbvv.com\/cdn\/shop\/products\/SD1M-1B.jpg?v=1586292619"}},"requires_selling_plan":false,"selling_plan_allocations":[],"quantity_rule":{"min":1,"max":null,"increment":1}},{"id":31722826039392,"title":"2\" \/ 5 Micron","option1":"2\"","option2":"5 Micron","option3":null,"sku":"SD5M-2B","requires_shipping":true,"taxable":true,"featured_image":{"id":15666771460192,"product_id":4476907421792,"position":11,"created_at":"2020-04-07T14:41:37-05:00","updated_at":"2020-04-07T15:50:19-05:00","alt":"316L Stainless Dutch Weave Sintered Filter Disk 1 micron and up Shop All Categories BVV 1.5\" 1 Micron ","width":1401,"height":992,"src":"\/\/shopbvv.com\/cdn\/shop\/products\/SD1M-1B.jpg?v=1586292619","variant_ids":[31722825941088,31722825973856,31722826006624,31722826039392]},"available":true,"name":"316L Stainless Dutch Weave Sintered Filter Disk 1 micron and up - BUNA-N - 2\" \/ 5 Micron","public_title":"2\" \/ 5 Micron","options":["2\"","5 Micron"],"price":4000,"weight":2722,"compare_at_price":null,"inventory_management":"shopify","barcode":"","featured_media":{"alt":"316L Stainless Dutch Weave Sintered Filter Disk 1 micron and up Shop All Categories BVV 1.5\" 1 Micron ","id":7828481474656,"position":11,"preview_image":{"aspect_ratio":1.412,"height":992,"width":1401,"src":"\/\/shopbvv.com\/cdn\/shop\/products\/SD1M-1B.jpg?v=1586292619"}},"requires_selling_plan":false,"selling_plan_allocations":[],"quantity_rule":{"min":1,"max":null,"increment":1}},{"id":31722826072160,"title":"3\" \/ 1 Micron","option1":"3\"","option2":"1 Micron","option3":null,"sku":"SD1M-3B","requires_shipping":true,"taxable":true,"featured_image":{"id":14639437217888,"product_id":4476907421792,"position":1,"created_at":"2020-01-14T11:18:03-06:00","updated_at":"2020-01-31T00:23:45-06:00","alt":"316L Stainless Dutch Weave Sintered Filter Disk 1 micron and up Shop All Categories BVV 4\" 1 Micron ","width":1399,"height":820,"src":"\/\/shopbvv.com\/cdn\/shop\/products\/SD1M-4.jpg?v=1580451825","variant_ids":[31722826072160,31722826104928,31722826137696,31722826170464]},"available":true,"name":"316L Stainless Dutch Weave Sintered Filter Disk 1 micron and up - BUNA-N - 3\" \/ 1 Micron","public_title":"3\" \/ 1 Micron","options":["3\"","1 Micron"],"price":8500,"weight":2722,"compare_at_price":null,"inventory_management":"shopify","barcode":"","featured_media":{"alt":"316L Stainless Dutch Weave Sintered Filter Disk 1 micron and up Shop All Categories BVV 4\" 1 Micron ","id":6800790945888,"position":1,"preview_image":{"aspect_ratio":1.706,"height":820,"width":1399,"src":"\/\/shopbvv.com\/cdn\/shop\/products\/SD1M-4.jpg?v=1580451825"}},"requires_selling_plan":false,"selling_plan_allocations":[],"quantity_rule":{"min":1,"max":null,"increment":1}},{"id":31722826104928,"title":"3\" \/ 5 Micron","option1":"3\"","option2":"5 Micron","option3":null,"sku":"SD5M-3B","requires_shipping":true,"taxable":true,"featured_image":{"id":14639437217888,"product_id":4476907421792,"position":1,"created_at":"2020-01-14T11:18:03-06:00","updated_at":"2020-01-31T00:23:45-06:00","alt":"316L Stainless Dutch Weave Sintered Filter Disk 1 micron and up Shop All Categories BVV 4\" 1 Micron ","width":1399,"height":820,"src":"\/\/shopbvv.com\/cdn\/shop\/products\/SD1M-4.jpg?v=1580451825","variant_ids":[31722826072160,31722826104928,31722826137696,31722826170464]},"available":true,"name":"316L Stainless Dutch Weave Sintered Filter Disk 1 micron and up - BUNA-N - 3\" \/ 5 Micron","public_title":"3\" \/ 5 Micron","options":["3\"","5 Micron"],"price":7500,"weight":2722,"compare_at_price":null,"inventory_management":"shopify","barcode":"","featured_media":{"alt":"316L Stainless Dutch Weave Sintered Filter Disk 1 micron and up Shop All Categories BVV 4\" 1 Micron ","id":6800790945888,"position":1,"preview_image":{"aspect_ratio":1.706,"height":820,"width":1399,"src":"\/\/shopbvv.com\/cdn\/shop\/products\/SD1M-4.jpg?v=1580451825"}},"requires_selling_plan":false,"selling_plan_allocations":[],"quantity_rule":{"min":1,"max":null,"increment":1}},{"id":31722826137696,"title":"4\" \/ 1 Micron","option1":"4\"","option2":"1 Micron","option3":null,"sku":"SD1M-4B","requires_shipping":true,"taxable":true,"featured_image":{"id":14639437217888,"product_id":4476907421792,"position":1,"created_at":"2020-01-14T11:18:03-06:00","updated_at":"2020-01-31T00:23:45-06:00","alt":"316L Stainless Dutch Weave Sintered Filter Disk 1 micron and up Shop All Categories BVV 4\" 1 Micron ","width":1399,"height":820,"src":"\/\/shopbvv.com\/cdn\/shop\/products\/SD1M-4.jpg?v=1580451825","variant_ids":[31722826072160,31722826104928,31722826137696,31722826170464]},"available":true,"name":"316L Stainless Dutch Weave Sintered Filter Disk 1 micron and up - BUNA-N - 4\" \/ 1 Micron","public_title":"4\" \/ 1 Micron","options":["4\"","1 Micron"],"price":12500,"weight":2722,"compare_at_price":null,"inventory_management":"shopify","barcode":"","featured_media":{"alt":"316L Stainless Dutch Weave Sintered Filter Disk 1 micron and up Shop All Categories BVV 4\" 1 Micron ","id":6800790945888,"position":1,"preview_image":{"aspect_ratio":1.706,"height":820,"width":1399,"src":"\/\/shopbvv.com\/cdn\/shop\/products\/SD1M-4.jpg?v=1580451825"}},"requires_selling_plan":false,"selling_plan_allocations":[],"quantity_rule":{"min":1,"max":null,"increment":1}},{"id":31722826170464,"title":"4\" \/ 5 Micron","option1":"4\"","option2":"5 Micron","option3":null,"sku":"SD5M-4B","requires_shipping":true,"taxable":true,"featured_image":{"id":14639437217888,"product_id":4476907421792,"position":1,"created_at":"2020-01-14T11:18:03-06:00","updated_at":"2020-01-31T00:23:45-06:00","alt":"316L Stainless Dutch Weave Sintered Filter Disk 1 micron and up Shop All Categories BVV 4\" 1 Micron ","width":1399,"height":820,"src":"\/\/shopbvv.com\/cdn\/shop\/products\/SD1M-4.jpg?v=1580451825","variant_ids":[31722826072160,31722826104928,31722826137696,31722826170464]},"available":true,"name":"316L Stainless Dutch Weave Sintered Filter Disk 1 micron and up - BUNA-N - 4\" \/ 5 Micron","public_title":"4\" \/ 5 Micron","options":["4\"","5 Micron"],"price":9000,"weight":2722,"compare_at_price":null,"inventory_management":"shopify","barcode":"","featured_media":{"alt":"316L Stainless Dutch Weave Sintered Filter Disk 1 micron and up Shop All Categories BVV 4\" 1 Micron ","id":6800790945888,"position":1,"preview_image":{"aspect_ratio":1.706,"height":820,"width":1399,"src":"\/\/shopbvv.com\/cdn\/shop\/products\/SD1M-4.jpg?v=1580451825"}},"requires_selling_plan":false,"selling_plan_allocations":[],"quantity_rule":{"min":1,"max":null,"increment":1}},{"id":31722826203232,"title":"6\" \/ 1 Micron","option1":"6\"","option2":"1 Micron","option3":null,"sku":"SD1M-6B","requires_shipping":true,"taxable":true,"featured_image":{"id":14639437250656,"product_id":4476907421792,"position":5,"created_at":"2020-01-14T11:18:03-06:00","updated_at":"2021-11-29T09:25:51-06:00","alt":"316L Stainless Dutch Weave Sintered Filter Disk 1 micron and up Shop All Categories BVV 6\" 1 Micron ","width":1401,"height":885,"src":"\/\/shopbvv.com\/cdn\/shop\/products\/SD1M-6.jpg?v=1638199551","variant_ids":[31722826203232,31722826236000]},"available":true,"name":"316L Stainless Dutch Weave Sintered Filter Disk 1 micron and up - BUNA-N - 6\" \/ 1 Micron","public_title":"6\" \/ 1 Micron","options":["6\"","1 Micron"],"price":18000,"weight":2722,"compare_at_price":null,"inventory_management":"shopify","barcode":"","featured_media":{"alt":"316L Stainless Dutch Weave Sintered Filter Disk 1 micron and up Shop All Categories BVV 6\" 1 Micron ","id":6800790978656,"position":5,"preview_image":{"aspect_ratio":1.583,"height":885,"width":1401,"src":"\/\/shopbvv.com\/cdn\/shop\/products\/SD1M-6.jpg?v=1638199551"}},"requires_selling_plan":false,"selling_plan_allocations":[],"quantity_rule":{"min":1,"max":null,"increment":1}},{"id":31722826236000,"title":"6\" \/ 5 Micron","option1":"6\"","option2":"5 Micron","option3":null,"sku":"SD5M-6B","requires_shipping":true,"taxable":true,"featured_image":{"id":14639437250656,"product_id":4476907421792,"position":5,"created_at":"2020-01-14T11:18:03-06:00","updated_at":"2021-11-29T09:25:51-06:00","alt":"316L Stainless Dutch Weave Sintered Filter Disk 1 micron and up Shop All Categories BVV 6\" 1 Micron ","width":1401,"height":885,"src":"\/\/shopbvv.com\/cdn\/shop\/products\/SD1M-6.jpg?v=1638199551","variant_ids":[31722826203232,31722826236000]},"available":true,"name":"316L Stainless Dutch Weave Sintered Filter Disk 1 micron and up - BUNA-N - 6\" \/ 5 Micron","public_title":"6\" \/ 5 Micron","options":["6\"","5 Micron"],"price":13000,"weight":2722,"compare_at_price":null,"inventory_management":"shopify","barcode":"","featured_media":{"alt":"316L Stainless Dutch Weave Sintered Filter Disk 1 micron and up Shop All Categories BVV 6\" 1 Micron ","id":6800790978656,"position":5,"preview_image":{"aspect_ratio":1.583,"height":885,"width":1401,"src":"\/\/shopbvv.com\/cdn\/shop\/products\/SD1M-6.jpg?v=1638199551"}},"requires_selling_plan":false,"selling_plan_allocations":[],"quantity_rule":{"min":1,"max":null,"increment":1}},{"id":31722826268768,"title":"8\" \/ 1 Micron","option1":"8\"","option2":"1 Micron","option3":null,"sku":"SD1M-8B","requires_shipping":true,"taxable":true,"featured_image":{"id":14639437316192,"product_id":4476907421792,"position":6,"created_at":"2020-01-14T11:18:03-06:00","updated_at":"2021-11-29T09:25:51-06:00","alt":"316L Stainless Dutch Weave Sintered Filter Disk 1 micron and up Shop All Categories BVV 8\" 1 Micron ","width":1398,"height":823,"src":"\/\/shopbvv.com\/cdn\/shop\/products\/SD1M-8.jpg?v=1638199551","variant_ids":[31722826268768,31722826301536]},"available":true,"name":"316L Stainless Dutch Weave Sintered Filter Disk 1 micron and up - BUNA-N - 8\" \/ 1 Micron","public_title":"8\" \/ 1 Micron","options":["8\"","1 Micron"],"price":35000,"weight":2722,"compare_at_price":null,"inventory_management":"shopify","barcode":"","featured_media":{"alt":"316L Stainless Dutch Weave Sintered Filter Disk 1 micron and up Shop All Categories BVV 8\" 1 Micron ","id":6800791044192,"position":6,"preview_image":{"aspect_ratio":1.699,"height":823,"width":1398,"src":"\/\/shopbvv.com\/cdn\/shop\/products\/SD1M-8.jpg?v=1638199551"}},"requires_selling_plan":false,"selling_plan_allocations":[],"quantity_rule":{"min":1,"max":null,"increment":1}},{"id":31722826301536,"title":"8\" \/ 5 Micron","option1":"8\"","option2":"5 Micron","option3":null,"sku":"SD5M-8B","requires_shipping":true,"taxable":true,"featured_image":{"id":14639437316192,"product_id":4476907421792,"position":6,"created_at":"2020-01-14T11:18:03-06:00","updated_at":"2021-11-29T09:25:51-06:00","alt":"316L Stainless Dutch Weave Sintered Filter Disk 1 micron and up Shop All Categories BVV 8\" 1 Micron ","width":1398,"height":823,"src":"\/\/shopbvv.com\/cdn\/shop\/products\/SD1M-8.jpg?v=1638199551","variant_ids":[31722826268768,31722826301536]},"available":false,"name":"316L Stainless Dutch Weave Sintered Filter Disk 1 micron and up - BUNA-N - 8\" \/ 5 Micron","public_title":"8\" \/ 5 Micron","options":["8\"","5 Micron"],"price":19500,"weight":2722,"compare_at_price":null,"inventory_management":"shopify","barcode":"","featured_media":{"alt":"316L Stainless Dutch Weave Sintered Filter Disk 1 micron and up Shop All Categories BVV 8\" 1 Micron ","id":6800791044192,"position":6,"preview_image":{"aspect_ratio":1.699,"height":823,"width":1398,"src":"\/\/shopbvv.com\/cdn\/shop\/products\/SD1M-8.jpg?v=1638199551"}},"requires_selling_plan":false,"selling_plan_allocations":[],"quantity_rule":{"min":1,"max":null,"increment":1}},{"id":31722826334304,"title":"10\" \/ 1 Micron","option1":"10\"","option2":"1 Micron","option3":null,"sku":"SD1M-10B","requires_shipping":true,"taxable":true,"featured_image":{"id":14639437381728,"product_id":4476907421792,"position":7,"created_at":"2020-01-14T11:18:03-06:00","updated_at":"2021-11-29T09:25:51-06:00","alt":"316L Stainless Dutch Weave Sintered Filter Disk 1 micron and up Shop All Categories BVV 10\" 1 Micron ","width":1400,"height":795,"src":"\/\/shopbvv.com\/cdn\/shop\/products\/SD1M-10.jpg?v=1638199551","variant_ids":[31722826334304,31722826367072]},"available":true,"name":"316L Stainless Dutch Weave Sintered Filter Disk 1 micron and up - BUNA-N - 10\" \/ 1 Micron","public_title":"10\" \/ 1 Micron","options":["10\"","1 Micron"],"price":35000,"weight":2722,"compare_at_price":null,"inventory_management":"shopify","barcode":"","featured_media":{"alt":"316L Stainless Dutch Weave Sintered Filter Disk 1 micron and up Shop All Categories BVV 10\" 1 Micron ","id":6800791109728,"position":7,"preview_image":{"aspect_ratio":1.761,"height":795,"width":1400,"src":"\/\/shopbvv.com\/cdn\/shop\/products\/SD1M-10.jpg?v=1638199551"}},"requires_selling_plan":false,"selling_plan_allocations":[],"quantity_rule":{"min":1,"max":null,"increment":1}},{"id":31722826367072,"title":"10\" \/ 5 Micron","option1":"10\"","option2":"5 Micron","option3":null,"sku":"SD5M-10B","requires_shipping":true,"taxable":true,"featured_image":{"id":14639437381728,"product_id":4476907421792,"position":7,"created_at":"2020-01-14T11:18:03-06:00","updated_at":"2021-11-29T09:25:51-06:00","alt":"316L Stainless Dutch Weave Sintered Filter Disk 1 micron and up Shop All Categories BVV 10\" 1 Micron ","width":1400,"height":795,"src":"\/\/shopbvv.com\/cdn\/shop\/products\/SD1M-10.jpg?v=1638199551","variant_ids":[31722826334304,31722826367072]},"available":true,"name":"316L Stainless Dutch Weave Sintered Filter Disk 1 micron and up - BUNA-N - 10\" \/ 5 Micron","public_title":"10\" \/ 5 Micron","options":["10\"","5 Micron"],"price":21500,"weight":2722,"compare_at_price":null,"inventory_management":"shopify","barcode":"","featured_media":{"alt":"316L Stainless Dutch Weave Sintered Filter Disk 1 micron and up Shop All Categories BVV 10\" 1 Micron ","id":6800791109728,"position":7,"preview_image":{"aspect_ratio":1.761,"height":795,"width":1400,"src":"\/\/shopbvv.com\/cdn\/shop\/products\/SD1M-10.jpg?v=1638199551"}},"requires_selling_plan":false,"selling_plan_allocations":[],"quantity_rule":{"min":1,"max":null,"increment":1}},{"id":31722826399840,"title":"12\" \/ 1 Micron","option1":"12\"","option2":"1 Micron","option3":null,"sku":"SD1M-12B","requires_shipping":true,"taxable":true,"featured_image":{"id":14639437414496,"product_id":4476907421792,"position":8,"created_at":"2020-01-14T11:18:03-06:00","updated_at":"2021-11-29T09:25:51-06:00","alt":"316L Stainless Dutch Weave Sintered Filter Disk 1 micron and up Shop All Categories BVV 12\" 1 Micron ","width":1399,"height":808,"src":"\/\/shopbvv.com\/cdn\/shop\/products\/SD1M-12.jpg?v=1638199551","variant_ids":[31722826399840,31722826432608]},"available":true,"name":"316L Stainless Dutch Weave Sintered Filter Disk 1 micron and up - BUNA-N - 12\" \/ 1 Micron","public_title":"12\" \/ 1 Micron","options":["12\"","1 Micron"],"price":52000,"weight":2722,"compare_at_price":null,"inventory_management":"shopify","barcode":"","featured_media":{"alt":"316L Stainless Dutch Weave Sintered Filter Disk 1 micron and up Shop All Categories BVV 12\" 1 Micron ","id":6800791175264,"position":8,"preview_image":{"aspect_ratio":1.731,"height":808,"width":1399,"src":"\/\/shopbvv.com\/cdn\/shop\/products\/SD1M-12.jpg?v=1638199551"}},"requires_selling_plan":false,"selling_plan_allocations":[],"quantity_rule":{"min":1,"max":null,"increment":1}},{"id":31722826432608,"title":"12\" \/ 5 Micron","option1":"12\"","option2":"5 Micron","option3":null,"sku":"SD5M-12B","requires_shipping":true,"taxable":true,"featured_image":{"id":14639437414496,"product_id":4476907421792,"position":8,"created_at":"2020-01-14T11:18:03-06:00","updated_at":"2021-11-29T09:25:51-06:00","alt":"316L Stainless Dutch Weave Sintered Filter Disk 1 micron and up Shop All Categories BVV 12\" 1 Micron ","width":1399,"height":808,"src":"\/\/shopbvv.com\/cdn\/shop\/products\/SD1M-12.jpg?v=1638199551","variant_ids":[31722826399840,31722826432608]},"available":true,"name":"316L Stainless Dutch Weave Sintered Filter Disk 1 micron and up - BUNA-N - 12\" \/ 5 Micron","public_title":"12\" \/ 5 Micron","options":["12\"","5 Micron"],"price":29000,"weight":2722,"compare_at_price":null,"inventory_management":"shopify","barcode":"","featured_media":{"alt":"316L Stainless Dutch Weave Sintered Filter Disk 1 micron and up Shop All Categories BVV 12\" 1 Micron ","id":6800791175264,"position":8,"preview_image":{"aspect_ratio":1.731,"height":808,"width":1399,"src":"\/\/shopbvv.com\/cdn\/shop\/products\/SD1M-12.jpg?v=1638199551"}},"requires_selling_plan":false,"selling_plan_allocations":[],"quantity_rule":{"min":1,"max":null,"increment":1}}],"images":["\/\/shopbvv.com\/cdn\/shop\/products\/SD1M-4.jpg?v=1580451825","\/\/shopbvv.com\/cdn\/shop\/products\/DUTCHWEAVE-2.jpg?v=1638199551","\/\/shopbvv.com\/cdn\/shop\/products\/DUTCHWEAVE-3.jpg?v=1638199551","\/\/shopbvv.com\/cdn\/shop\/products\/DUTCHWEAVE-4.jpg?v=1638199551","\/\/shopbvv.com\/cdn\/shop\/products\/SD1M-6.jpg?v=1638199551","\/\/shopbvv.com\/cdn\/shop\/products\/SD1M-8.jpg?v=1638199551","\/\/shopbvv.com\/cdn\/shop\/products\/SD1M-10.jpg?v=1638199551","\/\/shopbvv.com\/cdn\/shop\/products\/SD1M-12.jpg?v=1638199551","\/\/shopbvv.com\/cdn\/shop\/products\/Dutch_Weave.jpg?v=1638199551","\/\/shopbvv.com\/cdn\/shop\/products\/DUTCHWEAVE-1.jpg?v=1638199551","\/\/shopbvv.com\/cdn\/shop\/products\/SD1M-1B.jpg?v=1586292619"],"featured_image":"\/\/shopbvv.com\/cdn\/shop\/products\/SD1M-4.jpg?v=1580451825","options":["Size","Micron Level"],"media":[{"alt":"316L Stainless Dutch Weave Sintered Filter Disk 1 micron and up Shop All Categories BVV 4\" 1 Micron ","id":6800790945888,"position":1,"preview_image":{"aspect_ratio":1.706,"height":820,"width":1399,"src":"\/\/shopbvv.com\/cdn\/shop\/products\/SD1M-4.jpg?v=1580451825"},"aspect_ratio":1.706,"height":820,"media_type":"image","src":"\/\/shopbvv.com\/cdn\/shop\/products\/SD1M-4.jpg?v=1580451825","width":1399},{"alt":"316L Stainless Dutch Weave Sintered Filter Disk 1 micron and up Shop All Categories BVV ","id":6800791371872,"position":2,"preview_image":{"aspect_ratio":1.342,"height":1044,"width":1401,"src":"\/\/shopbvv.com\/cdn\/shop\/products\/DUTCHWEAVE-2.jpg?v=1638199551"},"aspect_ratio":1.342,"height":1044,"media_type":"image","src":"\/\/shopbvv.com\/cdn\/shop\/products\/DUTCHWEAVE-2.jpg?v=1638199551","width":1401},{"alt":"316L Stainless Dutch Weave Sintered Filter Disk 1 micron and up Shop All Categories BVV ","id":6800791470176,"position":3,"preview_image":{"aspect_ratio":1.023,"height":1368,"width":1400,"src":"\/\/shopbvv.com\/cdn\/shop\/products\/DUTCHWEAVE-3.jpg?v=1638199551"},"aspect_ratio":1.023,"height":1368,"media_type":"image","src":"\/\/shopbvv.com\/cdn\/shop\/products\/DUTCHWEAVE-3.jpg?v=1638199551","width":1400},{"alt":"316L Stainless Dutch Weave Sintered Filter Disk 1 micron and up Shop All Categories BVV ","id":6800791535712,"position":4,"preview_image":{"aspect_ratio":0.851,"height":1400,"width":1191,"src":"\/\/shopbvv.com\/cdn\/shop\/products\/DUTCHWEAVE-4.jpg?v=1638199551"},"aspect_ratio":0.851,"height":1400,"media_type":"image","src":"\/\/shopbvv.com\/cdn\/shop\/products\/DUTCHWEAVE-4.jpg?v=1638199551","width":1191},{"alt":"316L Stainless Dutch Weave Sintered Filter Disk 1 micron and up Shop All Categories BVV 6\" 1 Micron ","id":6800790978656,"position":5,"preview_image":{"aspect_ratio":1.583,"height":885,"width":1401,"src":"\/\/shopbvv.com\/cdn\/shop\/products\/SD1M-6.jpg?v=1638199551"},"aspect_ratio":1.583,"height":885,"media_type":"image","src":"\/\/shopbvv.com\/cdn\/shop\/products\/SD1M-6.jpg?v=1638199551","width":1401},{"alt":"316L Stainless Dutch Weave Sintered Filter Disk 1 micron and up Shop All Categories BVV 8\" 1 Micron ","id":6800791044192,"position":6,"preview_image":{"aspect_ratio":1.699,"height":823,"width":1398,"src":"\/\/shopbvv.com\/cdn\/shop\/products\/SD1M-8.jpg?v=1638199551"},"aspect_ratio":1.699,"height":823,"media_type":"image","src":"\/\/shopbvv.com\/cdn\/shop\/products\/SD1M-8.jpg?v=1638199551","width":1398},{"alt":"316L Stainless Dutch Weave Sintered Filter Disk 1 micron and up Shop All Categories BVV 10\" 1 Micron ","id":6800791109728,"position":7,"preview_image":{"aspect_ratio":1.761,"height":795,"width":1400,"src":"\/\/shopbvv.com\/cdn\/shop\/products\/SD1M-10.jpg?v=1638199551"},"aspect_ratio":1.761,"height":795,"media_type":"image","src":"\/\/shopbvv.com\/cdn\/shop\/products\/SD1M-10.jpg?v=1638199551","width":1400},{"alt":"316L Stainless Dutch Weave Sintered Filter Disk 1 micron and up Shop All Categories BVV 12\" 1 Micron ","id":6800791175264,"position":8,"preview_image":{"aspect_ratio":1.731,"height":808,"width":1399,"src":"\/\/shopbvv.com\/cdn\/shop\/products\/SD1M-12.jpg?v=1638199551"},"aspect_ratio":1.731,"height":808,"media_type":"image","src":"\/\/shopbvv.com\/cdn\/shop\/products\/SD1M-12.jpg?v=1638199551","width":1399},{"alt":"316L Stainless Dutch Weave Sintered Filter Disk 1 micron and up Shop All Categories BVV ","id":6800791208032,"position":9,"preview_image":{"aspect_ratio":1.27,"height":1103,"width":1401,"src":"\/\/shopbvv.com\/cdn\/shop\/products\/Dutch_Weave.jpg?v=1638199551"},"aspect_ratio":1.27,"height":1103,"media_type":"image","src":"\/\/shopbvv.com\/cdn\/shop\/products\/Dutch_Weave.jpg?v=1638199551","width":1401},{"alt":"316L Stainless Dutch Weave Sintered Filter Disk 1 micron and up Shop All Categories BVV ","id":6800791306336,"position":10,"preview_image":{"aspect_ratio":1.281,"height":1093,"width":1400,"src":"\/\/shopbvv.com\/cdn\/shop\/products\/DUTCHWEAVE-1.jpg?v=1638199551"},"aspect_ratio":1.281,"height":1093,"media_type":"image","src":"\/\/shopbvv.com\/cdn\/shop\/products\/DUTCHWEAVE-1.jpg?v=1638199551","width":1400},{"alt":"316L Stainless Dutch Weave Sintered Filter Disk 1 micron and up Shop All Categories BVV 1.5\" 1 Micron ","id":7828481474656,"position":11,"preview_image":{"aspect_ratio":1.412,"height":992,"width":1401,"src":"\/\/shopbvv.com\/cdn\/shop\/products\/SD1M-1B.jpg?v=1586292619"},"aspect_ratio":1.412,"height":992,"media_type":"image","src":"\/\/shopbvv.com\/cdn\/shop\/products\/SD1M-1B.jpg?v=1586292619","width":1401}],"requires_selling_plan":false,"selling_plan_groups":[],"content":"\u003ch2 style=\"text-align: center;\"\u003e316L Dutch Weave Sintered Filter Disk\u003c\/h2\u003e\n\u003csmall\u003e\u003c\/small\u003e\n\u003cp\u003e\u003cem\u003e\u003cstrong\u003e**Note: This product comes with Filter Disk and Gasket ONLY. Filter Plate and Spool are NOT included.  Recommended Filter plate\u003cspan style=\"color: #00aaff;\"\u003e \u003ca style=\"color: #00aaff;\" title=\"click here\" href=\"https:\/\/shopbvv.com\/products\/bottom-weld-tri-clamp-filter-plate\"\u003eclick here\u003c\/a\u003e.\u003c\/span\u003e\u003c\/strong\u003e\u003c\/em\u003e\u003c\/p\u003e\n\u003cp\u003e These 316L stainless steel dutch weave filter disks come with a custom made gasket to allow the user to insert filtration between clamping ends of any Tri-Clamp interface. The interface fits so snug, its inherent design prevents any blow-by. \u003c\/p\u003e\n\u003cp\u003e \u003c\/p\u003e\n\u003cp\u003e\u003cspan style=\"color: #2b00ff;\"\u003e\u003ca href=\"https:\/\/cdn.shopify.com\/s\/files\/1\/0078\/8814\/2451\/files\/SS-Fittings_SDM-B_TDS.pdf?v=1649690592\" title=\"BVV™ 316L Dutch Weave Sintered Filter Disk - Data Sheet\"\u003e\u003cstrong style=\"color: #2b00ff;\"\u003eBVV™ 316L Dutch Weave Sintered Filter Disk - Data Sheet\u003c\/strong\u003e\u003c\/a\u003e\u003ca href=\"https:\/\/cdn.shopify.com\/s\/files\/1\/0078\/8814\/2451\/files\/SS-Fittings_SDM-B_TDS.pdf?v=1649690592\"\u003e\u003cstrong style=\"color: #2b00ff;\"\u003e\u003cimg src=\"https:\/\/media.istockphoto.com\/vectors\/pdf-download-vector-icon-vector-id1263032734?k=20\u0026amp;m=1263032734\u0026amp;s=612x612\u0026amp;w=0\u0026amp;h=RNUAjin6RWIpjr-NgvnASdxAwUE6pyUafrk6LcoyRNo=\" alt=\"295 Pdf Logo Illustrations \u0026amp;amp;amp; Clip Art - iStock\" width=\"46\" height=\"45\" data-mce-fragment=\"1\" data-mce-src=\"https:\/\/media.istockphoto.com\/vectors\/pdf-download-vector-icon-vector-id1263032734?k=20\u0026amp;m=1263032734\u0026amp;s=612x612\u0026amp;w=0\u0026amp;h=RNUAjin6RWIpjr-NgvnASdxAwUE6pyUafrk6LcoyRNo=\"\u003e\u003c\/strong\u003e\u003c\/a\u003e\u003c\/span\u003e\u003cbr\u003e\u003c\/p\u003e\n\u003cp\u003e \u003c\/p\u003e\n\u003ctable class=\"tg\" style=\"undefined;table-layout: fixed; width: 589px;\"\u003e\n\u003ccolgroup\u003e \u003ccol style=\"width: 217px;\"\u003e \u003ccol style=\"width: 372px;\"\u003e \u003c\/colgroup\u003e\n\u003cthead\u003e\n\u003ctr\u003e\n\u003cth colspan=\"2\" class=\"tg-6kfb\"\u003ePressure Ratings w\/o any backing support; strait pipe connection:\u003c\/th\u003e\n\u003c\/tr\u003e\n\u003c\/thead\u003e\n\u003ctbody\u003e\n\u003ctr\u003e\n\u003ctd class=\"tg-x8i0\"\u003e1.5\"\u003c\/td\u003e\n\u003ctd class=\"tg-851z\"\u003e200PSI\u003c\/td\u003e\n\u003c\/tr\u003e\n\u003ctr\u003e\n\u003ctd class=\"tg-x8i0\"\u003e2\"\u003c\/td\u003e\n\u003ctd class=\"tg-851z\"\u003e200PSI\u003c\/td\u003e\n\u003c\/tr\u003e\n\u003ctr\u003e\n\u003ctd class=\"tg-473c\"\u003e3\"\u003c\/td\u003e\n\u003ctd class=\"tg-851z\"\u003e200PSI\u003c\/td\u003e\n\u003c\/tr\u003e\n\u003ctr\u003e\n\u003ctd class=\"tg-473c\"\u003e4\"\u003c\/td\u003e\n\u003ctd class=\"tg-851z\"\u003e200PSI\u003c\/td\u003e\n\u003c\/tr\u003e\n\u003ctr\u003e\n\u003ctd class=\"tg-473c\"\u003e6\"\u003c\/td\u003e\n\u003ctd class=\"tg-851z\"\u003e50PSI\u003c\/td\u003e\n\u003c\/tr\u003e\n\u003ctr\u003e\n\u003ctd class=\"tg-x8i0\"\u003e8\"\u003c\/td\u003e\n\u003ctd class=\"tg-851z\"\u003e10PSI *Supporting Back Plate Required P# \u003ca href=\"https:\/\/shopbvv.com\/products\/bottom-weld-tri-clamp-filter-plate\" target=\"_blank\"\u003eFP800-V3\u003c\/a\u003e\n\u003c\/td\u003e\n\u003c\/tr\u003e\n\u003ctr\u003e\n\u003ctd class=\"tg-x8i0\"\u003e10\"\u003c\/td\u003e\n\u003ctd class=\"tg-851z\"\u003e10PSI *Supporting Back Plate Required P# \u003ca href=\"https:\/\/shopbvv.com\/products\/bottom-weld-tri-clamp-filter-plate\" target=\"_blank\"\u003eFP1000-V3\u003c\/a\u003e\n\u003c\/td\u003e\n\u003c\/tr\u003e\n\u003ctr\u003e\n\u003ctd class=\"tg-4p94\"\u003e\u003cstrong\u003e12\"\u003c\/strong\u003e\u003c\/td\u003e\n\u003ctd class=\"tg-uyje\"\u003e10PSI *Supporting Back Plate Required P# \u003ca href=\"https:\/\/shopbvv.com\/products\/bottom-weld-tri-clamp-filter-plate\" target=\"_blank\"\u003eFP1200-V3\u003c\/a\u003e\n\u003c\/td\u003e\n\u003c\/tr\u003e\n\u003c\/tbody\u003e\n\u003c\/table\u003e\n\u003cp\u003e \u003c\/p\u003e\n\u003cp\u003e \u003c\/p\u003e\n\u003cp\u003e \u003c\/p\u003e\n\u003cp\u003e\u003cbr\u003e\u003c\/p\u003e\n\u003cp\u003e \u003ciframe src=\"https:\/\/www.youtube.com\/embed\/uSdk33C9nNI\" height=\"315\" width=\"560\" allowfullscreen=\"\" allow=\"accelerometer; autoplay; encrypted-media; gyroscope; picture-in-picture\" frameborder=\"0\"\u003e\u003c\/iframe\u003e\u003cbr\u003e\u003c\/p\u003e\n\u003cstyle type=\"text\/css\"\u003e\u003c!--\n.tg {border-collapse:collapse;border-color:#ccc;border-spacing:0;}\n.tg td{background-color:#fff;border-color:#ccc;border-style:solid;border-width:1px;color:#333;\n font-family:Arial, sans-serif;font-size:14px;overflow:hidden;padding:10px 5px;word-break:normal;}\n.tg th{background-color:#f0f0f0;border-color:#ccc;border-style:solid;border-width:1px;color:#333;\n font-family:Arial, sans-serif;font-size:14px;font-weight:normal;overflow:hidden;padding:10px 5px;word-break:normal;}\n.tg .tg-4p94{color:#656565;text-align:center;vertical-align:top}\n.tg .tg-6kfb{background-color:#f0f0f0;border-color:#cccccc;color:#656565;font-size:18px;font-weight:bold;text-align:center;\n vertical-align:middle}\n.tg .tg-473c{border-color:#cccccc;color:#656565;font-weight:bold;text-align:center;vertical-align:middle}\n.tg .tg-x8i0{border-color:#cccccc;color:#656565;font-weight:bold;text-align:center;vertical-align:top}\n.tg .tg-851z{border-color:#cccccc;color:#656565;text-align:left;vertical-align:middle}\n.tg .tg-uyje{color:#656565;text-align:left;vertical-align:top}\n--\u003e\u003c\/style\u003e"}