Manufacturer: BVV
BVV Mineral Oil 7 White NF (USP/NF Food Grade)
SKU: MIN-OIL-1QT
✔ Free Ground Shipping over $420
✔ Flat Rate Shipping On Orders Under $420!
Some exclusions may apply.
Item(s) that are marked "Ships Separately" on the listing.
Hazardous Materials (Alcohols, Lab Chemicals, Butane/Propane, and Cleaning Solvents)
Item(s) that BVV™️️️️ recommends ship via Freight (LTL or FTL) due to size/fragility.
Large orders and/or combined order weight over 100lbs ship via Freight (LTL or FTL)
Free ground shipping only applies to the lower 48 states
You will earn 0 points for this purchase.
BVV Mineral Oil 7 White NF (USP/NF)

What is Mineral Oil? Mineral Oil is a lightweight, colorless, odorless oil obtained from the by-product of refining crude oil to make gasoline and other petroleum based products. Mineral Oil is also known as White Oil, Liquid Paraffin, Paraffinum Liquidum (Latin), Liquid Petroleum, and White Mineral Oil. Mineral Oil uses are widely revered in cosmetic and industrial manufacturing.
Food Grade Certified to FDA 21 CFR 172.878 
BVV Mineral Oil 7 White NF - COA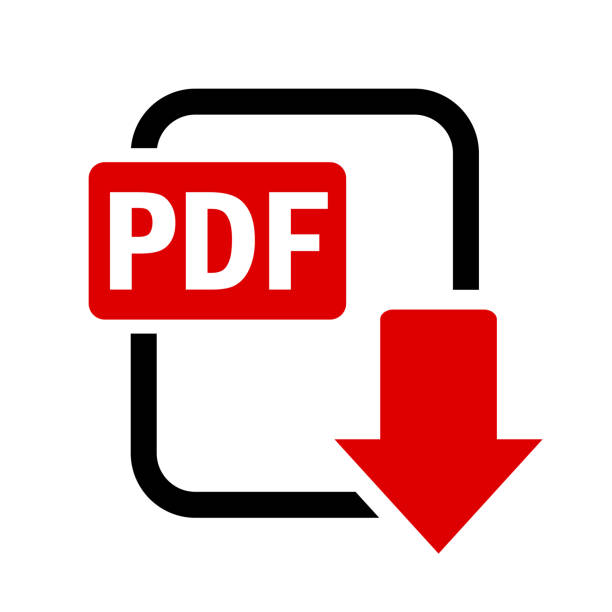 BVV Mineral Oil 7 White NF  - Spec Sheet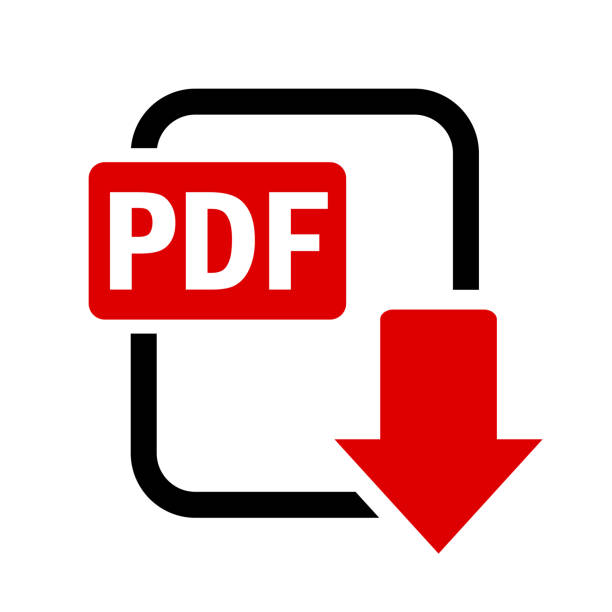 {"id":6599326957664,"title":"BVV Mineral Oil 7 White NF (USP\/NF Food Grade)","handle":"mineral-oil","description":"\u003ch1 style=\"text-align: center;\" data-mce-style=\"text-align: center;\"\u003eBVV Mineral Oil 7 White NF (USP\/NF)\u003cbr\u003e\n\u003c\/h1\u003e\n\u003cp\u003e \u003c\/p\u003e\n\u003cp\u003e\u003cspan\u003eWhat is Mineral Oil? Mineral Oil is a lightweight, colorless, odorless oil obtained from the by-product of refining crude oil to make gasoline and other petroleum based products. Mineral Oil is also known as White Oil, Liquid Paraffin, Paraffinum Liquidum (Latin), Liquid Petroleum, and White Mineral Oil. Mineral Oil uses are widely revered in cosmetic and industrial manufacturing.\u003c\/span\u003e\u003c\/p\u003e\n\u003cp\u003e\u003cspan\u003eFood Grade Certified to FDA 21 CFR 172.878 \u003c\/span\u003e\u003c\/p\u003e\n\u003cp\u003e\u003cspan\u003e\u003ca href=\"https:\/\/cdn.shopify.com\/s\/files\/1\/0078\/8814\/2451\/files\/BVV_Mineral_Oil_7_White_NF_CoA.pdf?v=1646848010\" target=\"_blank\"\u003e\u003cstrong\u003eBVV Mineral Oil 7 White NF - COA  \u003cimg src=\"https:\/\/media.istockphoto.com\/vectors\/pdf-download-vector-icon-vector-id1263032734?k=20\u0026amp;m=1263032734\u0026amp;s=612x612\u0026amp;w=0\u0026amp;h=RNUAjin6RWIpjr-NgvnASdxAwUE6pyUafrk6LcoyRNo=\" alt=\"295 Pdf Logo Illustrations \u0026amp;amp;amp; Clip Art - iStock\" width=\"45\" height=\"45\" data-mce-fragment=\"1\" data-mce-src=\"https:\/\/media.istockphoto.com\/vectors\/pdf-download-vector-icon-vector-id1263032734?k=20\u0026amp;m=1263032734\u0026amp;s=612x612\u0026amp;w=0\u0026amp;h=RNUAjin6RWIpjr-NgvnASdxAwUE6pyUafrk6LcoyRNo=\"\u003e\u003c\/strong\u003e\u003c\/a\u003e\u003c\/span\u003e\u003c\/p\u003e\n\u003cp\u003e\u003ca href=\"https:\/\/cdn.shopify.com\/s\/files\/1\/0078\/8814\/2451\/files\/BVV_Mineral_Oil_7_White_NF_Spec_Sheet.pdf?v=1646848321\" target=\"_blank\"\u003e\u003cspan\u003e\u003cstrong\u003eBVV Mineral Oil 7 White NF  - Spec Sheet \u003cimg src=\"https:\/\/media.istockphoto.com\/vectors\/pdf-download-vector-icon-vector-id1263032734?k=20\u0026amp;m=1263032734\u0026amp;s=612x612\u0026amp;w=0\u0026amp;h=RNUAjin6RWIpjr-NgvnASdxAwUE6pyUafrk6LcoyRNo=\" alt=\"295 Pdf Logo Illustrations \u0026amp;amp;amp; Clip Art - iStock\" width=\"45\" height=\"45\" data-mce-fragment=\"1\" data-mce-src=\"https:\/\/media.istockphoto.com\/vectors\/pdf-download-vector-icon-vector-id1263032734?k=20\u0026amp;m=1263032734\u0026amp;s=612x612\u0026amp;w=0\u0026amp;h=RNUAjin6RWIpjr-NgvnASdxAwUE6pyUafrk6LcoyRNo=\"\u003e\u003c\/strong\u003e\u003c\/span\u003e\u003c\/a\u003e\u003c\/p\u003e","published_at":"2022-08-08T15:14:33-05:00","created_at":"2022-03-09T11:09:21-06:00","vendor":"BVV","type":"Shop All Categories","tags":["BVV","BVV Lab Chemical","free shipping","Lab Chemical","Ok to Discount","Wholesale Store","Wholesale Store View"],"price":1000,"price_min":1000,"price_max":92500,"available":true,"price_varies":true,"compare_at_price":null,"compare_at_price_min":0,"compare_at_price_max":0,"compare_at_price_varies":false,"variants":[{"id":39454540071008,"title":"1 Quart","option1":"1 Quart","option2":null,"option3":null,"sku":"MIN-OIL-1QT","requires_shipping":true,"taxable":true,"featured_image":{"id":28583408861280,"product_id":6599326957664,"position":2,"created_at":"2022-03-11T13:39:31-06:00","updated_at":"2022-03-11T21:05:56-06:00","alt":"BVV Mineral Oil 7 White NF (USP\/NF Food Grade) Shop All Categories BVV 1 Quart ","width":595,"height":1400,"src":"https:\/\/cdn.shopify.com\/s\/files\/1\/0078\/8814\/2451\/products\/MIN-OIL-1QT.jpg?v=1647054356","variant_ids":[39454540071008]},"available":true,"name":"BVV Mineral Oil 7 White NF (USP\/NF Food Grade) - 1 Quart","public_title":"1 Quart","options":["1 Quart"],"price":1000,"weight":0,"compare_at_price":null,"inventory_management":"shopify","barcode":"","featured_media":{"alt":"BVV Mineral Oil 7 White NF (USP\/NF Food Grade) Shop All Categories BVV 1 Quart ","id":20829372514400,"position":2,"preview_image":{"aspect_ratio":0.425,"height":1400,"width":595,"src":"https:\/\/cdn.shopify.com\/s\/files\/1\/0078\/8814\/2451\/products\/MIN-OIL-1QT.jpg?v=1647054356"}},"requires_selling_plan":false,"selling_plan_allocations":[]},{"id":39454540038240,"title":"1 Gallon","option1":"1 Gallon","option2":null,"option3":null,"sku":"MIN-OIL-1G","requires_shipping":true,"taxable":true,"featured_image":{"id":28583408730208,"product_id":6599326957664,"position":1,"created_at":"2022-03-11T13:39:27-06:00","updated_at":"2022-03-11T21:06:20-06:00","alt":"BVV Mineral Oil 7 White NF (USP\/NF Food Grade) Shop All Categories BVV 1 Gallon ","width":702,"height":1400,"src":"https:\/\/cdn.shopify.com\/s\/files\/1\/0078\/8814\/2451\/products\/MIN-OIL-1G.jpg?v=1647054380","variant_ids":[39454540038240]},"available":true,"name":"BVV Mineral Oil 7 White NF (USP\/NF Food Grade) - 1 Gallon","public_title":"1 Gallon","options":["1 Gallon"],"price":3000,"weight":0,"compare_at_price":null,"inventory_management":"shopify","barcode":"","featured_media":{"alt":"BVV Mineral Oil 7 White NF (USP\/NF Food Grade) Shop All Categories BVV 1 Gallon ","id":20829371891808,"position":1,"preview_image":{"aspect_ratio":0.501,"height":1400,"width":702,"src":"https:\/\/cdn.shopify.com\/s\/files\/1\/0078\/8814\/2451\/products\/MIN-OIL-1G.jpg?v=1647054380"}},"requires_selling_plan":false,"selling_plan_allocations":[]},{"id":39454540103776,"title":"2.5 Gallon","option1":"2.5 Gallon","option2":null,"option3":null,"sku":"MIN-OIL-2-5G","requires_shipping":true,"taxable":true,"featured_image":{"id":28583409352800,"product_id":6599326957664,"position":3,"created_at":"2022-03-11T13:39:37-06:00","updated_at":"2022-03-11T21:06:23-06:00","alt":"BVV Mineral Oil 7 White NF (USP\/NF Food Grade) Shop All Categories BVV 2.5 Gallon ","width":870,"height":1400,"src":"https:\/\/cdn.shopify.com\/s\/files\/1\/0078\/8814\/2451\/products\/MIN-OIL-2-5G.jpg?v=1647054383","variant_ids":[39454540103776]},"available":true,"name":"BVV Mineral Oil 7 White NF (USP\/NF Food Grade) - 2.5 Gallon","public_title":"2.5 Gallon","options":["2.5 Gallon"],"price":5800,"weight":0,"compare_at_price":null,"inventory_management":"shopify","barcode":"","featured_media":{"alt":"BVV Mineral Oil 7 White NF (USP\/NF Food Grade) Shop All Categories BVV 2.5 Gallon ","id":20829372842080,"position":3,"preview_image":{"aspect_ratio":0.621,"height":1400,"width":870,"src":"https:\/\/cdn.shopify.com\/s\/files\/1\/0078\/8814\/2451\/products\/MIN-OIL-2-5G.jpg?v=1647054383"}},"requires_selling_plan":false,"selling_plan_allocations":[]},{"id":39454540136544,"title":"5 Gallon","option1":"5 Gallon","option2":null,"option3":null,"sku":"MIN-OIL-5G","requires_shipping":true,"taxable":true,"featured_image":{"id":28577134641248,"product_id":6599326957664,"position":4,"created_at":"2022-03-09T11:36:00-06:00","updated_at":"2022-03-11T13:39:52-06:00","alt":"BVV Mineral Oil 7 White NF (USP\/NF) Shop All Categories BVV ","width":1054,"height":1400,"src":"https:\/\/cdn.shopify.com\/s\/files\/1\/0078\/8814\/2451\/products\/MIN-OIL-5G.jpg?v=1647027592","variant_ids":[39454540136544]},"available":true,"name":"BVV Mineral Oil 7 White NF (USP\/NF Food Grade) - 5 Gallon","public_title":"5 Gallon","options":["5 Gallon"],"price":12000,"weight":0,"compare_at_price":null,"inventory_management":"shopify","barcode":"","featured_media":{"alt":"BVV Mineral Oil 7 White NF (USP\/NF) Shop All Categories BVV ","id":20823025549408,"position":4,"preview_image":{"aspect_ratio":0.753,"height":1400,"width":1054,"src":"https:\/\/cdn.shopify.com\/s\/files\/1\/0078\/8814\/2451\/products\/MIN-OIL-5G.jpg?v=1647027592"}},"requires_selling_plan":false,"selling_plan_allocations":[]},{"id":39527727726688,"title":"55 Gallon","option1":"55 Gallon","option2":null,"option3":null,"sku":"MIN-OIL-55G","requires_shipping":true,"taxable":true,"featured_image":null,"available":true,"name":"BVV Mineral Oil 7 White NF (USP\/NF Food Grade) - 55 Gallon","public_title":"55 Gallon","options":["55 Gallon"],"price":92500,"weight":0,"compare_at_price":null,"inventory_management":"shopify","barcode":"","requires_selling_plan":false,"selling_plan_allocations":[]}],"images":["\/\/cdn.shopify.com\/s\/files\/1\/0078\/8814\/2451\/products\/MIN-OIL-1G.jpg?v=1647054380","\/\/cdn.shopify.com\/s\/files\/1\/0078\/8814\/2451\/products\/MIN-OIL-1QT.jpg?v=1647054356","\/\/cdn.shopify.com\/s\/files\/1\/0078\/8814\/2451\/products\/MIN-OIL-2-5G.jpg?v=1647054383","\/\/cdn.shopify.com\/s\/files\/1\/0078\/8814\/2451\/products\/MIN-OIL-5G.jpg?v=1647027592"],"featured_image":"\/\/cdn.shopify.com\/s\/files\/1\/0078\/8814\/2451\/products\/MIN-OIL-1G.jpg?v=1647054380","options":["Size"],"media":[{"alt":"BVV Mineral Oil 7 White NF (USP\/NF Food Grade) Shop All Categories BVV 1 Gallon ","id":20829371891808,"position":1,"preview_image":{"aspect_ratio":0.501,"height":1400,"width":702,"src":"https:\/\/cdn.shopify.com\/s\/files\/1\/0078\/8814\/2451\/products\/MIN-OIL-1G.jpg?v=1647054380"},"aspect_ratio":0.501,"height":1400,"media_type":"image","src":"https:\/\/cdn.shopify.com\/s\/files\/1\/0078\/8814\/2451\/products\/MIN-OIL-1G.jpg?v=1647054380","width":702},{"alt":"BVV Mineral Oil 7 White NF (USP\/NF Food Grade) Shop All Categories BVV 1 Quart ","id":20829372514400,"position":2,"preview_image":{"aspect_ratio":0.425,"height":1400,"width":595,"src":"https:\/\/cdn.shopify.com\/s\/files\/1\/0078\/8814\/2451\/products\/MIN-OIL-1QT.jpg?v=1647054356"},"aspect_ratio":0.425,"height":1400,"media_type":"image","src":"https:\/\/cdn.shopify.com\/s\/files\/1\/0078\/8814\/2451\/products\/MIN-OIL-1QT.jpg?v=1647054356","width":595},{"alt":"BVV Mineral Oil 7 White NF (USP\/NF Food Grade) Shop All Categories BVV 2.5 Gallon ","id":20829372842080,"position":3,"preview_image":{"aspect_ratio":0.621,"height":1400,"width":870,"src":"https:\/\/cdn.shopify.com\/s\/files\/1\/0078\/8814\/2451\/products\/MIN-OIL-2-5G.jpg?v=1647054383"},"aspect_ratio":0.621,"height":1400,"media_type":"image","src":"https:\/\/cdn.shopify.com\/s\/files\/1\/0078\/8814\/2451\/products\/MIN-OIL-2-5G.jpg?v=1647054383","width":870},{"alt":"BVV Mineral Oil 7 White NF (USP\/NF) Shop All Categories BVV ","id":20823025549408,"position":4,"preview_image":{"aspect_ratio":0.753,"height":1400,"width":1054,"src":"https:\/\/cdn.shopify.com\/s\/files\/1\/0078\/8814\/2451\/products\/MIN-OIL-5G.jpg?v=1647027592"},"aspect_ratio":0.753,"height":1400,"media_type":"image","src":"https:\/\/cdn.shopify.com\/s\/files\/1\/0078\/8814\/2451\/products\/MIN-OIL-5G.jpg?v=1647027592","width":1054}],"requires_selling_plan":false,"selling_plan_groups":[],"content":"\u003ch1 style=\"text-align: center;\" data-mce-style=\"text-align: center;\"\u003eBVV Mineral Oil 7 White NF (USP\/NF)\u003cbr\u003e\n\u003c\/h1\u003e\n\u003cp\u003e \u003c\/p\u003e\n\u003cp\u003e\u003cspan\u003eWhat is Mineral Oil? Mineral Oil is a lightweight, colorless, odorless oil obtained from the by-product of refining crude oil to make gasoline and other petroleum based products. Mineral Oil is also known as White Oil, Liquid Paraffin, Paraffinum Liquidum (Latin), Liquid Petroleum, and White Mineral Oil. Mineral Oil uses are widely revered in cosmetic and industrial manufacturing.\u003c\/span\u003e\u003c\/p\u003e\n\u003cp\u003e\u003cspan\u003eFood Grade Certified to FDA 21 CFR 172.878 \u003c\/span\u003e\u003c\/p\u003e\n\u003cp\u003e\u003cspan\u003e\u003ca href=\"https:\/\/cdn.shopify.com\/s\/files\/1\/0078\/8814\/2451\/files\/BVV_Mineral_Oil_7_White_NF_CoA.pdf?v=1646848010\" target=\"_blank\"\u003e\u003cstrong\u003eBVV Mineral Oil 7 White NF - COA  \u003cimg src=\"https:\/\/media.istockphoto.com\/vectors\/pdf-download-vector-icon-vector-id1263032734?k=20\u0026amp;m=1263032734\u0026amp;s=612x612\u0026amp;w=0\u0026amp;h=RNUAjin6RWIpjr-NgvnASdxAwUE6pyUafrk6LcoyRNo=\" alt=\"295 Pdf Logo Illustrations \u0026amp;amp;amp; Clip Art - iStock\" width=\"45\" height=\"45\" data-mce-fragment=\"1\" data-mce-src=\"https:\/\/media.istockphoto.com\/vectors\/pdf-download-vector-icon-vector-id1263032734?k=20\u0026amp;m=1263032734\u0026amp;s=612x612\u0026amp;w=0\u0026amp;h=RNUAjin6RWIpjr-NgvnASdxAwUE6pyUafrk6LcoyRNo=\"\u003e\u003c\/strong\u003e\u003c\/a\u003e\u003c\/span\u003e\u003c\/p\u003e\n\u003cp\u003e\u003ca href=\"https:\/\/cdn.shopify.com\/s\/files\/1\/0078\/8814\/2451\/files\/BVV_Mineral_Oil_7_White_NF_Spec_Sheet.pdf?v=1646848321\" target=\"_blank\"\u003e\u003cspan\u003e\u003cstrong\u003eBVV Mineral Oil 7 White NF  - Spec Sheet \u003cimg src=\"https:\/\/media.istockphoto.com\/vectors\/pdf-download-vector-icon-vector-id1263032734?k=20\u0026amp;m=1263032734\u0026amp;s=612x612\u0026amp;w=0\u0026amp;h=RNUAjin6RWIpjr-NgvnASdxAwUE6pyUafrk6LcoyRNo=\" alt=\"295 Pdf Logo Illustrations \u0026amp;amp;amp; Clip Art - iStock\" width=\"45\" height=\"45\" data-mce-fragment=\"1\" data-mce-src=\"https:\/\/media.istockphoto.com\/vectors\/pdf-download-vector-icon-vector-id1263032734?k=20\u0026amp;m=1263032734\u0026amp;s=612x612\u0026amp;w=0\u0026amp;h=RNUAjin6RWIpjr-NgvnASdxAwUE6pyUafrk6LcoyRNo=\"\u003e\u003c\/strong\u003e\u003c\/span\u003e\u003c\/a\u003e\u003c\/p\u003e"}