Manufacturer: BVV
Fully Jacketed Spools
SKU: 300X18FJ
✔ 1 Year Limited Warranty
✔ Free Ground Shipping over $420
✔ Flat Rate Shipping On Orders Under $420!
Some exclusions may apply.
Item(s) that are marked "Ships Separately" on the listing.
Hazardous Materials (Alcohols, Lab Chemicals, Butane/Propane, and Cleaning Solvents)
Item(s) that BVV™️️️️ recommends ship via Freight (LTL or FTL) due to size/fragility.
Large orders and/or combined order weight over 100lbs ship via Freight (LTL or FTL)
Free ground shipping only applies to the lower 48 states
You will earn 0 points for this purchase.
Fully Jacketed Spools
304 Stainless Steel Fully Jacketed Spools allow the user to circulate water through the base of an extractor or the material column to heat up or chill solvent vapor.
Has 1/2" FNPT ports. And attached tri clamp fittings on each end for user convenience. 
BVV™ Fully Jacketed Spools - Drawings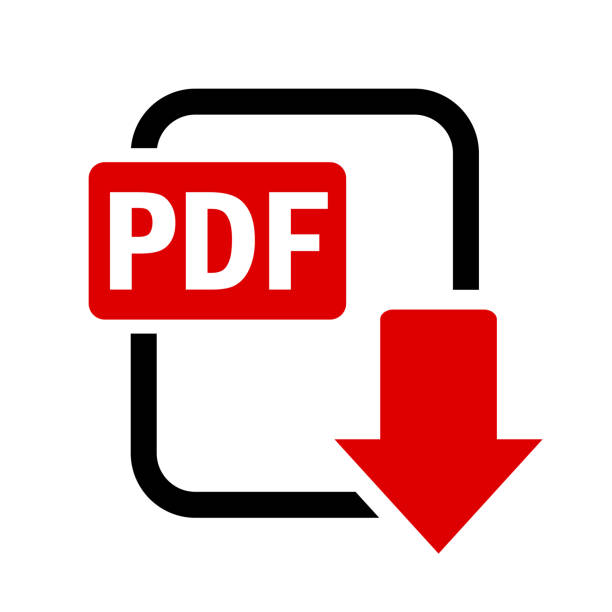 {"id":1436059009139,"title":"Fully Jacketed Spools","handle":"fully-jacketed-spools","description":"\u003ch2 style=\"text-align: center;\"\u003eFully Jacketed Spools\u003c\/h2\u003e\n\u003cbr\u003e\n\u003cp\u003e304 Stainless Steel Fully Jacketed Spools allow the user to circulate water through the base of an extractor or the material column to heat up or chill solvent vapor.\u003c\/p\u003e\n\u003cp\u003e\u003cspan style=\"font-weight: 400;\"\u003eHas 1\/2\" FNPT ports. And attached tri clamp fittings on each end for user convenience. \u003c\/span\u003e\u003c\/p\u003e\n\u003cp\u003e\u003ca href=\"https:\/\/cdn.shopify.com\/s\/files\/1\/0078\/8814\/2451\/files\/Jacketed_Spool.PDF?v=1659723463\" title=\"BVV™ Fully Jacketed Spools - Drawings\"\u003e\u003cspan style=\"font-weight: 400;\"\u003e\u003cspan style=\"color: #2b00ff;\"\u003e\u003cstrong data-mce-fragment=\"1\"\u003eBVV™ Fully Jacketed Spools - Drawings\u003c\/strong\u003e\u003cstrong data-mce-fragment=\"1\"\u003e \u003c\/strong\u003e\u003c\/span\u003e\u003cimg data-mce-fragment=\"1\" src=\"https:\/\/media.istockphoto.com\/vectors\/pdf-download-vector-icon-vector-id1263032734?k=20\u0026amp;m=1263032734\u0026amp;s=612x612\u0026amp;w=0\u0026amp;h=RNUAjin6RWIpjr-NgvnASdxAwUE6pyUafrk6LcoyRNo=\" alt=\"295 Pdf Logo Illustrations \u0026amp;amp;amp; Clip Art - iStock\" width=\"46\" height=\"45\" data-mce-src=\"https:\/\/media.istockphoto.com\/vectors\/pdf-download-vector-icon-vector-id1263032734?k=20\u0026amp;m=1263032734\u0026amp;s=612x612\u0026amp;w=0\u0026amp;h=RNUAjin6RWIpjr-NgvnASdxAwUE6pyUafrk6LcoyRNo=\"\u003e\u003c\/span\u003e\u003c\/a\u003e\u003c\/p\u003e\n\u003cp\u003e \u003c\/p\u003e","published_at":"2018-08-08T13:57:00-05:00","created_at":"2018-08-08T13:57:00-05:00","vendor":"BVV","type":"8 Inch Sale Item","tags":["1 Year Limited Warranty","15% Off Sale List","20% Croptober","3\"","4\"","6\"","6inch","8\"","Accessories","Best Value Vacs","BVV","Freight - SKU","Fully Jacketed Part","Ok to Discount","Shipping Label A","Wholesale Store","Wholesale Store View","Woodworking \u0026 Silicone Molding","Xtra Jacketed Part","Xtra Stainless Steel Spool"],"price":14000,"price_min":14000,"price_max":69000,"available":true,"price_varies":true,"compare_at_price":null,"compare_at_price_min":0,"compare_at_price_max":0,"compare_at_price_varies":false,"variants":[{"id":14486978363507,"title":"3-inch Tri-Clamp x 18-inch","option1":"3-inch Tri-Clamp x 18-inch","option2":null,"option3":null,"sku":"300X18FJ","requires_shipping":true,"taxable":true,"featured_image":{"id":4625288659059,"product_id":1436059009139,"position":1,"created_at":"2018-08-08T13:57:00-05:00","updated_at":"2019-08-13T16:10:45-05:00","alt":"Fully Jacketed Spools Shop All Categories BVV 3-inch Tri-Clamp x 18-inch ","width":1362,"height":1362,"src":"\/\/shopbvv.com\/cdn\/shop\/products\/8898649253f4f276fe938a838e5e68ae.jpg?v=1565730645","variant_ids":[14486978363507,14486978494579,14486978625651,14486978723955,14486978822259,14486978920563,14486979018867,14486979149939,14486979248243,14486979379315,14486979477619,14486979608691,14486979706995]},"available":true,"name":"Fully Jacketed Spools - 3-inch Tri-Clamp x 18-inch","public_title":"3-inch Tri-Clamp x 18-inch","options":["3-inch Tri-Clamp x 18-inch"],"price":14000,"weight":4536,"compare_at_price":null,"inventory_management":"shopify","barcode":"","featured_media":{"alt":"Fully Jacketed Spools Shop All Categories BVV 3-inch Tri-Clamp x 18-inch ","id":1038703460467,"position":1,"preview_image":{"aspect_ratio":1.0,"height":1362,"width":1362,"src":"\/\/shopbvv.com\/cdn\/shop\/products\/8898649253f4f276fe938a838e5e68ae.jpg?v=1565730645"}},"requires_selling_plan":false,"selling_plan_allocations":[],"quantity_rule":{"min":1,"max":null,"increment":1}},{"id":14486978494579,"title":"3-inch Tri-Clamp x 24-inch","option1":"3-inch Tri-Clamp x 24-inch","option2":null,"option3":null,"sku":"300X24FJ","requires_shipping":true,"taxable":true,"featured_image":{"id":4625288659059,"product_id":1436059009139,"position":1,"created_at":"2018-08-08T13:57:00-05:00","updated_at":"2019-08-13T16:10:45-05:00","alt":"Fully Jacketed Spools Shop All Categories BVV 3-inch Tri-Clamp x 18-inch ","width":1362,"height":1362,"src":"\/\/shopbvv.com\/cdn\/shop\/products\/8898649253f4f276fe938a838e5e68ae.jpg?v=1565730645","variant_ids":[14486978363507,14486978494579,14486978625651,14486978723955,14486978822259,14486978920563,14486979018867,14486979149939,14486979248243,14486979379315,14486979477619,14486979608691,14486979706995]},"available":true,"name":"Fully Jacketed Spools - 3-inch Tri-Clamp x 24-inch","public_title":"3-inch Tri-Clamp x 24-inch","options":["3-inch Tri-Clamp x 24-inch"],"price":16000,"weight":6350,"compare_at_price":null,"inventory_management":"shopify","barcode":"","featured_media":{"alt":"Fully Jacketed Spools Shop All Categories BVV 3-inch Tri-Clamp x 18-inch ","id":1038703460467,"position":1,"preview_image":{"aspect_ratio":1.0,"height":1362,"width":1362,"src":"\/\/shopbvv.com\/cdn\/shop\/products\/8898649253f4f276fe938a838e5e68ae.jpg?v=1565730645"}},"requires_selling_plan":false,"selling_plan_allocations":[],"quantity_rule":{"min":1,"max":null,"increment":1}},{"id":14486978625651,"title":"3-inch Tri-Clamp x 36-inch","option1":"3-inch Tri-Clamp x 36-inch","option2":null,"option3":null,"sku":"300X36FJ","requires_shipping":true,"taxable":true,"featured_image":{"id":4625288659059,"product_id":1436059009139,"position":1,"created_at":"2018-08-08T13:57:00-05:00","updated_at":"2019-08-13T16:10:45-05:00","alt":"Fully Jacketed Spools Shop All Categories BVV 3-inch Tri-Clamp x 18-inch ","width":1362,"height":1362,"src":"\/\/shopbvv.com\/cdn\/shop\/products\/8898649253f4f276fe938a838e5e68ae.jpg?v=1565730645","variant_ids":[14486978363507,14486978494579,14486978625651,14486978723955,14486978822259,14486978920563,14486979018867,14486979149939,14486979248243,14486979379315,14486979477619,14486979608691,14486979706995]},"available":true,"name":"Fully Jacketed Spools - 3-inch Tri-Clamp x 36-inch","public_title":"3-inch Tri-Clamp x 36-inch","options":["3-inch Tri-Clamp x 36-inch"],"price":32500,"weight":7257,"compare_at_price":null,"inventory_management":"shopify","barcode":"","featured_media":{"alt":"Fully Jacketed Spools Shop All Categories BVV 3-inch Tri-Clamp x 18-inch ","id":1038703460467,"position":1,"preview_image":{"aspect_ratio":1.0,"height":1362,"width":1362,"src":"\/\/shopbvv.com\/cdn\/shop\/products\/8898649253f4f276fe938a838e5e68ae.jpg?v=1565730645"}},"requires_selling_plan":false,"selling_plan_allocations":[],"quantity_rule":{"min":1,"max":null,"increment":1}},{"id":14486978723955,"title":"4-inch Tri-Clamp x 24-inch","option1":"4-inch Tri-Clamp x 24-inch","option2":null,"option3":null,"sku":"400X24FJ","requires_shipping":true,"taxable":true,"featured_image":{"id":4625288659059,"product_id":1436059009139,"position":1,"created_at":"2018-08-08T13:57:00-05:00","updated_at":"2019-08-13T16:10:45-05:00","alt":"Fully Jacketed Spools Shop All Categories BVV 3-inch Tri-Clamp x 18-inch ","width":1362,"height":1362,"src":"\/\/shopbvv.com\/cdn\/shop\/products\/8898649253f4f276fe938a838e5e68ae.jpg?v=1565730645","variant_ids":[14486978363507,14486978494579,14486978625651,14486978723955,14486978822259,14486978920563,14486979018867,14486979149939,14486979248243,14486979379315,14486979477619,14486979608691,14486979706995]},"available":true,"name":"Fully Jacketed Spools - 4-inch Tri-Clamp x 24-inch","public_title":"4-inch Tri-Clamp x 24-inch","options":["4-inch Tri-Clamp x 24-inch"],"price":22500,"weight":11793,"compare_at_price":null,"inventory_management":"shopify","barcode":"","featured_media":{"alt":"Fully Jacketed Spools Shop All Categories BVV 3-inch Tri-Clamp x 18-inch ","id":1038703460467,"position":1,"preview_image":{"aspect_ratio":1.0,"height":1362,"width":1362,"src":"\/\/shopbvv.com\/cdn\/shop\/products\/8898649253f4f276fe938a838e5e68ae.jpg?v=1565730645"}},"requires_selling_plan":false,"selling_plan_allocations":[],"quantity_rule":{"min":1,"max":null,"increment":1}},{"id":14486978822259,"title":"6-inch Tri-Clamp x 6-inch","option1":"6-inch Tri-Clamp x 6-inch","option2":null,"option3":null,"sku":"600X6FJ","requires_shipping":true,"taxable":true,"featured_image":{"id":4625288659059,"product_id":1436059009139,"position":1,"created_at":"2018-08-08T13:57:00-05:00","updated_at":"2019-08-13T16:10:45-05:00","alt":"Fully Jacketed Spools Shop All Categories BVV 3-inch Tri-Clamp x 18-inch ","width":1362,"height":1362,"src":"\/\/shopbvv.com\/cdn\/shop\/products\/8898649253f4f276fe938a838e5e68ae.jpg?v=1565730645","variant_ids":[14486978363507,14486978494579,14486978625651,14486978723955,14486978822259,14486978920563,14486979018867,14486979149939,14486979248243,14486979379315,14486979477619,14486979608691,14486979706995]},"available":true,"name":"Fully Jacketed Spools - 6-inch Tri-Clamp x 6-inch","public_title":"6-inch Tri-Clamp x 6-inch","options":["6-inch Tri-Clamp x 6-inch"],"price":28000,"weight":5443,"compare_at_price":null,"inventory_management":"shopify","barcode":"","featured_media":{"alt":"Fully Jacketed Spools Shop All Categories BVV 3-inch Tri-Clamp x 18-inch ","id":1038703460467,"position":1,"preview_image":{"aspect_ratio":1.0,"height":1362,"width":1362,"src":"\/\/shopbvv.com\/cdn\/shop\/products\/8898649253f4f276fe938a838e5e68ae.jpg?v=1565730645"}},"requires_selling_plan":false,"selling_plan_allocations":[],"quantity_rule":{"min":1,"max":null,"increment":1}},{"id":14486978920563,"title":"6-inch Tri-Clamp x 36-inch","option1":"6-inch Tri-Clamp x 36-inch","option2":null,"option3":null,"sku":"600X36FJ","requires_shipping":true,"taxable":true,"featured_image":{"id":4625288659059,"product_id":1436059009139,"position":1,"created_at":"2018-08-08T13:57:00-05:00","updated_at":"2019-08-13T16:10:45-05:00","alt":"Fully Jacketed Spools Shop All Categories BVV 3-inch Tri-Clamp x 18-inch ","width":1362,"height":1362,"src":"\/\/shopbvv.com\/cdn\/shop\/products\/8898649253f4f276fe938a838e5e68ae.jpg?v=1565730645","variant_ids":[14486978363507,14486978494579,14486978625651,14486978723955,14486978822259,14486978920563,14486979018867,14486979149939,14486979248243,14486979379315,14486979477619,14486979608691,14486979706995]},"available":true,"name":"Fully Jacketed Spools - 6-inch Tri-Clamp x 36-inch","public_title":"6-inch Tri-Clamp x 36-inch","options":["6-inch Tri-Clamp x 36-inch"],"price":45000,"weight":22680,"compare_at_price":null,"inventory_management":"shopify","barcode":"","featured_media":{"alt":"Fully Jacketed Spools Shop All Categories BVV 3-inch Tri-Clamp x 18-inch ","id":1038703460467,"position":1,"preview_image":{"aspect_ratio":1.0,"height":1362,"width":1362,"src":"\/\/shopbvv.com\/cdn\/shop\/products\/8898649253f4f276fe938a838e5e68ae.jpg?v=1565730645"}},"requires_selling_plan":false,"selling_plan_allocations":[],"quantity_rule":{"min":1,"max":null,"increment":1}},{"id":14486979018867,"title":"6-inch Tri-Clamp x 48-inch","option1":"6-inch Tri-Clamp x 48-inch","option2":null,"option3":null,"sku":"600X48FJ","requires_shipping":true,"taxable":true,"featured_image":{"id":4625288659059,"product_id":1436059009139,"position":1,"created_at":"2018-08-08T13:57:00-05:00","updated_at":"2019-08-13T16:10:45-05:00","alt":"Fully Jacketed Spools Shop All Categories BVV 3-inch Tri-Clamp x 18-inch ","width":1362,"height":1362,"src":"\/\/shopbvv.com\/cdn\/shop\/products\/8898649253f4f276fe938a838e5e68ae.jpg?v=1565730645","variant_ids":[14486978363507,14486978494579,14486978625651,14486978723955,14486978822259,14486978920563,14486979018867,14486979149939,14486979248243,14486979379315,14486979477619,14486979608691,14486979706995]},"available":true,"name":"Fully Jacketed Spools - 6-inch Tri-Clamp x 48-inch","public_title":"6-inch Tri-Clamp x 48-inch","options":["6-inch Tri-Clamp x 48-inch"],"price":69000,"weight":68492,"compare_at_price":null,"inventory_management":"shopify","barcode":"","featured_media":{"alt":"Fully Jacketed Spools Shop All Categories BVV 3-inch Tri-Clamp x 18-inch ","id":1038703460467,"position":1,"preview_image":{"aspect_ratio":1.0,"height":1362,"width":1362,"src":"\/\/shopbvv.com\/cdn\/shop\/products\/8898649253f4f276fe938a838e5e68ae.jpg?v=1565730645"}},"requires_selling_plan":false,"selling_plan_allocations":[],"quantity_rule":{"min":1,"max":null,"increment":1}},{"id":14486979149939,"title":"8-inch Tri-Clamp x 10-inch","option1":"8-inch Tri-Clamp x 10-inch","option2":null,"option3":null,"sku":"800X10FJ","requires_shipping":true,"taxable":true,"featured_image":{"id":4625288659059,"product_id":1436059009139,"position":1,"created_at":"2018-08-08T13:57:00-05:00","updated_at":"2019-08-13T16:10:45-05:00","alt":"Fully Jacketed Spools Shop All Categories BVV 3-inch Tri-Clamp x 18-inch ","width":1362,"height":1362,"src":"\/\/shopbvv.com\/cdn\/shop\/products\/8898649253f4f276fe938a838e5e68ae.jpg?v=1565730645","variant_ids":[14486978363507,14486978494579,14486978625651,14486978723955,14486978822259,14486978920563,14486979018867,14486979149939,14486979248243,14486979379315,14486979477619,14486979608691,14486979706995]},"available":true,"name":"Fully Jacketed Spools - 8-inch Tri-Clamp x 10-inch","public_title":"8-inch Tri-Clamp x 10-inch","options":["8-inch Tri-Clamp x 10-inch"],"price":37500,"weight":13608,"compare_at_price":null,"inventory_management":"shopify","barcode":"","featured_media":{"alt":"Fully Jacketed Spools Shop All Categories BVV 3-inch Tri-Clamp x 18-inch ","id":1038703460467,"position":1,"preview_image":{"aspect_ratio":1.0,"height":1362,"width":1362,"src":"\/\/shopbvv.com\/cdn\/shop\/products\/8898649253f4f276fe938a838e5e68ae.jpg?v=1565730645"}},"requires_selling_plan":false,"selling_plan_allocations":[],"quantity_rule":{"min":1,"max":null,"increment":1}},{"id":14486979248243,"title":"8-inch Tri-Clamp x 36-inch","option1":"8-inch Tri-Clamp x 36-inch","option2":null,"option3":null,"sku":"800X36FJ","requires_shipping":true,"taxable":true,"featured_image":{"id":4625288659059,"product_id":1436059009139,"position":1,"created_at":"2018-08-08T13:57:00-05:00","updated_at":"2019-08-13T16:10:45-05:00","alt":"Fully Jacketed Spools Shop All Categories BVV 3-inch Tri-Clamp x 18-inch ","width":1362,"height":1362,"src":"\/\/shopbvv.com\/cdn\/shop\/products\/8898649253f4f276fe938a838e5e68ae.jpg?v=1565730645","variant_ids":[14486978363507,14486978494579,14486978625651,14486978723955,14486978822259,14486978920563,14486979018867,14486979149939,14486979248243,14486979379315,14486979477619,14486979608691,14486979706995]},"available":true,"name":"Fully Jacketed Spools - 8-inch Tri-Clamp x 36-inch","public_title":"8-inch Tri-Clamp x 36-inch","options":["8-inch Tri-Clamp x 36-inch"],"price":58000,"weight":20412,"compare_at_price":null,"inventory_management":"shopify","barcode":"","featured_media":{"alt":"Fully Jacketed Spools Shop All Categories BVV 3-inch Tri-Clamp x 18-inch ","id":1038703460467,"position":1,"preview_image":{"aspect_ratio":1.0,"height":1362,"width":1362,"src":"\/\/shopbvv.com\/cdn\/shop\/products\/8898649253f4f276fe938a838e5e68ae.jpg?v=1565730645"}},"requires_selling_plan":false,"selling_plan_allocations":[],"quantity_rule":{"min":1,"max":null,"increment":1}},{"id":14486979379315,"title":"8-inch Tri-Clamp x 48-inch","option1":"8-inch Tri-Clamp x 48-inch","option2":null,"option3":null,"sku":"800X48FJ","requires_shipping":true,"taxable":true,"featured_image":{"id":4625288659059,"product_id":1436059009139,"position":1,"created_at":"2018-08-08T13:57:00-05:00","updated_at":"2019-08-13T16:10:45-05:00","alt":"Fully Jacketed Spools Shop All Categories BVV 3-inch Tri-Clamp x 18-inch ","width":1362,"height":1362,"src":"\/\/shopbvv.com\/cdn\/shop\/products\/8898649253f4f276fe938a838e5e68ae.jpg?v=1565730645","variant_ids":[14486978363507,14486978494579,14486978625651,14486978723955,14486978822259,14486978920563,14486979018867,14486979149939,14486979248243,14486979379315,14486979477619,14486979608691,14486979706995]},"available":true,"name":"Fully Jacketed Spools - 8-inch Tri-Clamp x 48-inch","public_title":"8-inch Tri-Clamp x 48-inch","options":["8-inch Tri-Clamp x 48-inch"],"price":68000,"weight":68492,"compare_at_price":null,"inventory_management":"shopify","barcode":"","featured_media":{"alt":"Fully Jacketed Spools Shop All Categories BVV 3-inch Tri-Clamp x 18-inch ","id":1038703460467,"position":1,"preview_image":{"aspect_ratio":1.0,"height":1362,"width":1362,"src":"\/\/shopbvv.com\/cdn\/shop\/products\/8898649253f4f276fe938a838e5e68ae.jpg?v=1565730645"}},"requires_selling_plan":false,"selling_plan_allocations":[],"quantity_rule":{"min":1,"max":null,"increment":1}},{"id":14486979477619,"title":"10-inch Tri-Clamp x 10-inch","option1":"10-inch Tri-Clamp x 10-inch","option2":null,"option3":null,"sku":"1000X10FJ","requires_shipping":true,"taxable":true,"featured_image":{"id":4625288659059,"product_id":1436059009139,"position":1,"created_at":"2018-08-08T13:57:00-05:00","updated_at":"2019-08-13T16:10:45-05:00","alt":"Fully Jacketed Spools Shop All Categories BVV 3-inch Tri-Clamp x 18-inch ","width":1362,"height":1362,"src":"\/\/shopbvv.com\/cdn\/shop\/products\/8898649253f4f276fe938a838e5e68ae.jpg?v=1565730645","variant_ids":[14486978363507,14486978494579,14486978625651,14486978723955,14486978822259,14486978920563,14486979018867,14486979149939,14486979248243,14486979379315,14486979477619,14486979608691,14486979706995]},"available":true,"name":"Fully Jacketed Spools - 10-inch Tri-Clamp x 10-inch","public_title":"10-inch Tri-Clamp x 10-inch","options":["10-inch Tri-Clamp x 10-inch"],"price":28500,"weight":6804,"compare_at_price":null,"inventory_management":"shopify","barcode":"","featured_media":{"alt":"Fully Jacketed Spools Shop All Categories BVV 3-inch Tri-Clamp x 18-inch ","id":1038703460467,"position":1,"preview_image":{"aspect_ratio":1.0,"height":1362,"width":1362,"src":"\/\/shopbvv.com\/cdn\/shop\/products\/8898649253f4f276fe938a838e5e68ae.jpg?v=1565730645"}},"requires_selling_plan":false,"selling_plan_allocations":[],"quantity_rule":{"min":1,"max":null,"increment":1}},{"id":14486979608691,"title":"12-inch Tri-Clamp x 12-inch","option1":"12-inch Tri-Clamp x 12-inch","option2":null,"option3":null,"sku":"1200X12FJ","requires_shipping":true,"taxable":true,"featured_image":{"id":4625288659059,"product_id":1436059009139,"position":1,"created_at":"2018-08-08T13:57:00-05:00","updated_at":"2019-08-13T16:10:45-05:00","alt":"Fully Jacketed Spools Shop All Categories BVV 3-inch Tri-Clamp x 18-inch ","width":1362,"height":1362,"src":"\/\/shopbvv.com\/cdn\/shop\/products\/8898649253f4f276fe938a838e5e68ae.jpg?v=1565730645","variant_ids":[14486978363507,14486978494579,14486978625651,14486978723955,14486978822259,14486978920563,14486979018867,14486979149939,14486979248243,14486979379315,14486979477619,14486979608691,14486979706995]},"available":true,"name":"Fully Jacketed Spools - 12-inch Tri-Clamp x 12-inch","public_title":"12-inch Tri-Clamp x 12-inch","options":["12-inch Tri-Clamp x 12-inch"],"price":40000,"weight":8165,"compare_at_price":null,"inventory_management":"shopify","barcode":"","featured_media":{"alt":"Fully Jacketed Spools Shop All Categories BVV 3-inch Tri-Clamp x 18-inch ","id":1038703460467,"position":1,"preview_image":{"aspect_ratio":1.0,"height":1362,"width":1362,"src":"\/\/shopbvv.com\/cdn\/shop\/products\/8898649253f4f276fe938a838e5e68ae.jpg?v=1565730645"}},"requires_selling_plan":false,"selling_plan_allocations":[],"quantity_rule":{"min":1,"max":null,"increment":1}},{"id":14486979706995,"title":"12-inch Tri-Clamp x 30-inch","option1":"12-inch Tri-Clamp x 30-inch","option2":null,"option3":null,"sku":"1200X30FJ","requires_shipping":true,"taxable":true,"featured_image":{"id":4625288659059,"product_id":1436059009139,"position":1,"created_at":"2018-08-08T13:57:00-05:00","updated_at":"2019-08-13T16:10:45-05:00","alt":"Fully Jacketed Spools Shop All Categories BVV 3-inch Tri-Clamp x 18-inch ","width":1362,"height":1362,"src":"\/\/shopbvv.com\/cdn\/shop\/products\/8898649253f4f276fe938a838e5e68ae.jpg?v=1565730645","variant_ids":[14486978363507,14486978494579,14486978625651,14486978723955,14486978822259,14486978920563,14486979018867,14486979149939,14486979248243,14486979379315,14486979477619,14486979608691,14486979706995]},"available":true,"name":"Fully Jacketed Spools - 12-inch Tri-Clamp x 30-inch","public_title":"12-inch Tri-Clamp x 30-inch","options":["12-inch Tri-Clamp x 30-inch"],"price":52500,"weight":27216,"compare_at_price":null,"inventory_management":"shopify","barcode":"","featured_media":{"alt":"Fully Jacketed Spools Shop All Categories BVV 3-inch Tri-Clamp x 18-inch ","id":1038703460467,"position":1,"preview_image":{"aspect_ratio":1.0,"height":1362,"width":1362,"src":"\/\/shopbvv.com\/cdn\/shop\/products\/8898649253f4f276fe938a838e5e68ae.jpg?v=1565730645"}},"requires_selling_plan":false,"selling_plan_allocations":[],"quantity_rule":{"min":1,"max":null,"increment":1}}],"images":["\/\/shopbvv.com\/cdn\/shop\/products\/8898649253f4f276fe938a838e5e68ae.jpg?v=1565730645"],"featured_image":"\/\/shopbvv.com\/cdn\/shop\/products\/8898649253f4f276fe938a838e5e68ae.jpg?v=1565730645","options":["Select Size"],"media":[{"alt":"Fully Jacketed Spools Shop All Categories BVV 3-inch Tri-Clamp x 18-inch ","id":1038703460467,"position":1,"preview_image":{"aspect_ratio":1.0,"height":1362,"width":1362,"src":"\/\/shopbvv.com\/cdn\/shop\/products\/8898649253f4f276fe938a838e5e68ae.jpg?v=1565730645"},"aspect_ratio":1.0,"height":1362,"media_type":"image","src":"\/\/shopbvv.com\/cdn\/shop\/products\/8898649253f4f276fe938a838e5e68ae.jpg?v=1565730645","width":1362}],"requires_selling_plan":false,"selling_plan_groups":[],"content":"\u003ch2 style=\"text-align: center;\"\u003eFully Jacketed Spools\u003c\/h2\u003e\n\u003cbr\u003e\n\u003cp\u003e304 Stainless Steel Fully Jacketed Spools allow the user to circulate water through the base of an extractor or the material column to heat up or chill solvent vapor.\u003c\/p\u003e\n\u003cp\u003e\u003cspan style=\"font-weight: 400;\"\u003eHas 1\/2\" FNPT ports. And attached tri clamp fittings on each end for user convenience. \u003c\/span\u003e\u003c\/p\u003e\n\u003cp\u003e\u003ca href=\"https:\/\/cdn.shopify.com\/s\/files\/1\/0078\/8814\/2451\/files\/Jacketed_Spool.PDF?v=1659723463\" title=\"BVV™ Fully Jacketed Spools - Drawings\"\u003e\u003cspan style=\"font-weight: 400;\"\u003e\u003cspan style=\"color: #2b00ff;\"\u003e\u003cstrong data-mce-fragment=\"1\"\u003eBVV™ Fully Jacketed Spools - Drawings\u003c\/strong\u003e\u003cstrong data-mce-fragment=\"1\"\u003e \u003c\/strong\u003e\u003c\/span\u003e\u003cimg data-mce-fragment=\"1\" src=\"https:\/\/media.istockphoto.com\/vectors\/pdf-download-vector-icon-vector-id1263032734?k=20\u0026amp;m=1263032734\u0026amp;s=612x612\u0026amp;w=0\u0026amp;h=RNUAjin6RWIpjr-NgvnASdxAwUE6pyUafrk6LcoyRNo=\" alt=\"295 Pdf Logo Illustrations \u0026amp;amp;amp; Clip Art - iStock\" width=\"46\" height=\"45\" data-mce-src=\"https:\/\/media.istockphoto.com\/vectors\/pdf-download-vector-icon-vector-id1263032734?k=20\u0026amp;m=1263032734\u0026amp;s=612x612\u0026amp;w=0\u0026amp;h=RNUAjin6RWIpjr-NgvnASdxAwUE6pyUafrk6LcoyRNo=\"\u003e\u003c\/span\u003e\u003c\/a\u003e\u003c\/p\u003e\n\u003cp\u003e \u003c\/p\u003e"}