Manufacturer: BVV
Street Elbow
SKU: BVV04SE
✔ 30 Day Limited Warranty
✔ Free Ground Shipping over $420
✔ Flat Rate Shipping On Orders Under $420!
Some exclusions may apply.
Item(s) that are marked "Ships Separately" on the listing.
Hazardous Materials (Alcohols, Lab Chemicals, Butane/Propane, and Cleaning Solvents)
Item(s) that BVV™️️️️ recommends ship via Freight (LTL or FTL) due to size/fragility.
Large orders and/or combined order weight over 100lbs ship via Freight (LTL or FTL)
Free ground shipping only applies to the lower 48 states
You will earn 0 points for this purchase.
BVV™ Street Elbow
BVV™ brand stainless steel parts are made with precision 304 Grade Stainless Steel and are clean and free from burrs or debris. These fittings are NPT threads (National Pipe Taper) and will compress against other Female/Male NPT threads creating a tighter and tighter connection. All NPT threads require thread sealant to create a watertight and gas-tight seal between the threads. We recommend using Yellow Gas PTFE Tape because it is rated for gases and is UL listed and it is NOT recommended to use white PTFE tape because it is not rated for gas service.
**NOTE: Pre-Taped option comes from BVV Pre-taped with Yellow UL Listed Gas PTFE Tape on the Male NPT threads ONLY for a +0.50c charge per male npt end. (JIC Threads DO NOT need to be taped.)

Street Elbows are unique because they offer the 90 Degree transition, but they also offer a Male NPT connection along with a Female NPT connection and because of this they can reduce the amount of fittings used in a system which in turn will reduce leak points in the system overall.
BVV™ Street Elbow - Data Sheet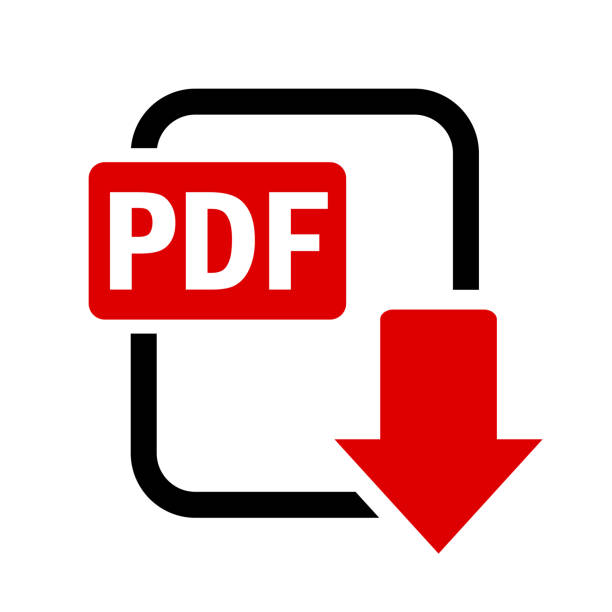 Specifications
Material
304 Stainless Steel
Connection Type(s):
1/4"-18 FNPT
1/4"-18 MNPT
3/8"-18 FNPT
3/8"-18 MNPT
Sizes Available:
1/4"
3/8" FNPT x 1/4" MNPT
3/8"
{"id":1435883962483,"title":"Street Elbow","handle":"bvv-street-elbow","description":"\u003ch2 style=\"text-align: center;\"\u003eBVV™ Street Elbow\u003c\/h2\u003e\n\u003cbr\u003e\n\u003cp\u003eBVV™ brand stainless steel parts are made with precision 304 Grade Stainless Steel and are clean and free from burrs or debris. These fittings are NPT threads (\u003cem\u003eNational Pipe Taper\u003c\/em\u003e) and will compress against other Female\/Male NPT threads creating a tighter and tighter connection. All NPT threads require thread sealant to create a watertight and gas-tight seal between the threads. We recommend using \u003ca title=\"Gas Tape\" href=\"https:\/\/www.bestvaluevacs.com\/gas-ptfe-tape.html\" target=\"_blank\"\u003eYellow Gas PTFE Tape\u003c\/a\u003e because it is rated for gases and is UL listed and it is NOT recommended to use white PTFE tape because it is not rated for gas service.\u003c\/p\u003e\n\u003cp\u003e\u003cstrong data-mce-fragment=\"1\"\u003e**NOTE: Pre-Taped option comes from BVV Pre-taped with Yellow UL Listed Gas PTFE Tape on the\u003cspan data-mce-fragment=\"1\"\u003e \u003c\/span\u003e\u003cspan data-mce-fragment=\"1\"\u003e\u003cem data-mce-fragment=\"1\"\u003eMale NPT threads ONLY\u003c\/em\u003e\u003c\/span\u003e\u003cspan data-mce-fragment=\"1\"\u003e \u003c\/span\u003efor a +0.50c charge per male npt end. (JIC Threads DO NOT need to be taped.)\u003c\/strong\u003e\u003cbr\u003e\u003c\/p\u003e\n\u003cp\u003eStreet Elbows are unique because they offer the 90 Degree transition, but they also offer a Male NPT connection along with a Female NPT connection and because of this they can reduce the amount of fittings used in a system which in turn will reduce leak points in the system overall.\u003c\/p\u003e\n\u003cbr\u003e \u003cbr\u003e\u003ca href=\"https:\/\/cdn.shopify.com\/s\/files\/1\/0078\/8814\/2451\/files\/SS-Fittings_BVVSE_TDS_cc3e3ff2-8505-4521-86f0-0daabd973b88.pdf?v=1677513977\"\u003e\u003cspan style=\"color: #2b00ff;\" data-mce-fragment=\"1\"\u003e\u003cstrong style=\"color: #2b00ff;\" data-mce-fragment=\"1\"\u003eBVV™ Street Elbow - Data Sheet\u003c\/strong\u003e\u003cstrong style=\"color: #2b00ff;\" data-mce-fragment=\"1\"\u003e\u003cimg height=\"45\" width=\"46\" alt=\"295 Pdf Logo Illustrations \u0026amp;amp;amp; Clip Art - iStock\" src=\"https:\/\/media.istockphoto.com\/vectors\/pdf-download-vector-icon-vector-id1263032734?k=20\u0026amp;m=1263032734\u0026amp;s=612x612\u0026amp;w=0\u0026amp;h=RNUAjin6RWIpjr-NgvnASdxAwUE6pyUafrk6LcoyRNo=\" data-mce-fragment=\"1\" data-mce-src=\"https:\/\/media.istockphoto.com\/vectors\/pdf-download-vector-icon-vector-id1263032734?k=20\u0026amp;m=1263032734\u0026amp;s=612x612\u0026amp;w=0\u0026amp;h=RNUAjin6RWIpjr-NgvnASdxAwUE6pyUafrk6LcoyRNo=\"\u003e\u003c\/strong\u003e\u003c\/span\u003e\u003c\/a\u003e\u003cbr data-mce-fragment=\"1\"\u003e\u003cbr\u003e\u003cbr\u003e\u003cbr\u003e\u003cbr\u003e\u003cbr\u003e\u003cbr\u003e\u003cbr\u003e\u003cbr\u003e\u003cbr\u003e\u003cbr\u003e\u003cbr\u003e\u003cbr\u003e\u003cbr\u003e\u003cbr\u003e\u003cbr\u003e\u003cbr\u003e\u003cbr\u003e\u003cbr\u003e\u003cbr\u003e\u003cbr\u003e\u003cbr\u003e\u003cbr\u003e\u003cbr\u003e\u003cbr\u003e\u003cbr\u003e\u003cbr\u003e\u003cbr\u003e\u003cbr\u003e\u003cbr\u003e\u003cbr\u003e\u003cbr\u003e\u003cbr\u003e\u003cbr\u003e\u003cbr\u003e\u003cbr\u003e\u003cbr\u003e\u003cbr\u003e\u003cbr\u003e\u003cbr\u003e\u003cbr\u003e\u003cbr\u003e\n\u003ctable border=\"0\"\u003e\n\u003ctbody\u003e\n\u003ctr\u003e\n\u003ctd style=\"text-align: center; padding: 3px; border: 1px solid #000000;\" colspan=\"2\"\u003e\u003cspan style=\"text-decoration: underline;\"\u003e\u003cstrong\u003eSpecifications\u003c\/strong\u003e\u003c\/span\u003e\u003c\/td\u003e\n\u003c\/tr\u003e\n\u003ctr\u003e\n\u003ctd style=\"padding: 3px; text-align: left; border: 1px solid #000000;\"\u003e\u003cstrong\u003eMaterial\u003c\/strong\u003e\u003c\/td\u003e\n\u003ctd style=\"padding: 3px; text-align: left; border: 1px solid #000000;\"\u003e304 Stainless Steel\u003c\/td\u003e\n\u003c\/tr\u003e\n\u003ctr\u003e\n\u003ctd style=\"padding: 3px; text-align: left; border: 1px solid #000000;\"\u003e\u003cstrong\u003eConnection Type(s):\u003c\/strong\u003e\u003c\/td\u003e\n\u003ctd style=\"padding: 3px; text-align: left; border: 1px solid #000000;\"\u003e1\/4\"-18 FNPT\u003c\/td\u003e\n\u003c\/tr\u003e\n\u003ctr\u003e\n\u003ctd style=\"padding: 3px; text-align: left; border: 1px solid #000000;\"\u003e\u003c\/td\u003e\n\u003ctd style=\"padding: 3px; text-align: left; border: 1px solid #000000;\"\u003e1\/4\"-18 MNPT\u003c\/td\u003e\n\u003c\/tr\u003e\n\u003ctr\u003e\n\u003ctd style=\"padding: 3px; text-align: left; border: 1px solid #000000;\"\u003e\u003c\/td\u003e\n\u003ctd style=\"padding: 3px; text-align: left; border: 1px solid #000000;\"\u003e3\/8\"-18 FNPT\u003c\/td\u003e\n\u003c\/tr\u003e\n\u003ctr\u003e\n\u003ctd style=\"padding: 3px; text-align: left; border: 1px solid #000000;\"\u003e\u003c\/td\u003e\n\u003ctd style=\"padding: 3px; text-align: left; border: 1px solid #000000;\"\u003e3\/8\"-18 MNPT\u003c\/td\u003e\n\u003c\/tr\u003e\n\u003ctr\u003e\n\u003ctd style=\"padding: 3px; text-align: left; border: 1px solid #000000;\"\u003e\u003c\/td\u003e\n\u003ctd style=\"padding: 3px; text-align: left; border: 1px solid #000000;\"\u003e\u003c\/td\u003e\n\u003c\/tr\u003e\n\u003ctr\u003e\n\u003ctd style=\"padding: 3px; text-align: left; border: 1px solid #000000;\"\u003e\u003cspan style=\"text-decoration: underline;\"\u003e\u003cstrong\u003eSizes Available:\u003c\/strong\u003e\u003c\/span\u003e\u003c\/td\u003e\n\u003ctd style=\"padding: 3px; text-align: left; border: 1px solid #000000;\"\u003e1\/4\"\u003c\/td\u003e\n\u003c\/tr\u003e\n\u003ctr\u003e\n\u003ctd style=\"padding: 3px; text-align: left; border: 1px solid #000000;\"\u003e\u003c\/td\u003e\n\u003ctd style=\"padding: 3px; text-align: left; border: 1px solid #000000;\"\u003e3\/8\" FNPT x 1\/4\" MNPT\u003c\/td\u003e\n\u003c\/tr\u003e\n\u003ctr\u003e\n\u003ctd style=\"padding: 3px; text-align: left; border: 1px solid #000000;\"\u003e\u003c\/td\u003e\n\u003ctd style=\"padding: 3px; text-align: left; border: 1px solid #000000;\"\u003e3\/8\"\u003c\/td\u003e\n\u003c\/tr\u003e\n\u003c\/tbody\u003e\n\u003c\/table\u003e","published_at":"2018-08-08T13:22:24-05:00","created_at":"2018-08-08T13:22:25-05:00","vendor":"BVV","type":"Shop All Categories","tags":["1.25\"","1\/4inch","15% Off Sale List","20% Croptober","3\/8\"","3\/8inch","30 Day Limited Warranty","Accessories","Best Value Vacs","BVV","Ebay","elbow","Marketplace","NPT","NPT Fitting","Ok to Discount","On Sale","Wholesale Store","Wholesale Store View","Woodworking \u0026 Silicone Molding","Xtra NPT"],"price":1000,"price_min":1000,"price_max":3350,"available":true,"price_varies":true,"compare_at_price":null,"compare_at_price_min":0,"compare_at_price_max":0,"compare_at_price_varies":false,"variants":[{"id":39332383293536,"title":"1\/4\" \/ No","option1":"1\/4\"","option2":"No","option3":null,"sku":"BVV04SE","requires_shipping":true,"taxable":true,"featured_image":null,"available":true,"name":"Street Elbow - 1\/4\" \/ No","public_title":"1\/4\" \/ No","options":["1\/4\"","No"],"price":1000,"weight":91,"compare_at_price":null,"inventory_management":"shopify","barcode":"","requires_selling_plan":false,"selling_plan_allocations":[],"quantity_rule":{"min":1,"max":null,"increment":1}},{"id":39332383326304,"title":"1\/4\" \/ Yes","option1":"1\/4\"","option2":"Yes","option3":null,"sku":"BVV04SE-T","requires_shipping":true,"taxable":true,"featured_image":null,"available":true,"name":"Street Elbow - 1\/4\" \/ Yes","public_title":"1\/4\" \/ Yes","options":["1\/4\"","Yes"],"price":1050,"weight":91,"compare_at_price":null,"inventory_management":"shopify","barcode":"","requires_selling_plan":false,"selling_plan_allocations":[],"quantity_rule":{"min":1,"max":null,"increment":1}},{"id":39332383359072,"title":"3\/8\" \/ No","option1":"3\/8\"","option2":"No","option3":null,"sku":"BVV06SE","requires_shipping":true,"taxable":true,"featured_image":null,"available":true,"name":"Street Elbow - 3\/8\" \/ No","public_title":"3\/8\" \/ No","options":["3\/8\"","No"],"price":1000,"weight":91,"compare_at_price":null,"inventory_management":"shopify","barcode":"","requires_selling_plan":false,"selling_plan_allocations":[],"quantity_rule":{"min":1,"max":null,"increment":1}},{"id":39332383391840,"title":"3\/8\" \/ Yes","option1":"3\/8\"","option2":"Yes","option3":null,"sku":"BVV06SE-T","requires_shipping":true,"taxable":true,"featured_image":null,"available":true,"name":"Street Elbow - 3\/8\" \/ Yes","public_title":"3\/8\" \/ Yes","options":["3\/8\"","Yes"],"price":1050,"weight":91,"compare_at_price":null,"inventory_management":"shopify","barcode":"","requires_selling_plan":false,"selling_plan_allocations":[],"quantity_rule":{"min":1,"max":null,"increment":1}},{"id":39332383424608,"title":"3\/8\" x 1\/4\" MNPT \/ No","option1":"3\/8\" x 1\/4\" MNPT","option2":"No","option3":null,"sku":"BVV0604SE","requires_shipping":true,"taxable":true,"featured_image":null,"available":true,"name":"Street Elbow - 3\/8\" x 1\/4\" MNPT \/ No","public_title":"3\/8\" x 1\/4\" MNPT \/ No","options":["3\/8\" x 1\/4\" MNPT","No"],"price":1000,"weight":91,"compare_at_price":null,"inventory_management":"shopify","barcode":"","requires_selling_plan":false,"selling_plan_allocations":[],"quantity_rule":{"min":1,"max":null,"increment":1}},{"id":39332383457376,"title":"3\/8\" x 1\/4\" MNPT \/ Yes","option1":"3\/8\" x 1\/4\" MNPT","option2":"Yes","option3":null,"sku":"BVV0604SE-T","requires_shipping":true,"taxable":true,"featured_image":null,"available":true,"name":"Street Elbow - 3\/8\" x 1\/4\" MNPT \/ Yes","public_title":"3\/8\" x 1\/4\" MNPT \/ Yes","options":["3\/8\" x 1\/4\" MNPT","Yes"],"price":1050,"weight":91,"compare_at_price":null,"inventory_management":"shopify","barcode":"","requires_selling_plan":false,"selling_plan_allocations":[],"quantity_rule":{"min":1,"max":null,"increment":1}},{"id":39332383490144,"title":"1\/2\" \/ No","option1":"1\/2\"","option2":"No","option3":null,"sku":"BVV08SE","requires_shipping":true,"taxable":true,"featured_image":null,"available":true,"name":"Street Elbow - 1\/2\" \/ No","public_title":"1\/2\" \/ No","options":["1\/2\"","No"],"price":1150,"weight":91,"compare_at_price":null,"inventory_management":"shopify","barcode":"","requires_selling_plan":false,"selling_plan_allocations":[],"quantity_rule":{"min":1,"max":null,"increment":1}},{"id":39332383522912,"title":"1\/2\" \/ Yes","option1":"1\/2\"","option2":"Yes","option3":null,"sku":"BVV08SE-T","requires_shipping":true,"taxable":true,"featured_image":null,"available":true,"name":"Street Elbow - 1\/2\" \/ Yes","public_title":"1\/2\" \/ Yes","options":["1\/2\"","Yes"],"price":1200,"weight":91,"compare_at_price":null,"inventory_management":"shopify","barcode":"","requires_selling_plan":false,"selling_plan_allocations":[],"quantity_rule":{"min":1,"max":null,"increment":1}},{"id":39332383555680,"title":"1\" \/ No","option1":"1\"","option2":"No","option3":null,"sku":"BVV16SE","requires_shipping":true,"taxable":true,"featured_image":null,"available":true,"name":"Street Elbow - 1\" \/ No","public_title":"1\" \/ No","options":["1\"","No"],"price":3300,"weight":91,"compare_at_price":null,"inventory_management":"shopify","barcode":"","requires_selling_plan":false,"selling_plan_allocations":[],"quantity_rule":{"min":1,"max":null,"increment":1}},{"id":39332383588448,"title":"1\" \/ Yes","option1":"1\"","option2":"Yes","option3":null,"sku":"BVV16SE-T","requires_shipping":true,"taxable":true,"featured_image":null,"available":true,"name":"Street Elbow - 1\" \/ Yes","public_title":"1\" \/ Yes","options":["1\"","Yes"],"price":3350,"weight":91,"compare_at_price":null,"inventory_management":"shopify","barcode":"","requires_selling_plan":false,"selling_plan_allocations":[],"quantity_rule":{"min":1,"max":null,"increment":1}}],"images":["\/\/shopbvv.com\/cdn\/shop\/products\/BVV08SE.jpg?v=1572586840","\/\/shopbvv.com\/cdn\/shop\/products\/BVV04SE.jpg?v=1572599365","\/\/shopbvv.com\/cdn\/shop\/products\/BVV06SE.jpg?v=1572588380","\/\/shopbvv.com\/cdn\/shop\/products\/BVV0604SE.jpg?v=1572587536","\/\/shopbvv.com\/cdn\/shop\/products\/BVV16SE.jpg?v=1619023078"],"featured_image":"\/\/shopbvv.com\/cdn\/shop\/products\/BVV08SE.jpg?v=1572586840","options":["Size","Pre-Taped"],"media":[{"alt":"BVV Street Elbow Shop All Categories BVV 3\/8-inch ","id":5471057969248,"position":1,"preview_image":{"aspect_ratio":1.377,"height":1017,"width":1400,"src":"\/\/shopbvv.com\/cdn\/shop\/products\/BVV08SE.jpg?v=1572586840"},"aspect_ratio":1.377,"height":1017,"media_type":"image","src":"\/\/shopbvv.com\/cdn\/shop\/products\/BVV08SE.jpg?v=1572586840","width":1400},{"alt":"BVV Street Elbow Shop All Categories BVV 1\/4-inch ","id":5471057903712,"position":2,"preview_image":{"aspect_ratio":1.403,"height":998,"width":1400,"src":"\/\/shopbvv.com\/cdn\/shop\/products\/BVV04SE.jpg?v=1572599365"},"aspect_ratio":1.403,"height":998,"media_type":"image","src":"\/\/shopbvv.com\/cdn\/shop\/products\/BVV04SE.jpg?v=1572599365","width":1400},{"alt":"BVV Street Elbow Shop All Categories BVV 1\/2-inch FNPT x 1\/2-inch MNPT ","id":5471057936480,"position":3,"preview_image":{"aspect_ratio":1.414,"height":991,"width":1401,"src":"\/\/shopbvv.com\/cdn\/shop\/products\/BVV06SE.jpg?v=1572588380"},"aspect_ratio":1.414,"height":991,"media_type":"image","src":"\/\/shopbvv.com\/cdn\/shop\/products\/BVV06SE.jpg?v=1572588380","width":1401},{"alt":"BVV Street Elbow Shop All Categories BVV 3\/8-inch x 1\/4-inch MNPT ","id":5471058002016,"position":4,"preview_image":{"aspect_ratio":1.244,"height":1125,"width":1400,"src":"\/\/shopbvv.com\/cdn\/shop\/products\/BVV0604SE.jpg?v=1572587536"},"aspect_ratio":1.244,"height":1125,"media_type":"image","src":"\/\/shopbvv.com\/cdn\/shop\/products\/BVV0604SE.jpg?v=1572587536","width":1400},{"alt":"Street Elbow Shop All Categories BVV 1-inch ","id":20224727711840,"position":5,"preview_image":{"aspect_ratio":1.389,"height":1009,"width":1401,"src":"\/\/shopbvv.com\/cdn\/shop\/products\/BVV16SE.jpg?v=1619023078"},"aspect_ratio":1.389,"height":1009,"media_type":"image","src":"\/\/shopbvv.com\/cdn\/shop\/products\/BVV16SE.jpg?v=1619023078","width":1401}],"requires_selling_plan":false,"selling_plan_groups":[],"content":"\u003ch2 style=\"text-align: center;\"\u003eBVV™ Street Elbow\u003c\/h2\u003e\n\u003cbr\u003e\n\u003cp\u003eBVV™ brand stainless steel parts are made with precision 304 Grade Stainless Steel and are clean and free from burrs or debris. These fittings are NPT threads (\u003cem\u003eNational Pipe Taper\u003c\/em\u003e) and will compress against other Female\/Male NPT threads creating a tighter and tighter connection. All NPT threads require thread sealant to create a watertight and gas-tight seal between the threads. We recommend using \u003ca title=\"Gas Tape\" href=\"https:\/\/www.bestvaluevacs.com\/gas-ptfe-tape.html\" target=\"_blank\"\u003eYellow Gas PTFE Tape\u003c\/a\u003e because it is rated for gases and is UL listed and it is NOT recommended to use white PTFE tape because it is not rated for gas service.\u003c\/p\u003e\n\u003cp\u003e\u003cstrong data-mce-fragment=\"1\"\u003e**NOTE: Pre-Taped option comes from BVV Pre-taped with Yellow UL Listed Gas PTFE Tape on the\u003cspan data-mce-fragment=\"1\"\u003e \u003c\/span\u003e\u003cspan data-mce-fragment=\"1\"\u003e\u003cem data-mce-fragment=\"1\"\u003eMale NPT threads ONLY\u003c\/em\u003e\u003c\/span\u003e\u003cspan data-mce-fragment=\"1\"\u003e \u003c\/span\u003efor a +0.50c charge per male npt end. (JIC Threads DO NOT need to be taped.)\u003c\/strong\u003e\u003cbr\u003e\u003c\/p\u003e\n\u003cp\u003eStreet Elbows are unique because they offer the 90 Degree transition, but they also offer a Male NPT connection along with a Female NPT connection and because of this they can reduce the amount of fittings used in a system which in turn will reduce leak points in the system overall.\u003c\/p\u003e\n\u003cbr\u003e \u003cbr\u003e\u003ca href=\"https:\/\/cdn.shopify.com\/s\/files\/1\/0078\/8814\/2451\/files\/SS-Fittings_BVVSE_TDS_cc3e3ff2-8505-4521-86f0-0daabd973b88.pdf?v=1677513977\"\u003e\u003cspan style=\"color: #2b00ff;\" data-mce-fragment=\"1\"\u003e\u003cstrong style=\"color: #2b00ff;\" data-mce-fragment=\"1\"\u003eBVV™ Street Elbow - Data Sheet\u003c\/strong\u003e\u003cstrong style=\"color: #2b00ff;\" data-mce-fragment=\"1\"\u003e\u003cimg height=\"45\" width=\"46\" alt=\"295 Pdf Logo Illustrations \u0026amp;amp;amp; Clip Art - iStock\" src=\"https:\/\/media.istockphoto.com\/vectors\/pdf-download-vector-icon-vector-id1263032734?k=20\u0026amp;m=1263032734\u0026amp;s=612x612\u0026amp;w=0\u0026amp;h=RNUAjin6RWIpjr-NgvnASdxAwUE6pyUafrk6LcoyRNo=\" data-mce-fragment=\"1\" data-mce-src=\"https:\/\/media.istockphoto.com\/vectors\/pdf-download-vector-icon-vector-id1263032734?k=20\u0026amp;m=1263032734\u0026amp;s=612x612\u0026amp;w=0\u0026amp;h=RNUAjin6RWIpjr-NgvnASdxAwUE6pyUafrk6LcoyRNo=\"\u003e\u003c\/strong\u003e\u003c\/span\u003e\u003c\/a\u003e\u003cbr data-mce-fragment=\"1\"\u003e\u003cbr\u003e\u003cbr\u003e\u003cbr\u003e\u003cbr\u003e\u003cbr\u003e\u003cbr\u003e\u003cbr\u003e\u003cbr\u003e\u003cbr\u003e\u003cbr\u003e\u003cbr\u003e\u003cbr\u003e\u003cbr\u003e\u003cbr\u003e\u003cbr\u003e\u003cbr\u003e\u003cbr\u003e\u003cbr\u003e\u003cbr\u003e\u003cbr\u003e\u003cbr\u003e\u003cbr\u003e\u003cbr\u003e\u003cbr\u003e\u003cbr\u003e\u003cbr\u003e\u003cbr\u003e\u003cbr\u003e\u003cbr\u003e\u003cbr\u003e\u003cbr\u003e\u003cbr\u003e\u003cbr\u003e\u003cbr\u003e\u003cbr\u003e\u003cbr\u003e\u003cbr\u003e\u003cbr\u003e\u003cbr\u003e\u003cbr\u003e\u003cbr\u003e\n\u003ctable border=\"0\"\u003e\n\u003ctbody\u003e\n\u003ctr\u003e\n\u003ctd style=\"text-align: center; padding: 3px; border: 1px solid #000000;\" colspan=\"2\"\u003e\u003cspan style=\"text-decoration: underline;\"\u003e\u003cstrong\u003eSpecifications\u003c\/strong\u003e\u003c\/span\u003e\u003c\/td\u003e\n\u003c\/tr\u003e\n\u003ctr\u003e\n\u003ctd style=\"padding: 3px; text-align: left; border: 1px solid #000000;\"\u003e\u003cstrong\u003eMaterial\u003c\/strong\u003e\u003c\/td\u003e\n\u003ctd style=\"padding: 3px; text-align: left; border: 1px solid #000000;\"\u003e304 Stainless Steel\u003c\/td\u003e\n\u003c\/tr\u003e\n\u003ctr\u003e\n\u003ctd style=\"padding: 3px; text-align: left; border: 1px solid #000000;\"\u003e\u003cstrong\u003eConnection Type(s):\u003c\/strong\u003e\u003c\/td\u003e\n\u003ctd style=\"padding: 3px; text-align: left; border: 1px solid #000000;\"\u003e1\/4\"-18 FNPT\u003c\/td\u003e\n\u003c\/tr\u003e\n\u003ctr\u003e\n\u003ctd style=\"padding: 3px; text-align: left; border: 1px solid #000000;\"\u003e\u003c\/td\u003e\n\u003ctd style=\"padding: 3px; text-align: left; border: 1px solid #000000;\"\u003e1\/4\"-18 MNPT\u003c\/td\u003e\n\u003c\/tr\u003e\n\u003ctr\u003e\n\u003ctd style=\"padding: 3px; text-align: left; border: 1px solid #000000;\"\u003e\u003c\/td\u003e\n\u003ctd style=\"padding: 3px; text-align: left; border: 1px solid #000000;\"\u003e3\/8\"-18 FNPT\u003c\/td\u003e\n\u003c\/tr\u003e\n\u003ctr\u003e\n\u003ctd style=\"padding: 3px; text-align: left; border: 1px solid #000000;\"\u003e\u003c\/td\u003e\n\u003ctd style=\"padding: 3px; text-align: left; border: 1px solid #000000;\"\u003e3\/8\"-18 MNPT\u003c\/td\u003e\n\u003c\/tr\u003e\n\u003ctr\u003e\n\u003ctd style=\"padding: 3px; text-align: left; border: 1px solid #000000;\"\u003e\u003c\/td\u003e\n\u003ctd style=\"padding: 3px; text-align: left; border: 1px solid #000000;\"\u003e\u003c\/td\u003e\n\u003c\/tr\u003e\n\u003ctr\u003e\n\u003ctd style=\"padding: 3px; text-align: left; border: 1px solid #000000;\"\u003e\u003cspan style=\"text-decoration: underline;\"\u003e\u003cstrong\u003eSizes Available:\u003c\/strong\u003e\u003c\/span\u003e\u003c\/td\u003e\n\u003ctd style=\"padding: 3px; text-align: left; border: 1px solid #000000;\"\u003e1\/4\"\u003c\/td\u003e\n\u003c\/tr\u003e\n\u003ctr\u003e\n\u003ctd style=\"padding: 3px; text-align: left; border: 1px solid #000000;\"\u003e\u003c\/td\u003e\n\u003ctd style=\"padding: 3px; text-align: left; border: 1px solid #000000;\"\u003e3\/8\" FNPT x 1\/4\" MNPT\u003c\/td\u003e\n\u003c\/tr\u003e\n\u003ctr\u003e\n\u003ctd style=\"padding: 3px; text-align: left; border: 1px solid #000000;\"\u003e\u003c\/td\u003e\n\u003ctd style=\"padding: 3px; text-align: left; border: 1px solid #000000;\"\u003e3\/8\"\u003c\/td\u003e\n\u003c\/tr\u003e\n\u003c\/tbody\u003e\n\u003c\/table\u003e"}