Manufacturer: BVV
6" Tri-Clamp Hemispherical Extractor Lid
SKU: 600HEL
✔ Free Ground Shipping over $420
✔ Flat Rate Shipping On Orders Under $420!
Some exclusions may apply.
Item(s) that are marked "Ships Separately" on the listing.
Hazardous Materials (Alcohols, Lab Chemicals, Butane/Propane, and Cleaning Solvents)
Item(s) that BVV™️️️️ recommends ship via Freight (LTL or FTL) due to size/fragility.
Large orders and/or combined order weight over 100lbs ship via Freight (LTL or FTL)
Free ground shipping only applies to the lower 48 states
You will earn 0 points for this purchase.
6" Tri-Clamp Tri Clover x (3) 1.5" TriClamp x (4) FNPT Hemispherical Lid
This End Cap comes with Four FNPT Threaded connection and Three 1.5" Tri-Clamp ferrule welded to the end cap with a sanitary weld with a 3" Tube Extension Below the middle port on the lid. These allow the user to adapt and connect a threaded connection to the NPT ports and three 1.5" Tri-Clamp Connections on a 6" Hemispherical Tri-Clamp lid. With this versatile Tri-Clamp Extractor Lid, users can quickly create a leak-proof connection allowing easy assembly or disassembly for routine maintenance and inspection.
Specification
SKU:
600HEL
600HEL-V2
Material:
304 Stainless Steel
304 Stainless Steel
Connection Types:
6" Tri Clamp
3x 1.5" Tri Clamp (Tube Extension Below Center Port)
4x 1/4" FNPT
2x 1/4" FNPT
-
2x 1/2" FNPT
Standard:
3A
BVV™ 6" Tri-Clamp x (3) 1.5" TriClamp x (4) 1/4" FNPT Hemispherical Lid - Drawing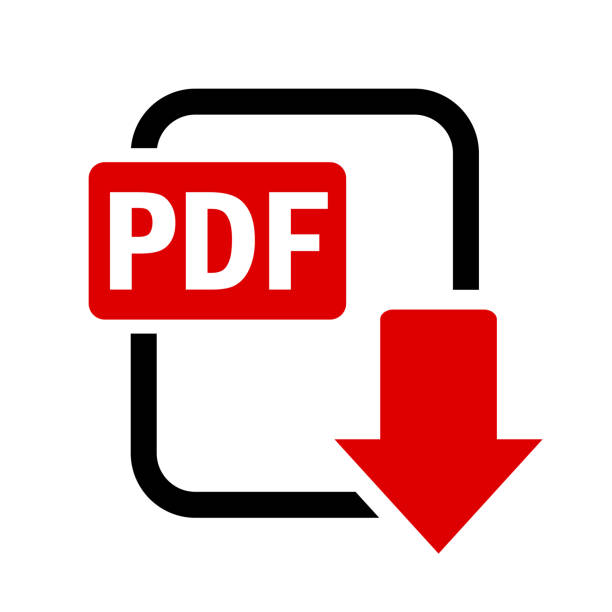 {"id":1435622899827,"title":"6\" Tri-Clamp Hemispherical Extractor Lid","handle":"6-tri-clamp-x-3-1-5-triclamp-x-2-1-2-fnpt-x-2-1-4-fnpt-hemispherical-lid","description":"\u003ch2 style=\"text-align: center;\"\u003e6\" Tri-Clamp Tri Clover x (3) 1.5\" TriClamp x (4) FNPT Hemispherical Lid\u003c\/h2\u003e\n\u003cbr\u003e\n\u003cp\u003e\u003cspan style=\"font-weight: 400;\"\u003eThis End Cap comes with Four FNPT Threaded connection and Three 1.5\" Tri-Clamp ferrule welded to the end cap with a sanitary weld with a 3\" Tube Extension Below the middle port on the lid. These allow the user to adapt and connect a threaded connection to the NPT ports and three 1.5\" Tri-Clamp Connections on a 6\" Hemispherical Tri-Clamp lid. With this versatile Tri-Clamp Extractor Lid, users can quickly create a leak-proof connection allowing easy assembly or disassembly for routine maintenance and inspection.\u003c\/span\u003e\u003c\/p\u003e\n\u003cp\u003e \u003c\/p\u003e\n\u003cstyle type=\"text\/css\"\u003e\u003c!--\n.tg {border-collapse:collapse;border-color:#ccc;border-spacing:0;}\n.tg td{background-color:#fff;border-color:#ccc;border-style:solid;border-width:1px;color:#333;\n font-family:Arial, sans-serif;font-size:14px;overflow:hidden;padding:10px 5px;word-break:normal;}\n.tg th{background-color:#f0f0f0;border-color:#ccc;border-style:solid;border-width:1px;color:#333;\n font-family:Arial, sans-serif;font-size:14px;font-weight:normal;overflow:hidden;padding:10px 5px;word-break:normal;}\n.tg .tg-962p{border-color:#c0c0c0;color:#656565;font-weight:bold;text-align:left;vertical-align:middle}\n.tg .tg-j3db{border-color:#c0c0c0;color:#656565;font-weight:bold;text-align:center;vertical-align:middle}\n.tg .tg-4jkg{border-color:#c0c0c0;color:#656565;text-align:left;vertical-align:middle}\n--\u003e\u003c\/style\u003e\n\u003cstyle type=\"text\/css\"\u003e\u003c!--\n.tg {border-collapse:collapse;border-spacing:0;}\n.tg td{border-color:black;border-style:solid;border-width:1px;font-family:Arial, sans-serif;font-size:14px;\n overflow:hidden;padding:10px 5px;word-break:normal;}\n.tg th{border-color:black;border-style:solid;border-width:1px;font-family:Arial, sans-serif;font-size:14px;\n font-weight:normal;overflow:hidden;padding:10px 5px;word-break:normal;}\n.tg .tg-baqh{text-align:center;vertical-align:top}\n.tg .tg-0lax{text-align:left;vertical-align:top}\n--\u003e\u003c\/style\u003e\n\u003ctable class=\"tg\" style=\"width: 545px;\"\u003e\n\u003cthead\u003e\n\u003ctr\u003e\n\u003cth class=\"tg-baqh\" colspan=\"3\" style=\"width: 508px;\"\u003e\u003cstrong\u003eSpecification\u003c\/strong\u003e\u003c\/th\u003e\n\u003c\/tr\u003e\n\u003c\/thead\u003e\n\u003ctbody\u003e\n\u003ctr\u003e\n\u003ctd class=\"tg-0lax\" style=\"width: 142px;\"\u003e\u003cstrong\u003eSKU:\u003c\/strong\u003e\u003c\/td\u003e\n\u003ctd style=\"text-align: center; width: 183.578px;\" class=\"tg-0lax\"\u003e600HEL\u003c\/td\u003e\n\u003ctd style=\"text-align: center; width: 182.422px;\" class=\"tg-0lax\"\u003e600HEL-V2\u003c\/td\u003e\n\u003c\/tr\u003e\n\u003ctr\u003e\n\u003ctd class=\"tg-0lax\" style=\"width: 142px;\"\u003e\u003cstrong\u003eMaterial:\u003c\/strong\u003e\u003c\/td\u003e\n\u003ctd class=\"tg-baqh\" style=\"width: 183.578px;\"\u003e304 Stainless Steel\u003c\/td\u003e\n\u003ctd class=\"tg-0lax\" style=\"width: 182.422px; text-align: center;\"\u003e304 Stainless Steel\u003c\/td\u003e\n\u003c\/tr\u003e\n\u003ctr style=\"text-align: center;\"\u003e\n\u003ctd class=\"tg-0lax\" rowspan=\"4\" style=\"width: 142px;\"\u003e\u003cstrong\u003eConnection Types:\u003c\/strong\u003e\u003c\/td\u003e\n\u003ctd class=\"tg-baqh\" colspan=\"2\" style=\"width: 366px;\"\u003e6\" Tri Clamp\u003c\/td\u003e\n\u003c\/tr\u003e\n\u003ctr\u003e\n\u003ctd class=\"tg-baqh\" colspan=\"2\" style=\"width: 366px;\"\u003e3x 1.5\" Tri Clamp (Tube Extension Below Center Port)\u003c\/td\u003e\n\u003c\/tr\u003e\n\u003ctr\u003e\n\u003ctd class=\"tg-baqh\" style=\"width: 183.578px;\"\u003e4x 1\/4\" FNPT\u003c\/td\u003e\n\u003ctd class=\"tg-0lax\" style=\"width: 182.422px;\"\u003e2x 1\/4\" FNPT\u003c\/td\u003e\n\u003c\/tr\u003e\n\u003ctr\u003e\n\u003ctd class=\"tg-baqh\" style=\"width: 183.578px;\"\u003e-\u003c\/td\u003e\n\u003ctd class=\"tg-0lax\" style=\"width: 182.422px;\"\u003e2x 1\/2\" FNPT\u003c\/td\u003e\n\u003c\/tr\u003e\n\u003ctr\u003e\n\u003ctd class=\"tg-0lax\" style=\"width: 142px;\"\u003e\u003cstrong\u003eStandard:\u003c\/strong\u003e\u003c\/td\u003e\n\u003ctd class=\"tg-baqh\" colspan=\"2\" style=\"width: 366px;\"\u003e3A\u003c\/td\u003e\n\u003c\/tr\u003e\n\u003c\/tbody\u003e\n\u003c\/table\u003e\n\u003cp\u003e \u003c\/p\u003e\n\u003cp\u003e\u003ca title='BVV™ 6\" Tri-Clamp x (3) 1.5\" TriClamp x (4) 1\/4\" FNPT Hemispherical Lid - Drawing' href=\"https:\/\/cdn.shopify.com\/s\/files\/1\/0078\/8814\/2451\/files\/Hemi_Caps.pdf?v=1649878751\"\u003e\u003cspan data-mce-fragment=\"1\" style=\"color: #2b00ff;\" data-mce-style=\"color: #2b00ff;\"\u003e\u003cstrong data-mce-fragment=\"1\"\u003eBVV™ 6\" Tri-Clamp x (3) 1.5\" TriClamp x (4) 1\/4\" FNPT Hemispherical Lid - Drawing\u003c\/strong\u003e\u003c\/span\u003e\u003c\/a\u003e\u003ca href=\"https:\/\/cdn.shopify.com\/s\/files\/1\/0078\/8814\/2451\/files\/Hemi_Caps.pdf?v=1649878751\"\u003e\u003cstrong data-mce-fragment=\"1\"\u003e\u003cimg data-mce-fragment=\"1\" height=\"45\" width=\"46\" alt=\"295 Pdf Logo Illustrations \u0026amp;amp;amp; Clip Art - iStock\" src=\"https:\/\/media.istockphoto.com\/vectors\/pdf-download-vector-icon-vector-id1263032734?k=20\u0026amp;m=1263032734\u0026amp;s=612x612\u0026amp;w=0\u0026amp;h=RNUAjin6RWIpjr-NgvnASdxAwUE6pyUafrk6LcoyRNo=\" data-mce-src=\"https:\/\/media.istockphoto.com\/vectors\/pdf-download-vector-icon-vector-id1263032734?k=20\u0026amp;m=1263032734\u0026amp;s=612x612\u0026amp;w=0\u0026amp;h=RNUAjin6RWIpjr-NgvnASdxAwUE6pyUafrk6LcoyRNo=\"\u003e\u003c\/strong\u003e\u003c\/a\u003e\u003c\/p\u003e\n\u003cp\u003e \u003c\/p\u003e\n\u003cdiv data-mce-fragment=\"1\" class=\"a-left\"\u003e\u003cspan data-mce-fragment=\"1\"\u003e\u003ca title='BVV™ 6\" Tri-Clamp x (3) 1.5\" TriClamp x (4) 1\/4\" FNPT Hemispherical Lid - End Cap Chart' href=\"https:\/\/cdn.shopify.com\/s\/files\/1\/0078\/8814\/2451\/files\/Hemi_Cap_Dimensions.pdf?v=1649879313\"\u003e\u003cspan data-mce-fragment=\"1\" style=\"color: #2b00ff;\" data-mce-style=\"color: #2b00ff;\"\u003e\u003cstrong data-mce-fragment=\"1\"\u003eBVV™ 6\" Tri-Clamp x (3) 1.5\" TriClamp x (4) 1\/4\" FNPT Hemispherical Lid - End Cap Chart\u003c\/strong\u003e\u003c\/span\u003e\u003c\/a\u003e\u003ca href=\"https:\/\/cdn.shopify.com\/s\/files\/1\/0078\/8814\/2451\/files\/End_Cap_Dimensions.pdf?v=1649875077\"\u003e\u003cstrong data-mce-fragment=\"1\"\u003e\u003cimg data-mce-fragment=\"1\" src=\"https:\/\/media.istockphoto.com\/vectors\/pdf-download-vector-icon-vector-id1263032734?k=20\u0026amp;m=1263032734\u0026amp;s=612x612\u0026amp;w=0\u0026amp;h=RNUAjin6RWIpjr-NgvnASdxAwUE6pyUafrk6LcoyRNo=\" alt=\"295 Pdf Logo Illustrations \u0026amp;amp;amp; Clip Art - iStock\" width=\"46\" height=\"45\" data-mce-src=\"https:\/\/media.istockphoto.com\/vectors\/pdf-download-vector-icon-vector-id1263032734?k=20\u0026amp;m=1263032734\u0026amp;s=612x612\u0026amp;w=0\u0026amp;h=RNUAjin6RWIpjr-NgvnASdxAwUE6pyUafrk6LcoyRNo=\"\u003e\u003c\/strong\u003e\u003c\/a\u003e\u003c\/span\u003e\u003c\/div\u003e\n\u003cp\u003e \u003c\/p\u003e","published_at":"2022-08-29T11:51:50-05:00","created_at":"2018-08-08T12:28:59-05:00","vendor":"BVV","type":"Shop All Categories","tags":["15% Off Sale List","20% Croptober","6\"","6inch","Accessories","BVV","End Cap and Lid","Ok to Discount","SELLUP LIDS HEMI\/SIGHTGLASS","Shop All Categories","Stainless Steel Part","Wholesale Store","Wholesale Store View","Woodworking \u0026 Silicone Molding","Xtra Endcap"],"price":16000,"price_min":16000,"price_max":17500,"available":true,"price_varies":true,"compare_at_price":null,"compare_at_price_min":0,"compare_at_price_max":0,"compare_at_price_varies":false,"variants":[{"id":14484839104627,"title":"2 x 1\/4\" FNPT","option1":"2 x 1\/4\" FNPT","option2":null,"option3":null,"sku":"600HEL","requires_shipping":true,"taxable":true,"featured_image":{"id":16760517853280,"product_id":1435622899827,"position":1,"created_at":"2020-07-31T07:46:29-05:00","updated_at":"2020-08-01T11:23:21-05:00","alt":"6\" Tri-Clamp x (3) 1.5\" TriClamp x (4) 1\/4\" FNPT Hemispherical Lid Shop All Categories BVV ","width":1244,"height":1400,"src":"\/\/shopbvv.com\/cdn\/shop\/products\/600HEL.jpg?v=1596299001","variant_ids":[14484839104627]},"available":true,"name":"6\" Tri-Clamp Hemispherical Extractor Lid - 2 x 1\/4\" FNPT","public_title":"2 x 1\/4\" FNPT","options":["2 x 1\/4\" FNPT"],"price":16000,"weight":2722,"compare_at_price":null,"inventory_management":"shopify","barcode":"00840085304835","featured_media":{"alt":"6\" Tri-Clamp x (3) 1.5\" TriClamp x (4) 1\/4\" FNPT Hemispherical Lid Shop All Categories BVV ","id":8922620952672,"position":1,"preview_image":{"aspect_ratio":0.889,"height":1400,"width":1244,"src":"\/\/shopbvv.com\/cdn\/shop\/products\/600HEL.jpg?v=1596299001"}},"requires_selling_plan":false,"selling_plan_allocations":[],"quantity_rule":{"min":1,"max":null,"increment":1}},{"id":39534100742240,"title":"2 x 1\/2\" FNPT","option1":"2 x 1\/2\" FNPT","option2":null,"option3":null,"sku":"600HEL-V2","requires_shipping":true,"taxable":true,"featured_image":{"id":29008616783968,"product_id":1435622899827,"position":4,"created_at":"2022-08-29T11:04:23-05:00","updated_at":"2022-08-30T03:03:29-05:00","alt":"6\" Tri-Clamp Hemispherical Extractor Lid Shop All Categories BVV ","width":1400,"height":1383,"src":"\/\/shopbvv.com\/cdn\/shop\/products\/600HEL-V2.jpg?v=1661846609","variant_ids":[39534100742240]},"available":false,"name":"6\" Tri-Clamp Hemispherical Extractor Lid - 2 x 1\/2\" FNPT","public_title":"2 x 1\/2\" FNPT","options":["2 x 1\/2\" FNPT"],"price":17500,"weight":1501,"compare_at_price":null,"inventory_management":"shopify","barcode":"","featured_media":{"alt":"6\" Tri-Clamp Hemispherical Extractor Lid Shop All Categories BVV ","id":21258464100448,"position":4,"preview_image":{"aspect_ratio":1.012,"height":1383,"width":1400,"src":"\/\/shopbvv.com\/cdn\/shop\/products\/600HEL-V2.jpg?v=1661846609"}},"requires_selling_plan":false,"selling_plan_allocations":[],"quantity_rule":{"min":1,"max":null,"increment":1}}],"images":["\/\/shopbvv.com\/cdn\/shop\/products\/600HEL.jpg?v=1596299001","\/\/shopbvv.com\/cdn\/shop\/products\/600HEL-1.jpg?v=1596298981","\/\/shopbvv.com\/cdn\/shop\/products\/600HEL_9fac73ac-3787-4414-a688-a252d4363c2b.jpg?v=1602811672","\/\/shopbvv.com\/cdn\/shop\/products\/600HEL-V2.jpg?v=1661846609","\/\/shopbvv.com\/cdn\/shop\/products\/600HEL-V2.2.jpg?v=1661846591"],"featured_image":"\/\/shopbvv.com\/cdn\/shop\/products\/600HEL.jpg?v=1596299001","options":["Options"],"media":[{"alt":"6\" Tri-Clamp x (3) 1.5\" TriClamp x (4) 1\/4\" FNPT Hemispherical Lid Shop All Categories BVV ","id":8922620952672,"position":1,"preview_image":{"aspect_ratio":0.889,"height":1400,"width":1244,"src":"\/\/shopbvv.com\/cdn\/shop\/products\/600HEL.jpg?v=1596299001"},"aspect_ratio":0.889,"height":1400,"media_type":"image","src":"\/\/shopbvv.com\/cdn\/shop\/products\/600HEL.jpg?v=1596299001","width":1244},{"alt":"6\" Tri-Clamp x (3) 1.5\" TriClamp x (4) 1\/4\" FNPT Hemispherical Lid Shop All Categories BVV ","id":8922620919904,"position":2,"preview_image":{"aspect_ratio":1.005,"height":1393,"width":1400,"src":"\/\/shopbvv.com\/cdn\/shop\/products\/600HEL-1.jpg?v=1596298981"},"aspect_ratio":1.005,"height":1393,"media_type":"image","src":"\/\/shopbvv.com\/cdn\/shop\/products\/600HEL-1.jpg?v=1596298981","width":1400},{"alt":"6\" Tri-Clamp x (3) 1.5\" TriClamp x (4) 1\/4\" FNPT Hemispherical Lid Shop All Categories BVV ","id":9272170086496,"position":3,"preview_image":{"aspect_ratio":1.778,"height":720,"width":1280,"src":"\/\/shopbvv.com\/cdn\/shop\/products\/600HEL_9fac73ac-3787-4414-a688-a252d4363c2b.jpg?v=1602811672"},"aspect_ratio":1.778,"height":720,"media_type":"image","src":"\/\/shopbvv.com\/cdn\/shop\/products\/600HEL_9fac73ac-3787-4414-a688-a252d4363c2b.jpg?v=1602811672","width":1280},{"alt":"6\" Tri-Clamp Hemispherical Extractor Lid Shop All Categories BVV ","id":21258464100448,"position":4,"preview_image":{"aspect_ratio":1.012,"height":1383,"width":1400,"src":"\/\/shopbvv.com\/cdn\/shop\/products\/600HEL-V2.jpg?v=1661846609"},"aspect_ratio":1.012,"height":1383,"media_type":"image","src":"\/\/shopbvv.com\/cdn\/shop\/products\/600HEL-V2.jpg?v=1661846609","width":1400},{"alt":"6\" Tri-Clamp Hemispherical Extractor Lid Shop All Categories BVV ","id":21258508337248,"position":5,"preview_image":{"aspect_ratio":1.499,"height":934,"width":1400,"src":"\/\/shopbvv.com\/cdn\/shop\/products\/600HEL-V2.2.jpg?v=1661846591"},"aspect_ratio":1.499,"height":934,"media_type":"image","src":"\/\/shopbvv.com\/cdn\/shop\/products\/600HEL-V2.2.jpg?v=1661846591","width":1400}],"requires_selling_plan":false,"selling_plan_groups":[],"content":"\u003ch2 style=\"text-align: center;\"\u003e6\" Tri-Clamp Tri Clover x (3) 1.5\" TriClamp x (4) FNPT Hemispherical Lid\u003c\/h2\u003e\n\u003cbr\u003e\n\u003cp\u003e\u003cspan style=\"font-weight: 400;\"\u003eThis End Cap comes with Four FNPT Threaded connection and Three 1.5\" Tri-Clamp ferrule welded to the end cap with a sanitary weld with a 3\" Tube Extension Below the middle port on the lid. These allow the user to adapt and connect a threaded connection to the NPT ports and three 1.5\" Tri-Clamp Connections on a 6\" Hemispherical Tri-Clamp lid. With this versatile Tri-Clamp Extractor Lid, users can quickly create a leak-proof connection allowing easy assembly or disassembly for routine maintenance and inspection.\u003c\/span\u003e\u003c\/p\u003e\n\u003cp\u003e \u003c\/p\u003e\n\u003cstyle type=\"text\/css\"\u003e\u003c!--\n.tg {border-collapse:collapse;border-color:#ccc;border-spacing:0;}\n.tg td{background-color:#fff;border-color:#ccc;border-style:solid;border-width:1px;color:#333;\n font-family:Arial, sans-serif;font-size:14px;overflow:hidden;padding:10px 5px;word-break:normal;}\n.tg th{background-color:#f0f0f0;border-color:#ccc;border-style:solid;border-width:1px;color:#333;\n font-family:Arial, sans-serif;font-size:14px;font-weight:normal;overflow:hidden;padding:10px 5px;word-break:normal;}\n.tg .tg-962p{border-color:#c0c0c0;color:#656565;font-weight:bold;text-align:left;vertical-align:middle}\n.tg .tg-j3db{border-color:#c0c0c0;color:#656565;font-weight:bold;text-align:center;vertical-align:middle}\n.tg .tg-4jkg{border-color:#c0c0c0;color:#656565;text-align:left;vertical-align:middle}\n--\u003e\u003c\/style\u003e\n\u003cstyle type=\"text\/css\"\u003e\u003c!--\n.tg {border-collapse:collapse;border-spacing:0;}\n.tg td{border-color:black;border-style:solid;border-width:1px;font-family:Arial, sans-serif;font-size:14px;\n overflow:hidden;padding:10px 5px;word-break:normal;}\n.tg th{border-color:black;border-style:solid;border-width:1px;font-family:Arial, sans-serif;font-size:14px;\n font-weight:normal;overflow:hidden;padding:10px 5px;word-break:normal;}\n.tg .tg-baqh{text-align:center;vertical-align:top}\n.tg .tg-0lax{text-align:left;vertical-align:top}\n--\u003e\u003c\/style\u003e\n\u003ctable class=\"tg\" style=\"width: 545px;\"\u003e\n\u003cthead\u003e\n\u003ctr\u003e\n\u003cth class=\"tg-baqh\" colspan=\"3\" style=\"width: 508px;\"\u003e\u003cstrong\u003eSpecification\u003c\/strong\u003e\u003c\/th\u003e\n\u003c\/tr\u003e\n\u003c\/thead\u003e\n\u003ctbody\u003e\n\u003ctr\u003e\n\u003ctd class=\"tg-0lax\" style=\"width: 142px;\"\u003e\u003cstrong\u003eSKU:\u003c\/strong\u003e\u003c\/td\u003e\n\u003ctd style=\"text-align: center; width: 183.578px;\" class=\"tg-0lax\"\u003e600HEL\u003c\/td\u003e\n\u003ctd style=\"text-align: center; width: 182.422px;\" class=\"tg-0lax\"\u003e600HEL-V2\u003c\/td\u003e\n\u003c\/tr\u003e\n\u003ctr\u003e\n\u003ctd class=\"tg-0lax\" style=\"width: 142px;\"\u003e\u003cstrong\u003eMaterial:\u003c\/strong\u003e\u003c\/td\u003e\n\u003ctd class=\"tg-baqh\" style=\"width: 183.578px;\"\u003e304 Stainless Steel\u003c\/td\u003e\n\u003ctd class=\"tg-0lax\" style=\"width: 182.422px; text-align: center;\"\u003e304 Stainless Steel\u003c\/td\u003e\n\u003c\/tr\u003e\n\u003ctr style=\"text-align: center;\"\u003e\n\u003ctd class=\"tg-0lax\" rowspan=\"4\" style=\"width: 142px;\"\u003e\u003cstrong\u003eConnection Types:\u003c\/strong\u003e\u003c\/td\u003e\n\u003ctd class=\"tg-baqh\" colspan=\"2\" style=\"width: 366px;\"\u003e6\" Tri Clamp\u003c\/td\u003e\n\u003c\/tr\u003e\n\u003ctr\u003e\n\u003ctd class=\"tg-baqh\" colspan=\"2\" style=\"width: 366px;\"\u003e3x 1.5\" Tri Clamp (Tube Extension Below Center Port)\u003c\/td\u003e\n\u003c\/tr\u003e\n\u003ctr\u003e\n\u003ctd class=\"tg-baqh\" style=\"width: 183.578px;\"\u003e4x 1\/4\" FNPT\u003c\/td\u003e\n\u003ctd class=\"tg-0lax\" style=\"width: 182.422px;\"\u003e2x 1\/4\" FNPT\u003c\/td\u003e\n\u003c\/tr\u003e\n\u003ctr\u003e\n\u003ctd class=\"tg-baqh\" style=\"width: 183.578px;\"\u003e-\u003c\/td\u003e\n\u003ctd class=\"tg-0lax\" style=\"width: 182.422px;\"\u003e2x 1\/2\" FNPT\u003c\/td\u003e\n\u003c\/tr\u003e\n\u003ctr\u003e\n\u003ctd class=\"tg-0lax\" style=\"width: 142px;\"\u003e\u003cstrong\u003eStandard:\u003c\/strong\u003e\u003c\/td\u003e\n\u003ctd class=\"tg-baqh\" colspan=\"2\" style=\"width: 366px;\"\u003e3A\u003c\/td\u003e\n\u003c\/tr\u003e\n\u003c\/tbody\u003e\n\u003c\/table\u003e\n\u003cp\u003e \u003c\/p\u003e\n\u003cp\u003e\u003ca title='BVV™ 6\" Tri-Clamp x (3) 1.5\" TriClamp x (4) 1\/4\" FNPT Hemispherical Lid - Drawing' href=\"https:\/\/cdn.shopify.com\/s\/files\/1\/0078\/8814\/2451\/files\/Hemi_Caps.pdf?v=1649878751\"\u003e\u003cspan data-mce-fragment=\"1\" style=\"color: #2b00ff;\" data-mce-style=\"color: #2b00ff;\"\u003e\u003cstrong data-mce-fragment=\"1\"\u003eBVV™ 6\" Tri-Clamp x (3) 1.5\" TriClamp x (4) 1\/4\" FNPT Hemispherical Lid - Drawing\u003c\/strong\u003e\u003c\/span\u003e\u003c\/a\u003e\u003ca href=\"https:\/\/cdn.shopify.com\/s\/files\/1\/0078\/8814\/2451\/files\/Hemi_Caps.pdf?v=1649878751\"\u003e\u003cstrong data-mce-fragment=\"1\"\u003e\u003cimg data-mce-fragment=\"1\" height=\"45\" width=\"46\" alt=\"295 Pdf Logo Illustrations \u0026amp;amp;amp; Clip Art - iStock\" src=\"https:\/\/media.istockphoto.com\/vectors\/pdf-download-vector-icon-vector-id1263032734?k=20\u0026amp;m=1263032734\u0026amp;s=612x612\u0026amp;w=0\u0026amp;h=RNUAjin6RWIpjr-NgvnASdxAwUE6pyUafrk6LcoyRNo=\" data-mce-src=\"https:\/\/media.istockphoto.com\/vectors\/pdf-download-vector-icon-vector-id1263032734?k=20\u0026amp;m=1263032734\u0026amp;s=612x612\u0026amp;w=0\u0026amp;h=RNUAjin6RWIpjr-NgvnASdxAwUE6pyUafrk6LcoyRNo=\"\u003e\u003c\/strong\u003e\u003c\/a\u003e\u003c\/p\u003e\n\u003cp\u003e \u003c\/p\u003e\n\u003cdiv data-mce-fragment=\"1\" class=\"a-left\"\u003e\u003cspan data-mce-fragment=\"1\"\u003e\u003ca title='BVV™ 6\" Tri-Clamp x (3) 1.5\" TriClamp x (4) 1\/4\" FNPT Hemispherical Lid - End Cap Chart' href=\"https:\/\/cdn.shopify.com\/s\/files\/1\/0078\/8814\/2451\/files\/Hemi_Cap_Dimensions.pdf?v=1649879313\"\u003e\u003cspan data-mce-fragment=\"1\" style=\"color: #2b00ff;\" data-mce-style=\"color: #2b00ff;\"\u003e\u003cstrong data-mce-fragment=\"1\"\u003eBVV™ 6\" Tri-Clamp x (3) 1.5\" TriClamp x (4) 1\/4\" FNPT Hemispherical Lid - End Cap Chart\u003c\/strong\u003e\u003c\/span\u003e\u003c\/a\u003e\u003ca href=\"https:\/\/cdn.shopify.com\/s\/files\/1\/0078\/8814\/2451\/files\/End_Cap_Dimensions.pdf?v=1649875077\"\u003e\u003cstrong data-mce-fragment=\"1\"\u003e\u003cimg data-mce-fragment=\"1\" src=\"https:\/\/media.istockphoto.com\/vectors\/pdf-download-vector-icon-vector-id1263032734?k=20\u0026amp;m=1263032734\u0026amp;s=612x612\u0026amp;w=0\u0026amp;h=RNUAjin6RWIpjr-NgvnASdxAwUE6pyUafrk6LcoyRNo=\" alt=\"295 Pdf Logo Illustrations \u0026amp;amp;amp; Clip Art - iStock\" width=\"46\" height=\"45\" data-mce-src=\"https:\/\/media.istockphoto.com\/vectors\/pdf-download-vector-icon-vector-id1263032734?k=20\u0026amp;m=1263032734\u0026amp;s=612x612\u0026amp;w=0\u0026amp;h=RNUAjin6RWIpjr-NgvnASdxAwUE6pyUafrk6LcoyRNo=\"\u003e\u003c\/strong\u003e\u003c\/a\u003e\u003c\/span\u003e\u003c\/div\u003e\n\u003cp\u003e \u003c\/p\u003e"}